Weber Charcoal Briquettes 5kg Box Indonesia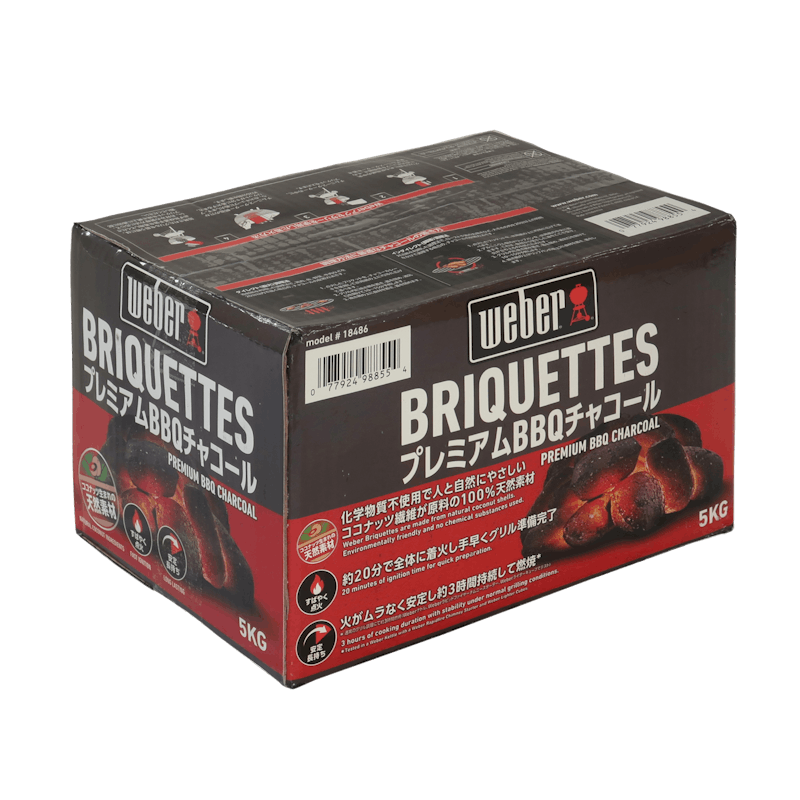 • Weber Briquettes are made from natural coconut shells. Environmentally friendly and no chemical substances used.
• 20 minutes of ignition time for quick preparation.
• 3 hours of cooking duration with stability under normal grilling conditions*.
* Tested in a Weber Kettle with a Weber Rapidfire Chimney Starter and Weber Lighter Cubes.
Weber Charcoal Briquettes 5kg Box Indonesia
Free Shipping on Orders above ¥5,000
For orders below ¥5,000, products are shipped out within 3 business days. A notification will be sent to you to track your delivery. SHIPMENT & RETURNS POLICY
Individual Carton Dimensions

18cm H x 19cm W x 28.5cm D