Elevate Smoking Set for Gas Grills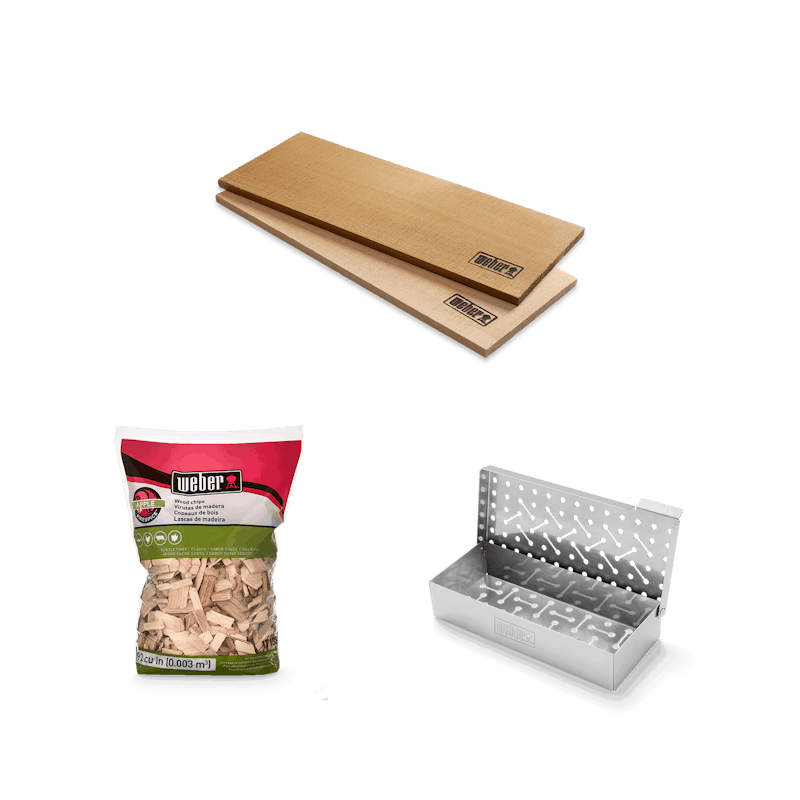 Availability:
This item is currently not available
Infuse delicious smoky flavors to fish and meat with this set that's perfect for your Weber gas grill:
•
Firespice Cedar Planks
: Light smoky touch to fish, vegetables and even cheese!
•
Apple Wood Chips
: Add a delicate hint of apple for an even more intriguing flavor to fish or chicken.
•
Smoker Box
: Designed for your Spirit or Genesis gas grill so you can smoke meat, fish, poultry and pizzas.
Part Number:
#
7576ASIAB01
Elevate Smoking Set for Gas Grills
Free Shipping on Orders above ¥5,000
For orders below ¥5,000, products are shipped out within 3 business days. A notification will be sent to you to track your delivery. SHIPMENT & RETURNS POLICY