Introducing the Weber Master Touch Premium, the new standard in charcoal grilling
Could This Be The Best Charcoal BBQ Ever?
All you need to know why this is the ultimate 3-in-1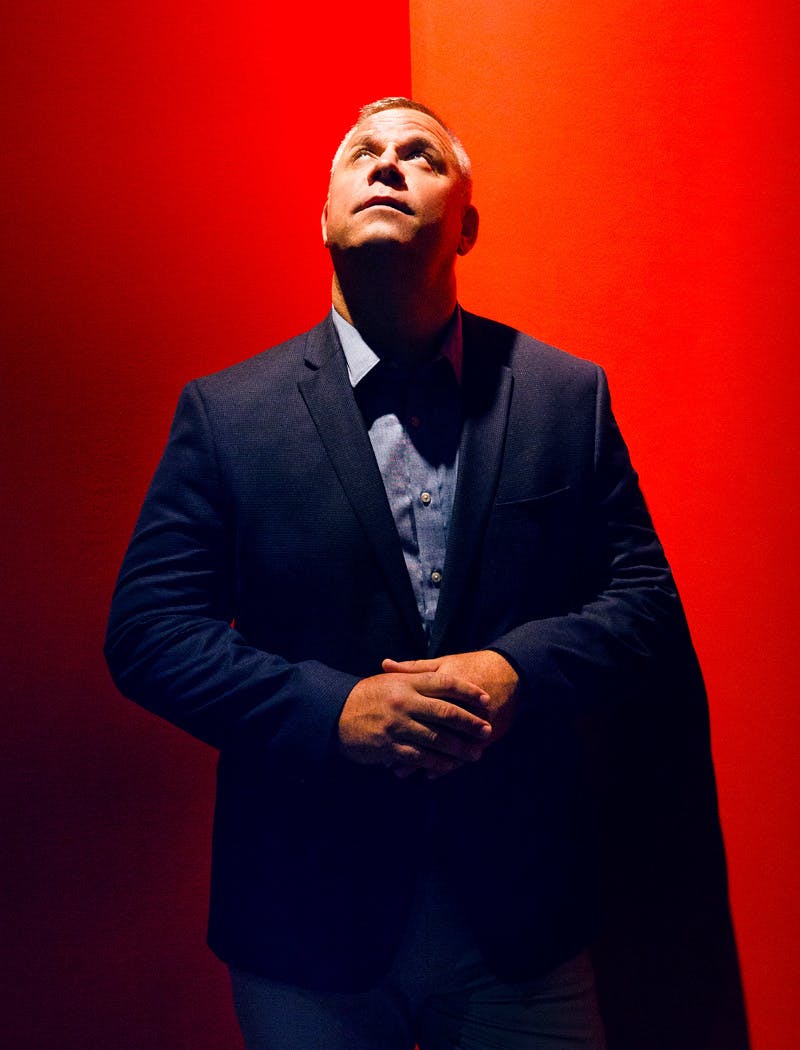 An icon stands the test of time, and while the Kettle has been loved by many for 65 years, the bright minds in the product development team at Weber found ways to reinvent this classic.

A three-in-one barbecue, the new Master-Touch Premium has many new smart features that make it easy to enter the Weber world of smoking and achieve fantastic results.

We asked Tom Fuller, Director of Product Management at Weber and smoking enthusiast, to tell us more about how this classic barbecue has evolved.
"The new Master- Touch Premium includes a wealth of features"
What has your role been in developing the Master-Touch Premium?
Tom Fuller: I've been with Weber for close to eight years, and during that time I've seen the evolution of Master-Touch. In 2013, it was upgraded with the innovative Gourmet BBQ System cooking grate, and now the new Master- Touch Premium includes a wealth of features that take refined grilling experiences to the next level. One feature that I find really exciting is the stainless steel, spring-loaded lid hinge that's extremely helpful when you're holding a platter of food with both hands. It can also be removed so you can use different cooking accessories: for example a rotisserie ring.
Could you tell us more about the Gourmet BBQ System (GBS) cooking grate?
TF: The Master-Touch Premium has a stainless steel GBS grate with hinged sides, so if you need to refuel, you simply lift the sides and drop fuel in, without having to remove the entire cooking grate. But, most importantly, the GBS cooking grate's removable centrepiece can be replaced with any insert that we have in our assortment, such as our cast iron sear grate, pizza stone, poultry roaster, Dutch oven – there are numerous possibilities within just one grill!
Is this why it's called the 3-in-1 barbecue?
TF: The 3-in-1 really talks to the grilling, roasting and smoking aspects of the barbecue. For years the kettle barbecues have grilled and roasted very well. But to make it suitable for smoking, we've added other components; one of these is the Char Ring, which holds all the fuel together so it burns very efficiently and very slowly over time. Another is the stainless steel Diffuser System, which sits on top of the Char Ring and dampens any heat that's going into the food. This technique is great for slow ribs, pork shoulder, even chicken – all of which should be done at a very low temperature with slow cooking times.

"The optimized bowl venting really is a game changer"
Lastly, we've also included optimized bowl venting, and with the new setting on our ash ring, you can set it accordingly for smoking, so as to produce only a very small amount of air intake into the bowl. For me, as someone who likes to smoke larger pieces of meat, this really is a game changer within the Weber universe, and hopefully in the industry as well.
What other features make this barbecue so exciting?
TF: Another feature is the iGrill ready bracket, as it enables you to monitor the temperature of your barbecue and what you're cooking remotely. By simply placing probes on your cooking grate or into any food that you'll be cooking over a period of time, the probes will talk directly to your smartphone, ensuring that you never overcook or undercook your food. Knowing how important iGrill is to Weber users we've provided a stainless steel ready bracket that hooks onto the side of the bowl handle, where you can place either an iGrill 2 or an iGrill mini, and it also gives you the opportunity to house up to four different probes on the same bracket. The iGrill is how we tie the kettle to technology, and it's the future of barbecuing with Weber.
Lastly, what's your preferred way of barbecuing – and what's your favorite food to cook?
TF: Oh wow, that's like asking me to pick my favorite child, and I have four kids! You know, I would say in general that what gives me the most satisfaction is probably smoking. I've used the new Master-Touch Premium a number of times, and I was very pleased to see how easy the set-up was, and how it can maintain the temperature over several hours. It's performing exactly the way we want it to.
This is a carousel of various images or videos. Use Next and Previous buttons to navigate.
NEW
NEW
The Kettle Reinvented
Related Posts