Weber® Q 2200 Gas Barbecue with Stand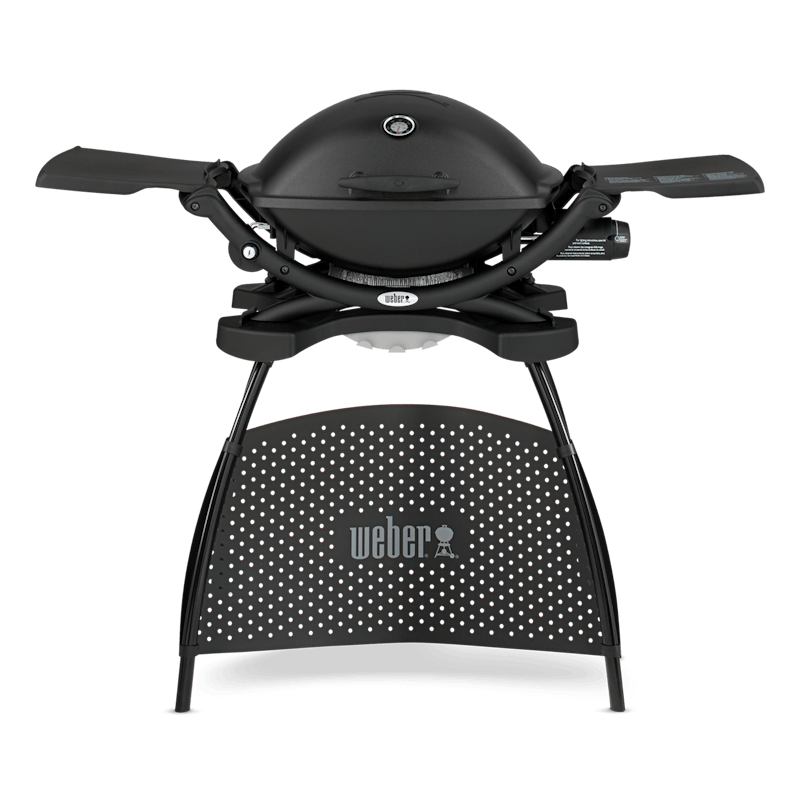 It's the little things that make life feel big. Barbecue a quick afternoon lunch of burgers and hotdogs, or a fish fillet for dinner. The Q 2200 gas barbecue is an easy solution for any meal.
Complete the Set


Weber Connect Smart Grilling Hub



Carousel containing list of product recommendations. Please use left and arrows to navigate.
Weber® Q 2200 Gas Barbecue with Stand
Main burners: kW

3.52

Dimensions - Lid Open and Tables Out (centimetres)

129cm H x 130.6cm W x 76.2cm D

Dimensions - Lid Closed and Tables Out (centimetres)

104.1cm H x 130.6cm W x 62.2cm D
Primary cooking area (centimetres)

54 x 39

Weight (kg)

19.731

Stainless steel burners

1
View All Specifications
Warranty Information
Frequently Compared

Weber® Q 2200 Gas Barbecue with Stand

Price:

Main burners: kW:

3.52

Dimensions - Lid Open and Tables Out (centimetres):

129cm H x 130.6cm W x 76.2cm D

Dimensions - Lid Closed and Tables Out (centimetres):

104.1cm H x 130.6cm W x 62.2cm D

Primary cooking area (centimetres):

54 x 39

Weber® Q 2000 Gas Barbecue

Price:

Main burners: kW:

3.52

Dimensions - Lid Open and Tables Out (centimetres):

66.1cm H x 130.6cm W x 61.8cm D

Dimensions - Lid Closed and Tables Out (centimetres):

36.9cm H x 130.6cm W x 49.6cm D

Primary cooking area (centimetres):

54 x 39

Weber® Q 2200 Gas Barbecue

Price:

Main burners: kW:

3.52

Dimensions - Lid Open and Tables Out (centimetres):

66.1cm H x 130.6cm W x 63.8cm D

Dimensions - Lid Closed and Tables Out (centimetres):

39.4cm H x 130.6cm W x 49.6cm D

Primary cooking area (centimetres):

54 x 39