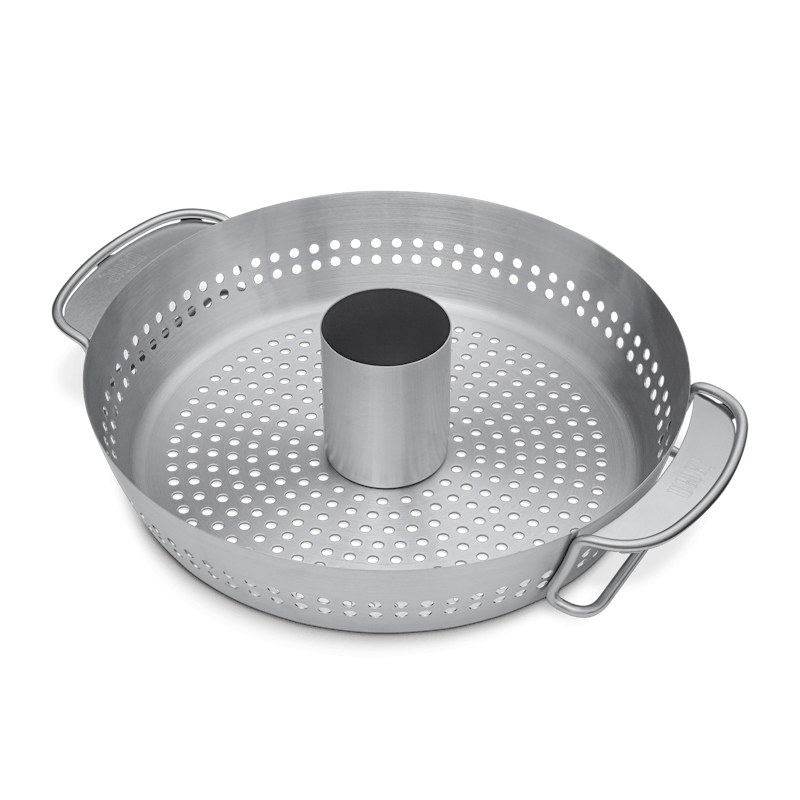 Built for Gourmet BBQ System cooking grates
Product Features
Not your run-of-the-mill poultry roaster. The versatile, 2-in-1 design of the Gourmet BBQ System Poultry Roaster empowers you to barbecue your bird and sides at the same time. Prepare a crispy yet moist chicken at the centre of your barbecue, while vegetables cook around the rim. Fill the centre liquid container to make a succulent roast chicken, or remove it to use the entire pan for cooking vegetables or sides.

• Fits Gourmet BBQ System cooking grates for Weber charcoal barbecues, SmokeFire EX4/EX6 wood fired pellet grills, and Genesis/Genesis II, Spirit and Summit gas barbecues.
• Fits WEBER CRAFTED cooking grates and frame kit for SmokeFire EX4/EX6/EPX4/EPX6 wood fired pellet grills, and Genesis 2022, Genesis 2016+ and Spirit 2016+ gas barbecues.
Complete the Set

Carousel containing list of product recommendations. Please use left and arrows to navigate.
Free shipping on orders above €50 otherwise standard shipping for €5

Packages delivery between 7-9 working days. Grills delivery will be arranged via our carrier within 3 days of when the payment is received, approx. 7-9 working days. (More Information)