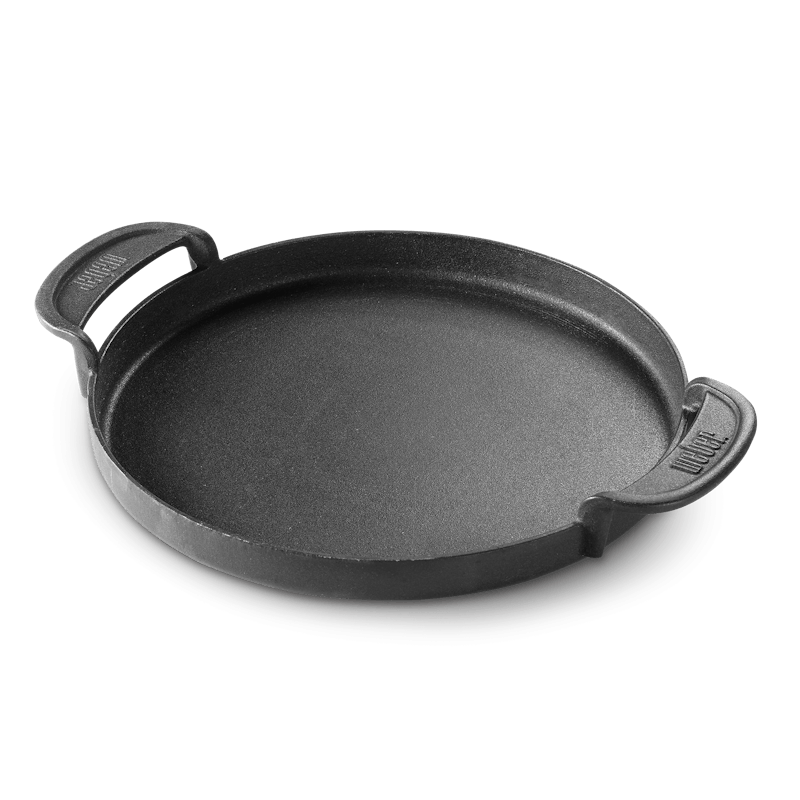 Built for Gourmet BBQ System cooking grates
Product Features
What's better than waking up in the morning and enjoying the fresh air and tranquility of your garden? Slip out of bed, fire up your barbecue and prepare a mouthwatering breakfast on the Gourmet BBQ System Griddle. The griddle heats up quickly and evenly to guarantee delicious pancakes, crispy hash browns, perfectly-browned French toast and sizzling bacon.

• Fits Gourmet BBQ System cooking grates for Weber charcoal barbecues, SmokeFire EX4/EX6 wood fired pellet grills, and Genesis/Genesis II, Spirit and Summit gas barbecues.
• Fits WEBER CRAFTED cooking grates and frame kit for SmokeFire EX4/EX6/EPX4/EPX6 wood fired pellet grills, and Genesis 2022, Genesis 2016+ and Spirit 2016+ gas barbecues.
Complete the Set

Carousel containing list of product recommendations. Please use left and arrows to navigate.
Free shipping on orders above €50 otherwise standard shipping for €5

Packages delivery between 7-9 working days. Grills delivery will be arranged via our carrier within 3 days of when the payment is received, approx. 7-9 working days. (More Information)