Holidays are a great time to go big on the grill. Steak or chops can undoubtedly be impressive, but nothing beats the feeling of walking a whole carving tray of meat to hungry guests at the dinner table. I also find grilling a large roast, or in this case, a ham, reduces the dinner preparation stress. By measuring grill time in hours and not minutes, I have loads of time to prepare sides, set the table, and "sample" the evening's beer.
With spring in the air and the winter months of turkey and prime rib a sweet not too distant memory, it's time for grilled ham and not just any ham, but rotisserie ham. Preparing ham can be an adventure or incredibly easy. On the advanced side, it's finding a fresh ham and curing it at home. It takes time and planning. On the simple side, it's re-heating a pre-cut ham and slathering it with a glaze. The rotisserie ham is the middle ground. It's a little bit of additional effort resulting in an incredible feast.
In truth, almost all hams available at the local grocery are already cured and cooked. Cooking a ham is to reheat it. However, this is also our chance to add more flavor and use a cooking method to enhance the ham even further. Enter the rotisserie.
I never get tired of the self-basting action of the rotisserie as it slowly rotates the ham during its dizzy cooking process. Better yet, the spinning meat makes it incredibly easy to evenly reach all of the ham with a mop sauce. The rotisserie is one of my favorite cooking partners.
Instead of spending money on a fancy sliced ham, this incredible recipe by Jamie Purviance allows you to save a little money with a sugar-cured ham and add a whole lot of additional flavor. Grab your spit and tines. It's time to start spinning.
Check out Jamie's mouthwatering Rotisserie Ham Recipe: See the recipe!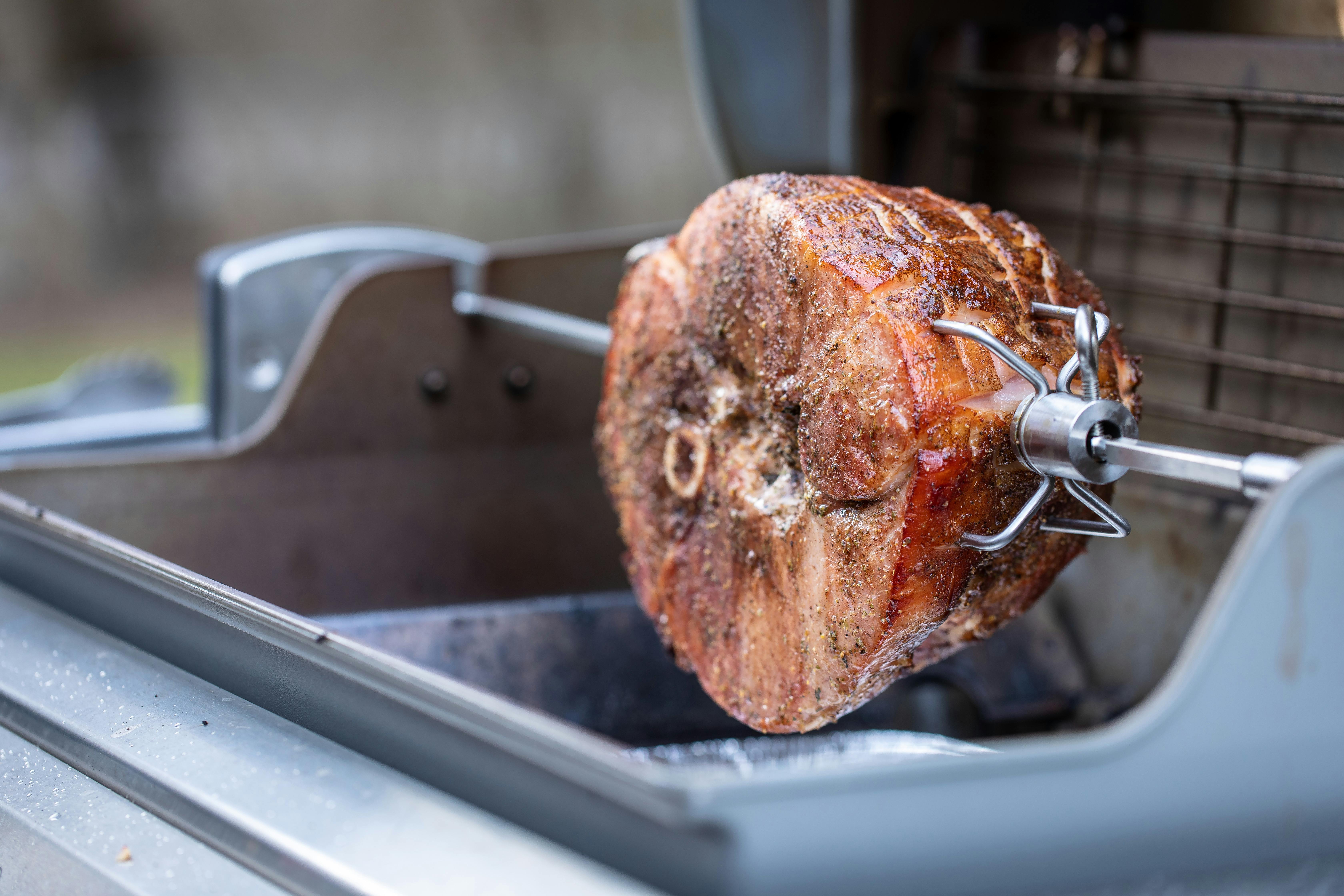 Related Posts