Lobster meat is rich and decadent and introducing the grill to the cooking process adds even more flavor.
How to Grill Lobster Tails with a Fan Favorite Recipe
When I talk about eating lobster with friends, I get two immediate negative responses: they are expensive, and they take effort to eat. What everyone does agree with is how good they are. While the critiques may be valid, let's take them away and better yet, take our lobster to the grill.
The easiest way to make lobster more affordable is by just buying the tail. These will almost always be frozen and are roughly the price of a good steak. Plus, the tail is all meat, so there is much less to worry about in terms of preparation.
While I agree it can be finicky trying to snatch lobster meat from a claw with butter drenched hands and an appetite clamoring for more, I've found it best to do all of my shell prep before grilling. By working with just the tail, a pair of kitchen shears can cut the tail several different ways allowing dinner guests to immediately feast with only a knife and fork.
Lobster meat is rich and decadent and introducing the grill to the cooking process adds even more flavor. Grilled lobster meat is some of the best I've ever had, so much so I don't always wait for a special occasion to enjoy them. Thinking of something different this holiday season, then I encourage you to check out this delightful grilled lobster tail recipe from Jamie Purviance.
Recipe from Weber's Real Grilling™ by Jamie Purviance
Tangerine Lobster Tails
People

Serves 4

Grilling Time

7 to 11 min.

Prep Time

10 min.
the

Ingredients
225 grams (2 sticks) unsalted butter
Finely grated zest and juice of 2 tangerines
kosher salt
lobster tails, each 170 to 225 grams
Instructions
01

In a small saucepan over very low heat on the stove, melt the butter. After the butter has melted, skim off all the foam. Add the tangerine zest and juice and salt. Pour about 120 milliliters of the butter mixture into a small cup; reserve the rest for the dipping sauce.

02

If using bamboo skewers, soak them in water for at least 30 minutes.

03

Prepare the grill for direct cooking over medium heat (180° to 230°C). If you're using a charcoal grill, keep a small part of the charcoal grate clear of briquettes as a safety zone of indirect heat.

04

Using kitchen shears, cut each tail lengthwise in half. (If desired, to prevent the lobster meat from curling during cooking, thread a skewer lengthwise through the center of the meat of each piece.) Lightly brush the exposed meat with the tangerine butter in the cup. Brush the cooking grates clean. Grill the lobster tails, meat side down, over direct medium heat, with the lid closed, until lightly marked, 2 to 3 minutes (watch for flare-ups). Turn the tails over and grill until the meat is white and firm but not dry, 5 to 8 minutes more, brushing occasionally with some of the butter in the cup. Remove from the grill and serve warm with the reserved tangerine butter on the side.
This is a carousel of various images or videos. Use Next and Previous buttons to navigate.
1. Thermometer
Know when your lobster tails are done with a good thermometer. The Snapcheck thermometer will give you an accurate reading within 3 seconds or consider the app-connected iGrill thermometer line.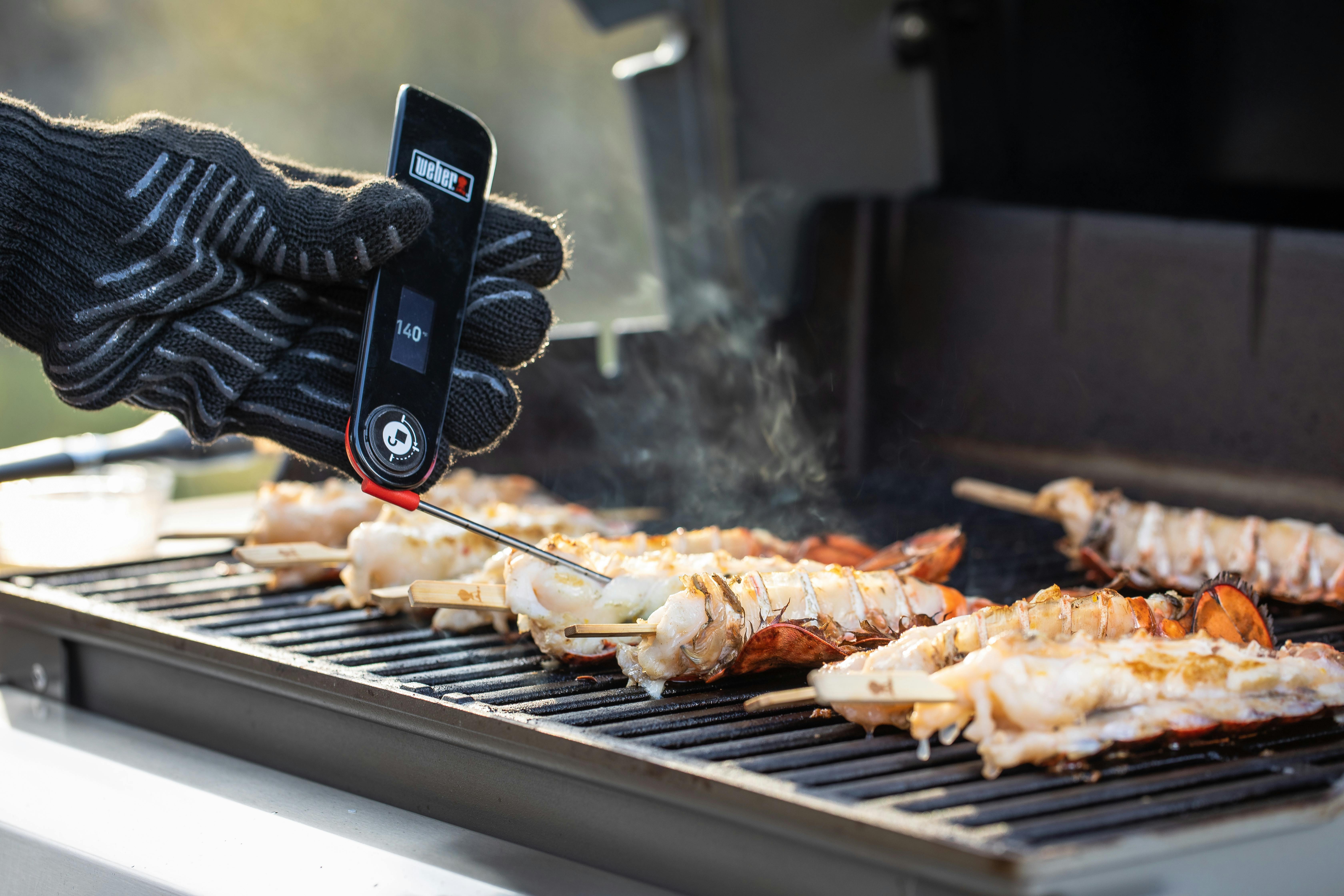 2. Tongs
Turn lobster tails, move large roasts, or even rearrange charcoal with the greatest of ease with these tongs.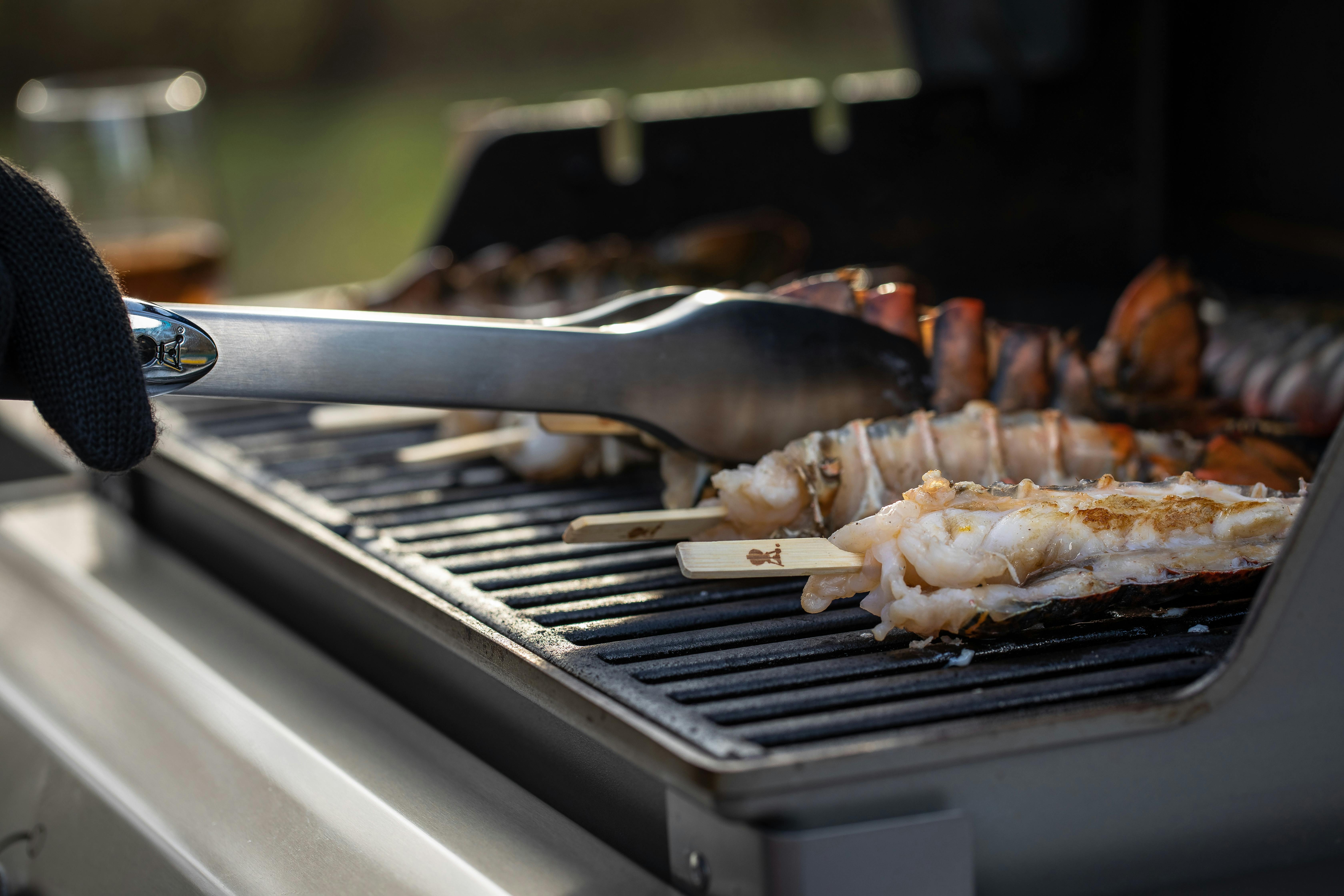 3. Basting Brush
Baste the lobster tails with butter throughout the cook for extra flavor!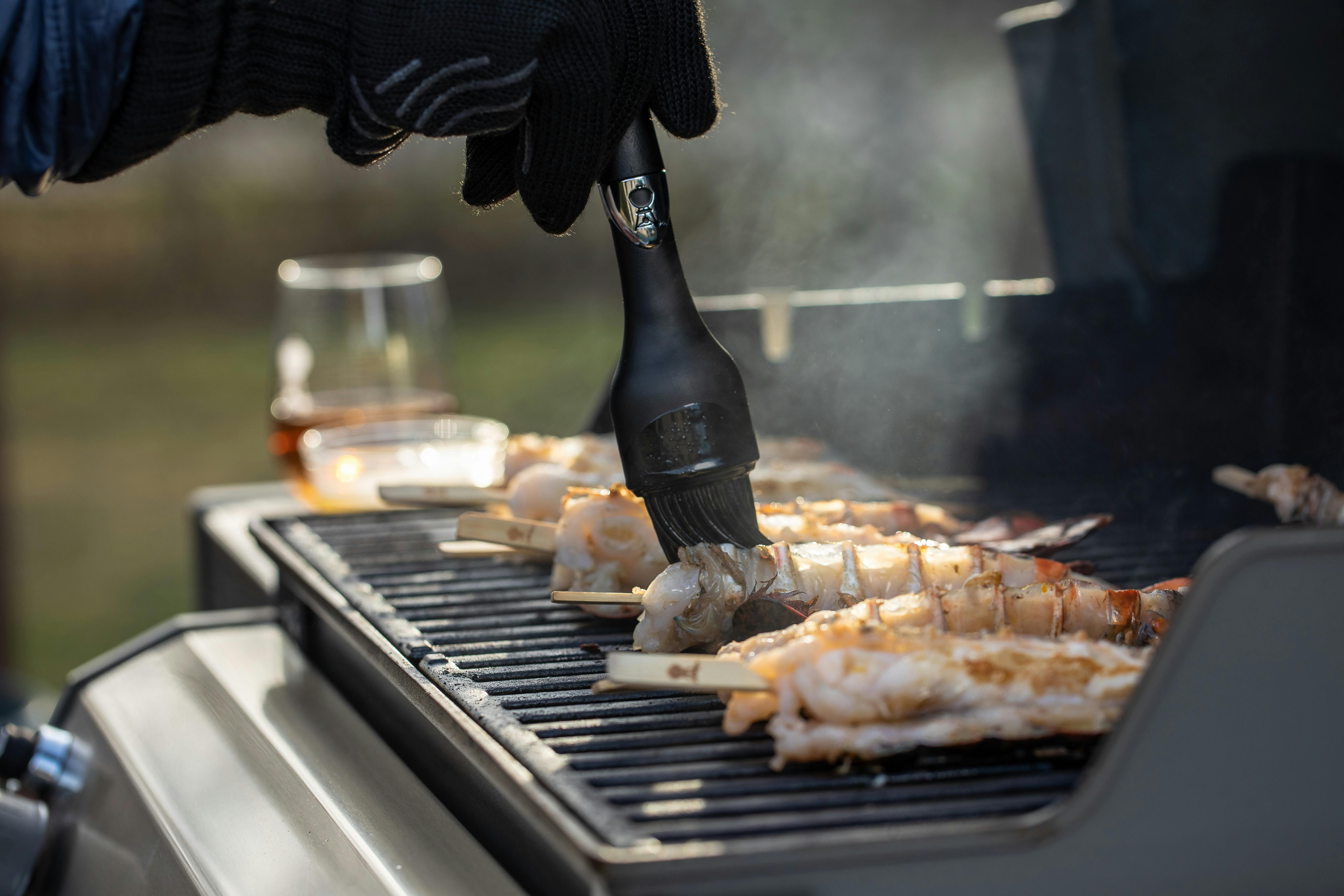 4. Skewers
Let your imagination and grilling possibilities run wild with the disposable Bamboo Skewers.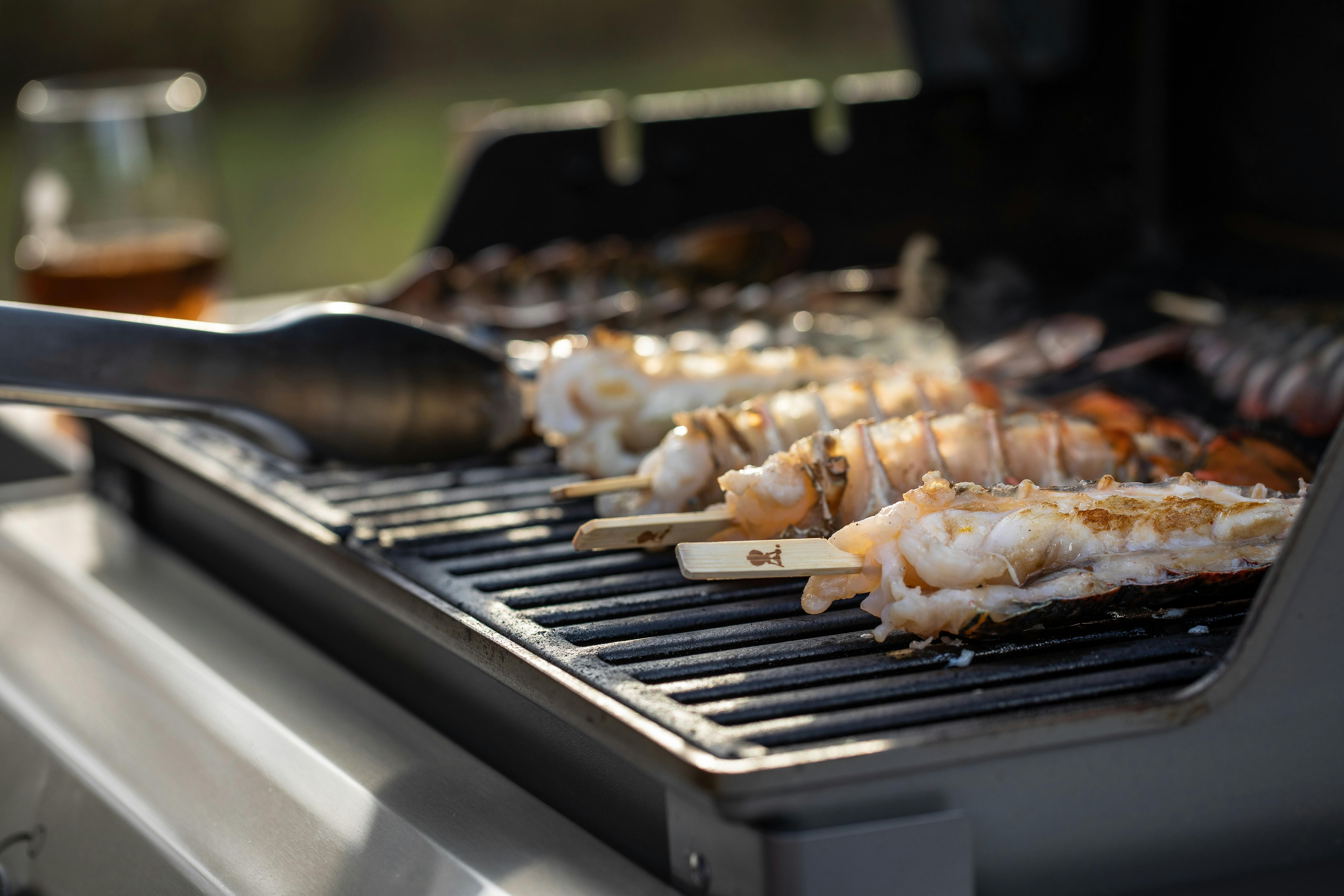 5. Weber Wine Glasses
A fun and sophisticated addition to your New Year's Eve table. The Weber Stemless Wine Glasses come in a set of two, with etched kettles on each glass.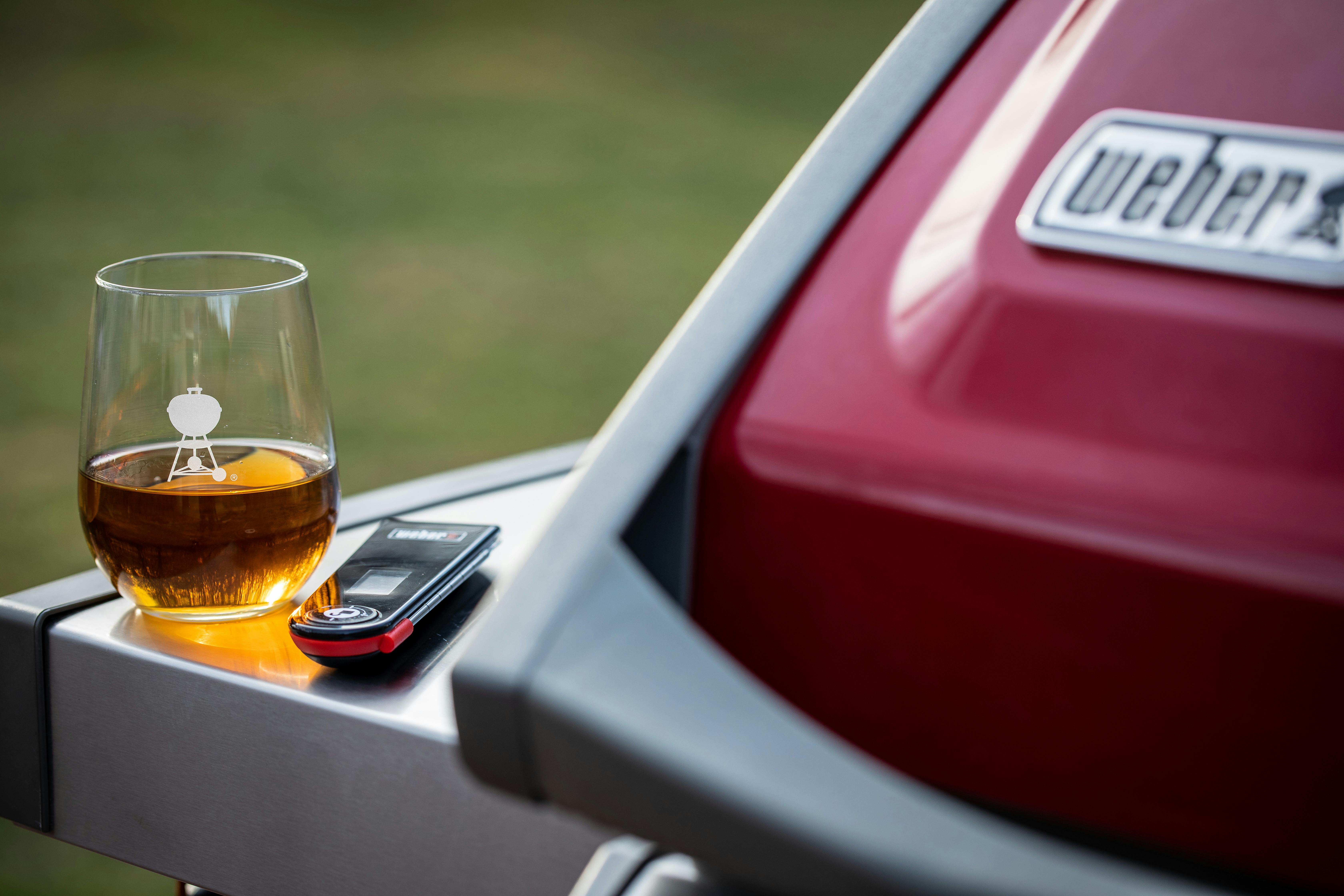 Related Posts