What Size Turkey Will Fit In My Grill?
Every November, with thoughts of Thanksgiving dinner entering people's minds, we start getting lots of phone calls relating to cooking turkeys.
One of the most common questions is how much clearance there is between the cooking grate and the lid. We've put together some handy charts that break down the clearance for each model.
These measurements are from the cooking grate to the top of the lid. These don't apply when using a rotisserie. Smaller Weber Q models are not listed, because they are not large enough to accommodate a whole turkey but you can grill a turkey breast or cutlet on the smaller grills.
Due to variations in the dimensions of each individual bird, the safest thing to do is to be in the supermarket so you can measure the turkey that you intend to cook.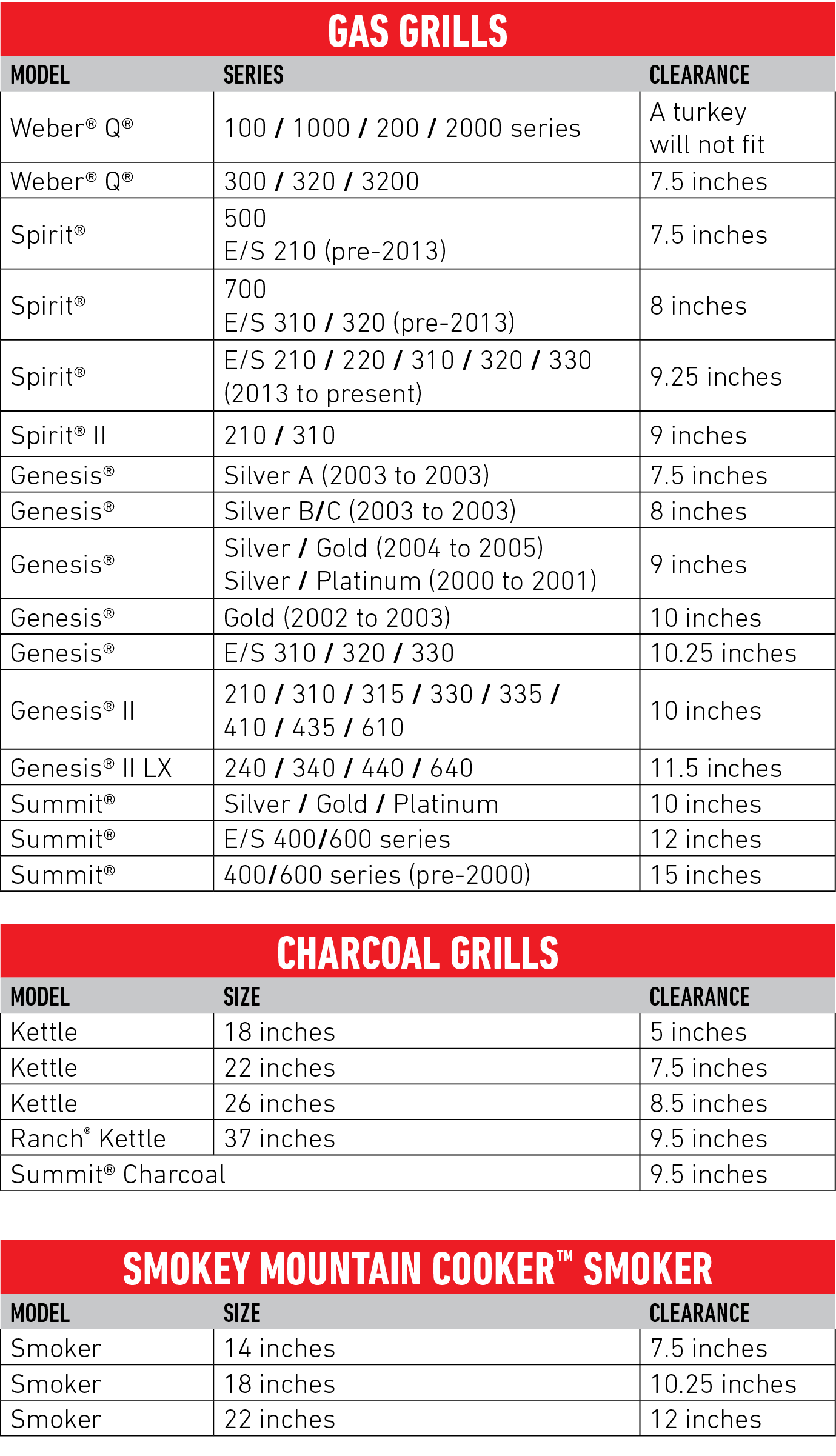 Related Posts