Tailgate Appetizers: Grilled Nachos, Jalapeno Poppers and More
Essential to every game day is a tailgating party, filled with team swag, packed coolers and those oh-so-important appetizers. People love to go over the top with the tailgating spread, probably the reason many a "football fan" are really there just for the grub.
When it comes to tailgating parties and appetizers, sometimes the typical football party food becomes fan favorite fare when turned up a notch or two. Enter, grilled appetizers.
Grilled Appetizers for
Tailgating-from-Home Parties
When it comes to tailgating from home, nothing beats an outdoor grill, fresh air and a backyard full of socially distanced friends and family. For this, you'll need a Weber grill and the following recipes for nachos, jalapeno poppers and mango corn salsa.
Grilled Game Day Nachos Recipe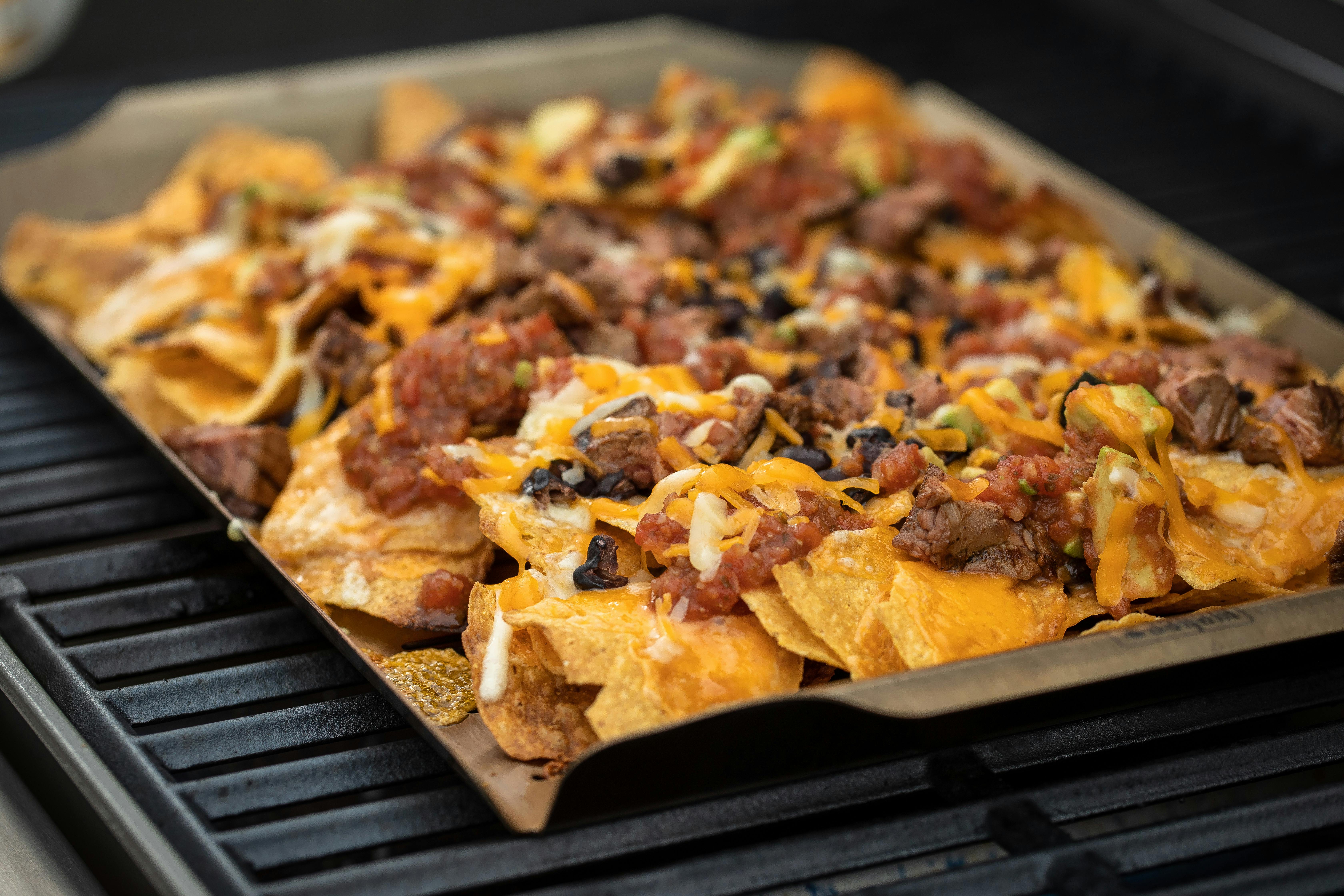 Layers of tortilla chips, piled high with cheese, steak, black beans, avocado and salsa, this grilled nachos recipe is mouthwatering on every level (and every layer).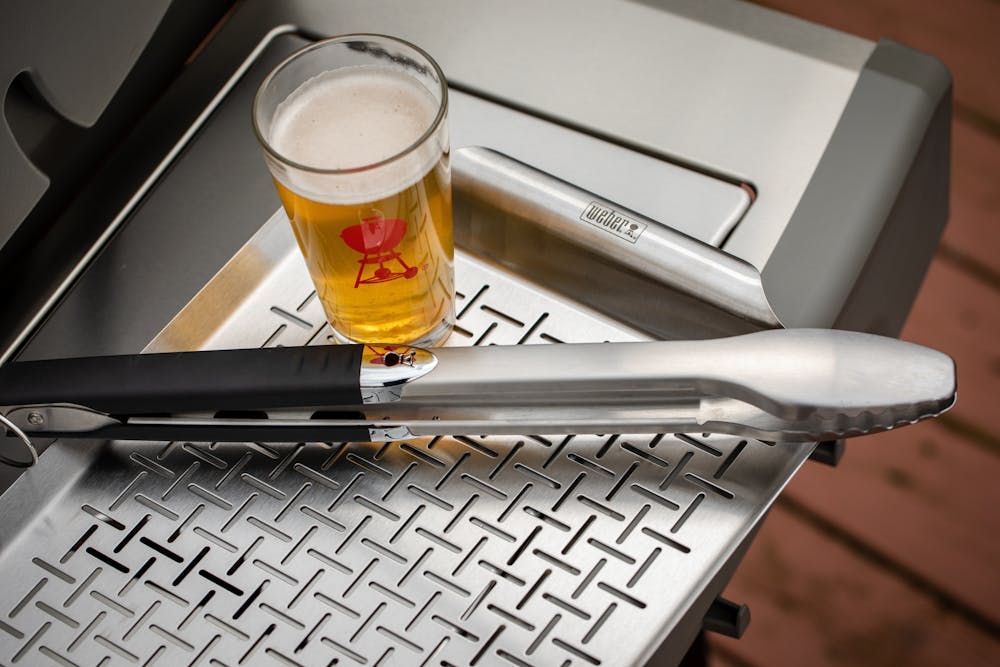 We love this nacho recipe for its simplicity – we're talking minimal ingredients – and its burst of flavors. Got leftovers sitting in your refrigerator? Great – make a second batch of nachos with leftovers – you'll be amazed at the meal you can create with leftovers and tortilla chips.
Here's an essential accessory to making nachos on the grill: a good grill pan.
Smoked Jalapeno Poppers on the Grill Recipe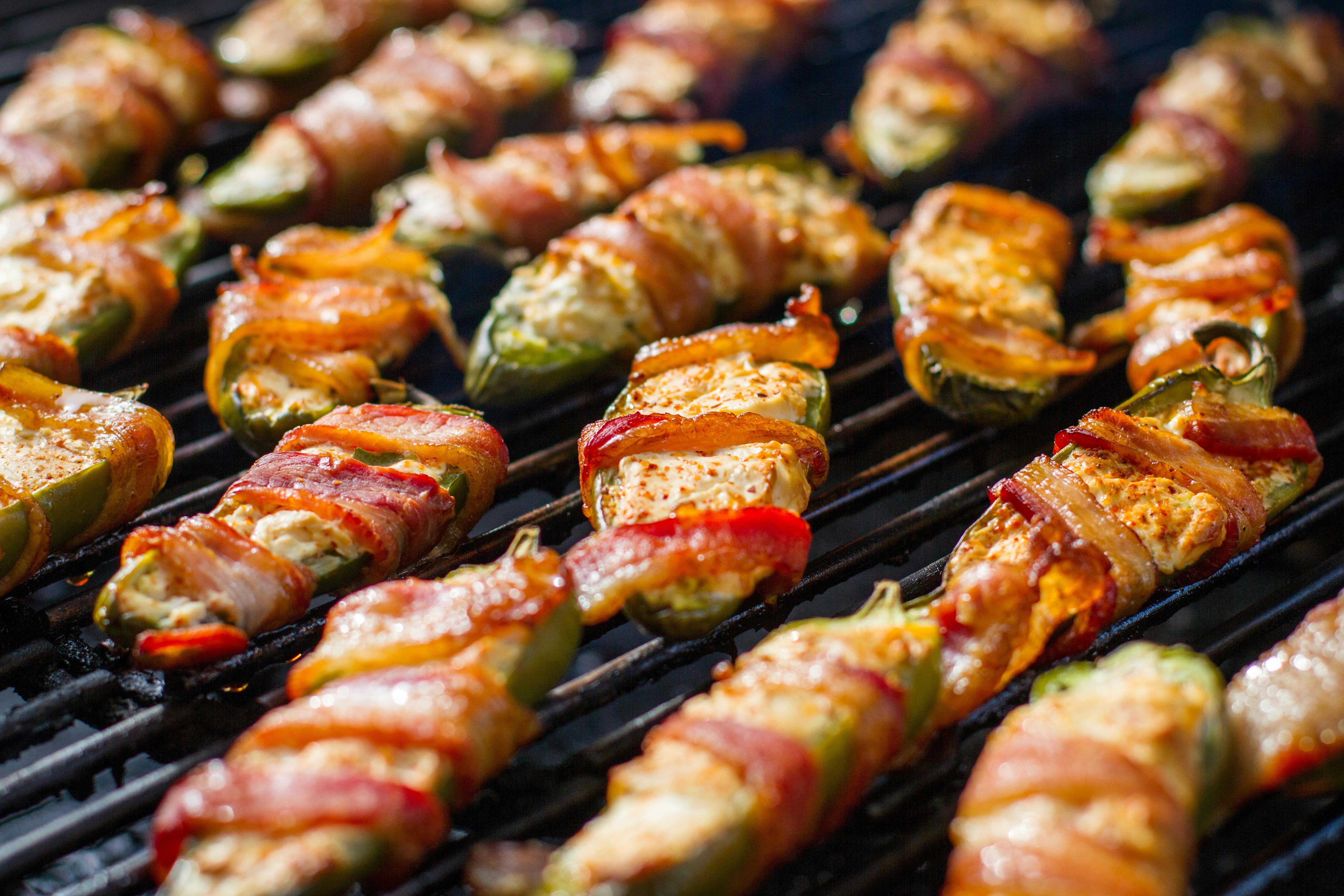 First thing you need to know about this grilled jalapeno popper recipe… there's no comparison from the fast food freezer options found in the grocery store. This jalapeno popper recipe is grilled perfection. And like the recipe above, it's easy and only has six ingredients.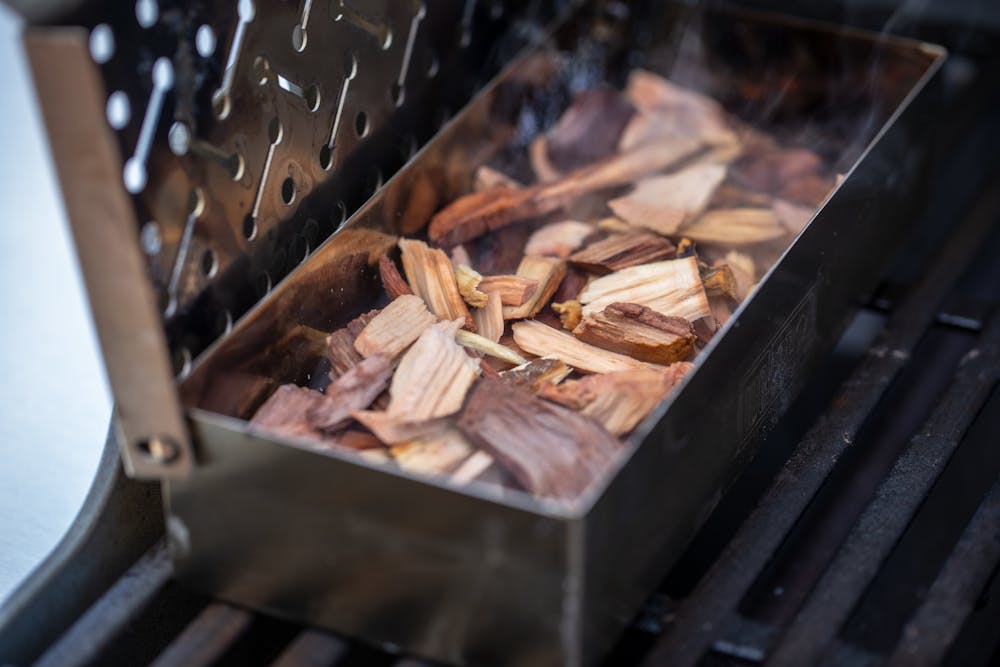 Bursting with flavor, this cheese meets BBQ meets jalapeno wrapped up in bacon is nothing short of awesome. For that truly authentic smoked jalapeno flavor, you'll want to use a charcoal grill and these smoking accessories.
For a fun twist on this recipe (or for the not-so-spicy-inclined), you can make these "jalapeno" poppers with bell peppers.
Grilled Mango Corn Salsa Recipe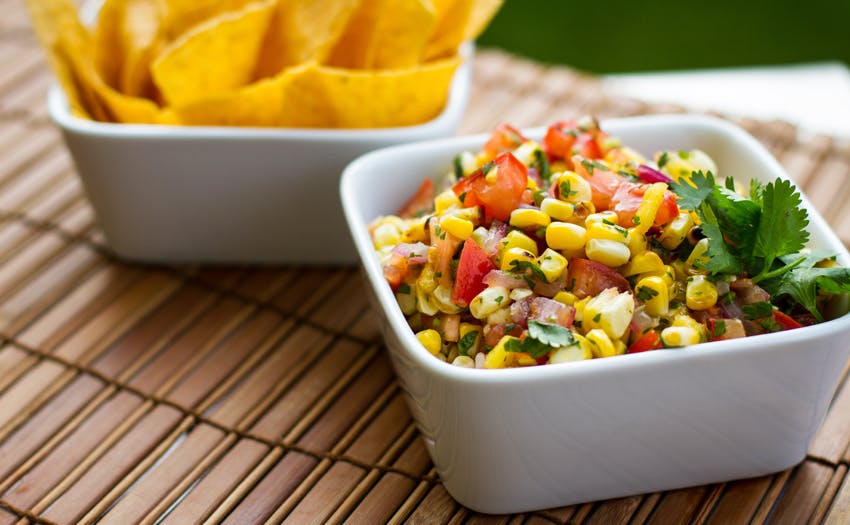 We know you're thinking, "salsa on the grill?" And our response will always be, "absofreakinglutely!" Before we share our secret, let's talk simple ingredients with bold, complex flavors.
Like the other two recipes, this grilled mango corn salsa recipe has limited ingredients like husked corn, red onion, tomato, mango, cilantro and every-day household seasonings. The trick to making grilled mango corn salsa is in grilling all of the veggies individually and then combining them into a delicious work of art.
One of the best things about salsa is there are no rules. If you want a little heat, you can add in some serrano pepper. If you're not in love with mango, use pineapple… wait, grilled pineapple! It's so easy to finely tune any salsa recipe by making the littlest of changes.
Grill Master
Must-Have Accessories
This is a carousel of various images or videos. Use Next and Previous buttons to navigate.
One of the best things about tailgating from home is getting to show off your grill master skills to friends, family and your cul-de-sac neighbors. Show off your outdoor kitchen with these must-have grill accessories:
· Deluxe Grilling Basket: This is a great accessory for cooking up those salsa veggies and small pieces of steak for your nachos.
· Griddle: Every grill master needs a griddle – whether it's for pancakes in the morning or a seafood fest at night, you'll love having a griddle on hand. This is also an option for jalapeno poppers if you've overloaded them with cheese and don't want to lose too much yumminess into the grill.
· Weber Connect: Our remote, WiFi-enabled, step-by-step grilling assistant will turn any grill into a smart grill, and any griller into a grill master.
Before you start planning your next socially distanced, tailgating from home party, think about this idea: an appetizers-only tailgating party. Not only does everyone love appetizers, with recipes like these, you only need a few ingredients for a whole lot of deliciousness and a whole lot of filled bellies. Grilled appetizers for the win!
Related Posts