Fall Comfort Food

and

Chili
There's something about the leaves turning color that makes us crave winter comfort food and chili. That's because, like a grill with a burger, cooler temps and comfort food go hand in hand.
At Weber, shorter days and flannel shirts can only mean one thing – winter comfort food and chili recipes for the grill! Let's take a look at a few of our favorite winter comfort food recipes.
Grilled Fall Comfort Food
and

Chili Recipes
Bundle up and grab your grill, folks. We're putting a spin on traditional comfort foods like meatloaf, chicken soup, chili, stew and more. Let's get the cozy going and create some grilled fall comfort food that will soothe your soul and dazzle your tastebuds.
Not Your Mom's Meatloaf Recipe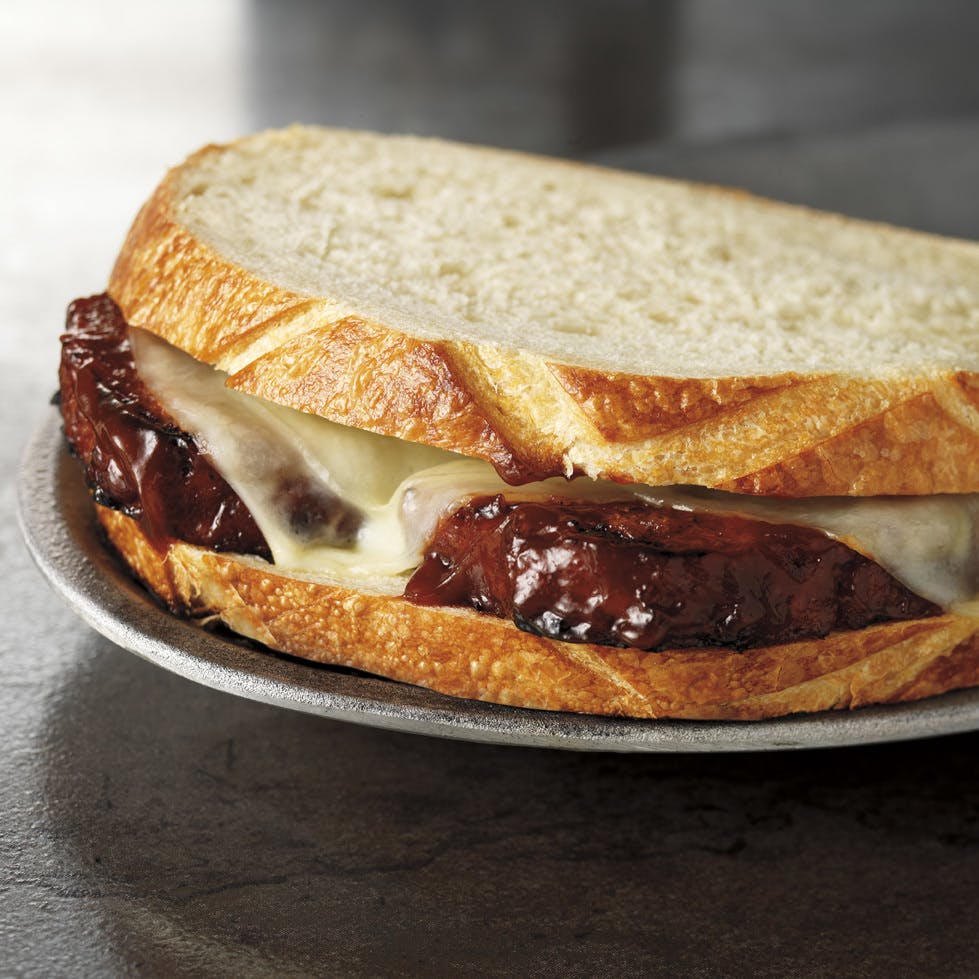 Say goodbye to that childhood ketchup soaked bready meatloaf you fed to the dogs when your parents weren't looking. This tarragon infused blend of beef and pork grilled meatloaf recipe will become a next-gen family favorite.
The best part is that you probably have most of the ingredients already stocked in your kitchen. Got a big family? This recipe serves up to 10 people and, prep to fork, takes just over an hour.
You'll be grilling this meatloaf on sheet pans, so protect your hands with barbecue mitts made for grilling.
Grilled Chorizo
and

Black Bean Stew Recipe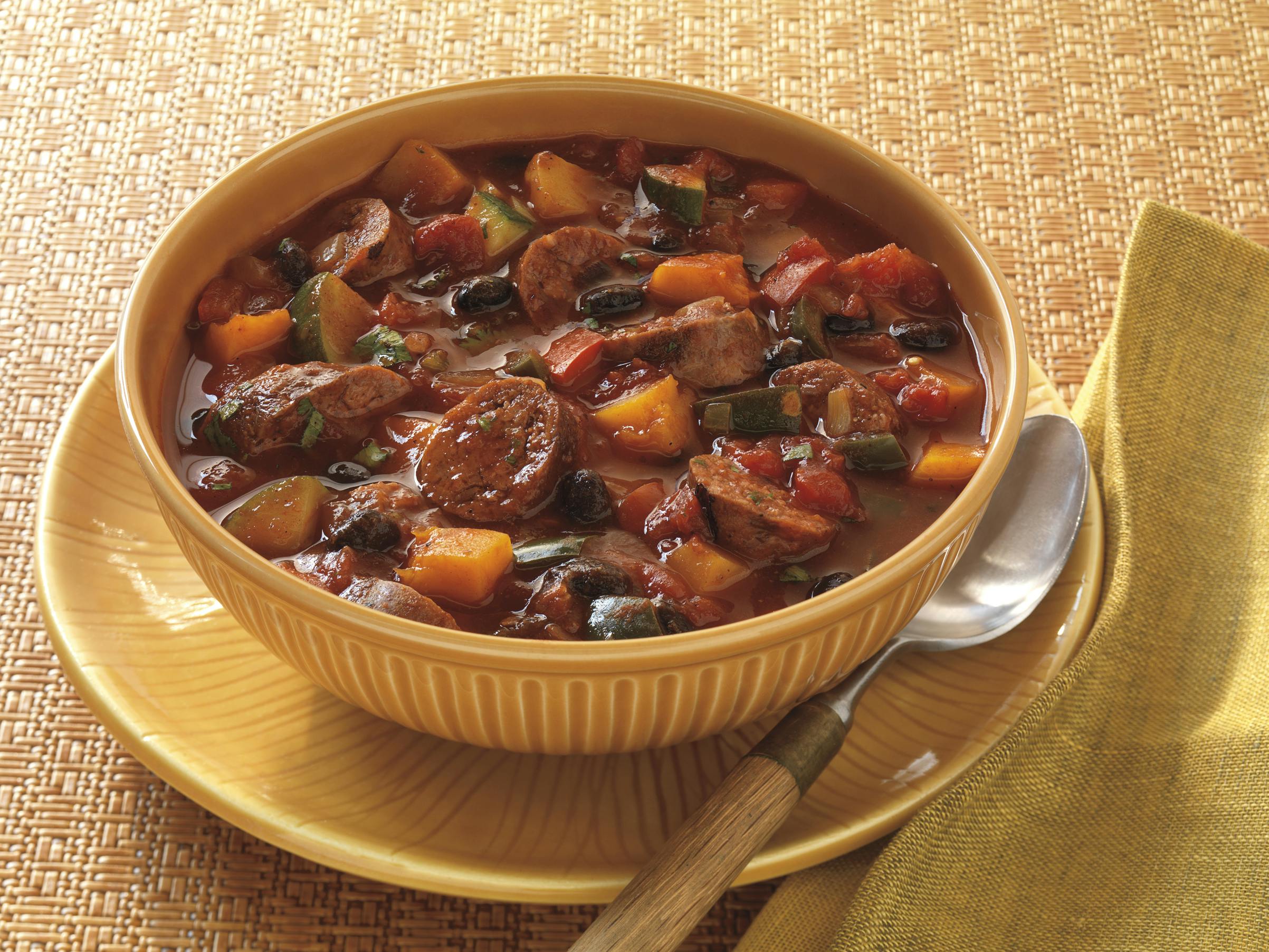 Stew may just be the quintessential fall comfort food, and nothing will turn up the heat faster than this grilled chorizo and black bean stew recipe. Featuring hints of poblano chili pepper, jalapeno pepper, chili powder and cayenne pepper for warmth, it's sure to give you all the cozy feels.
We love this recipe as it incorporates many fresh and flavorful foods like zucchini, garlic, coriander, onion, cilantro and tomatoes – each delicious on their own – and mingles them with a Spanish-style chorizo and black bean foundation. Is your mouth watering yet?
This recipe cooks up flawlessly when made on the grill in a wok… yes, in a wok! Our WEBER CRAFTED Wok & Steamer was built for grill perfection.
Steak and Ale Chili
with

Beans Recipe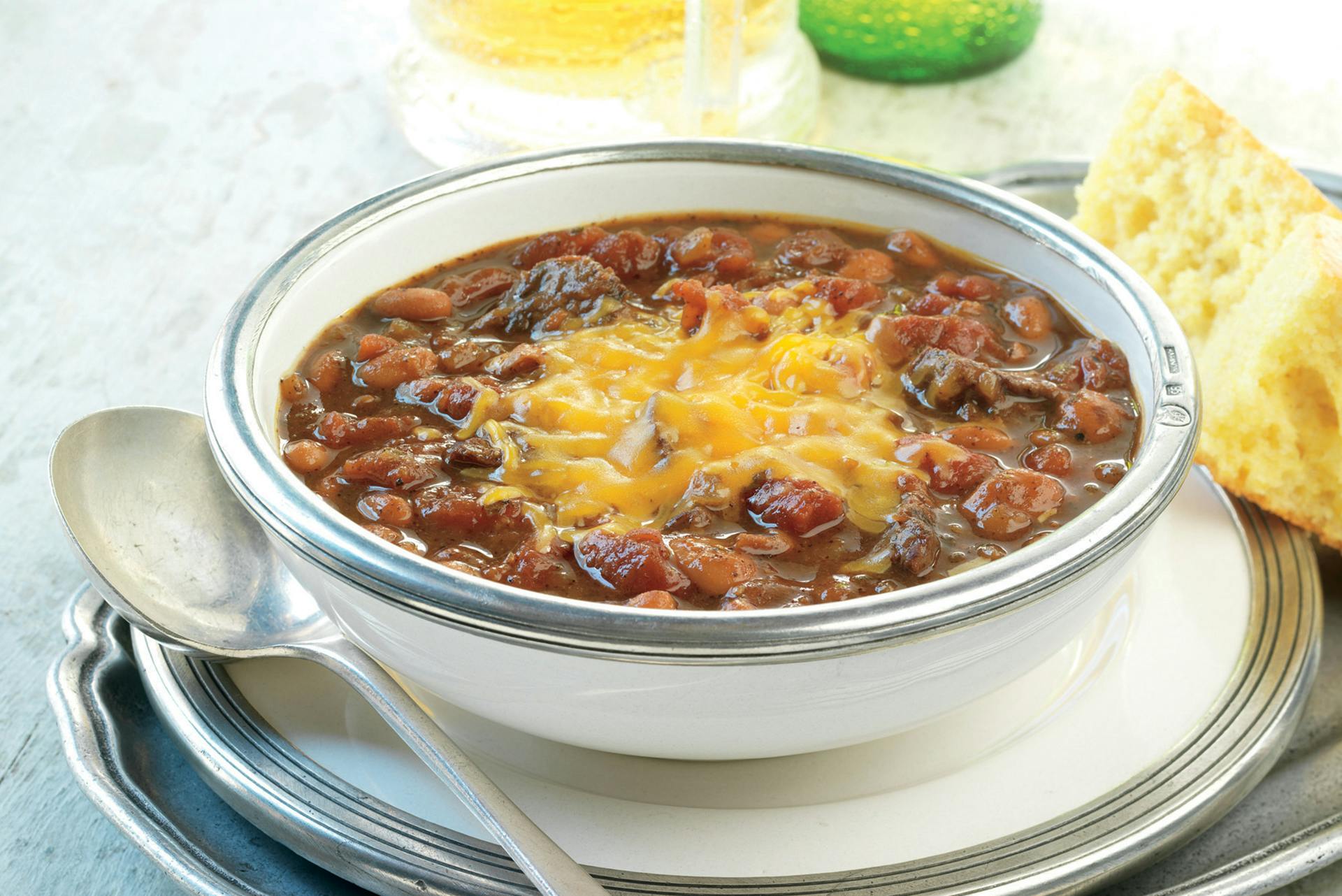 Not only do we love chili to warm us up on those cold, fall days, but this steak and ale chili with beans recipe is also perfect for game day. Nothing says tailgating from home and cheering on your favorite team more than a big bowl of grilled chili and a robust pale ale or stout.
This steak and ale chili recipe makes for the ultimate comfort food for just about any palate as it's not too spicy but exceeds all expectations in flavour. And when it comes to grilling up your skirt steak, any Weber grill will do… but make sure you prepare the skirt steak ahead of time.
Chicken, Chile
and

Corn Tortilla Soup Recipe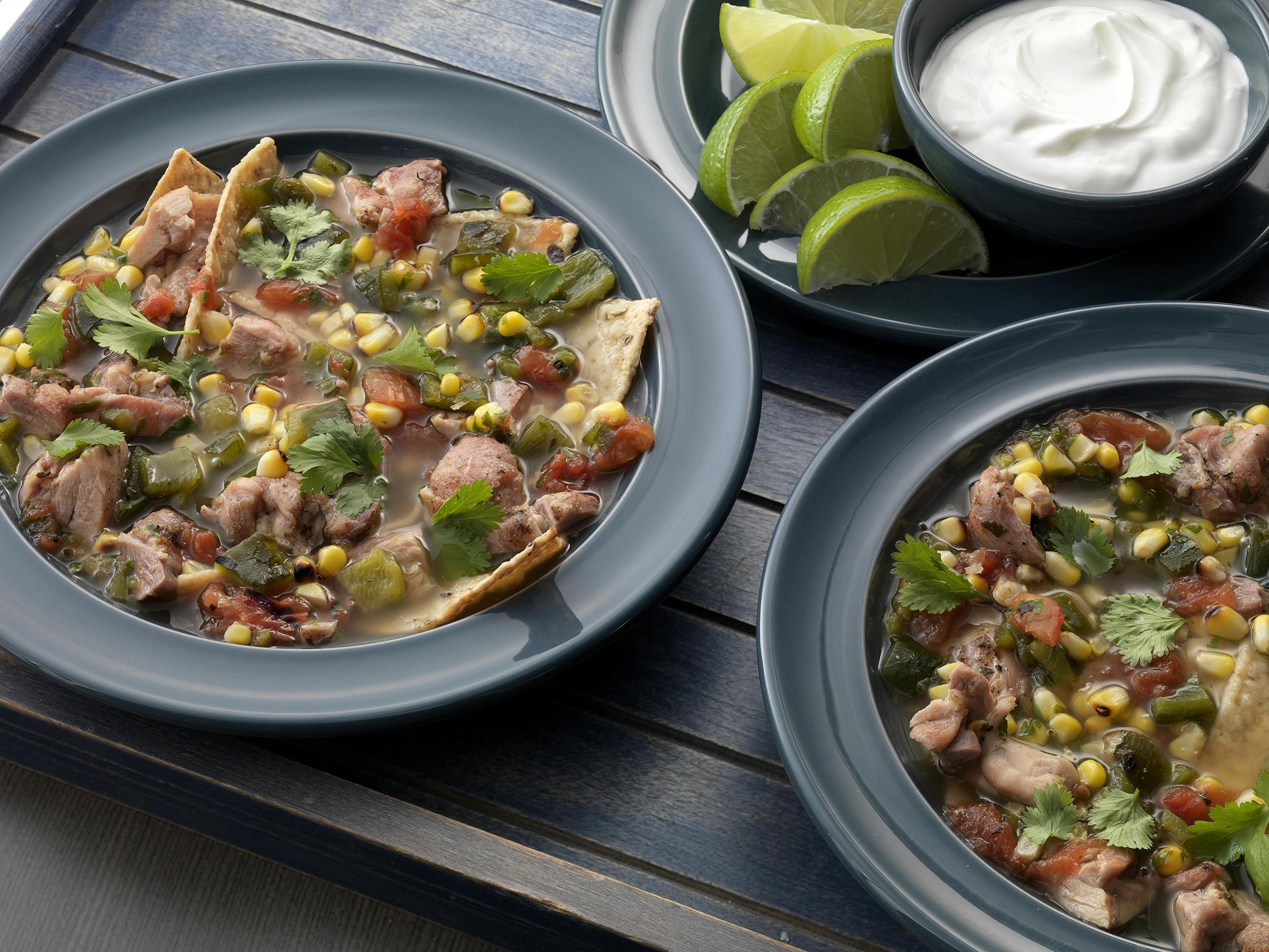 We've all seen chicken soup for the soul recipes. Now, let's talk chicken soup on the grill to beat the winter blues recipe.
Grab a pen and get ready to share this recipe because everyone at your table is going to want it. From the fresh oregano and lime flavors to the heat of the poblano and jalapeno chile peppers, everyone will be talking about your chicken, chile and corn tortilla soup recipe.
Lots of grilling going on here. From the chicken and peppers to the corn and tomatoes, you'll love the fire-roasted profile of this soup.
Grill-Roasted Apple
and

Pumpkin Bisque Recipe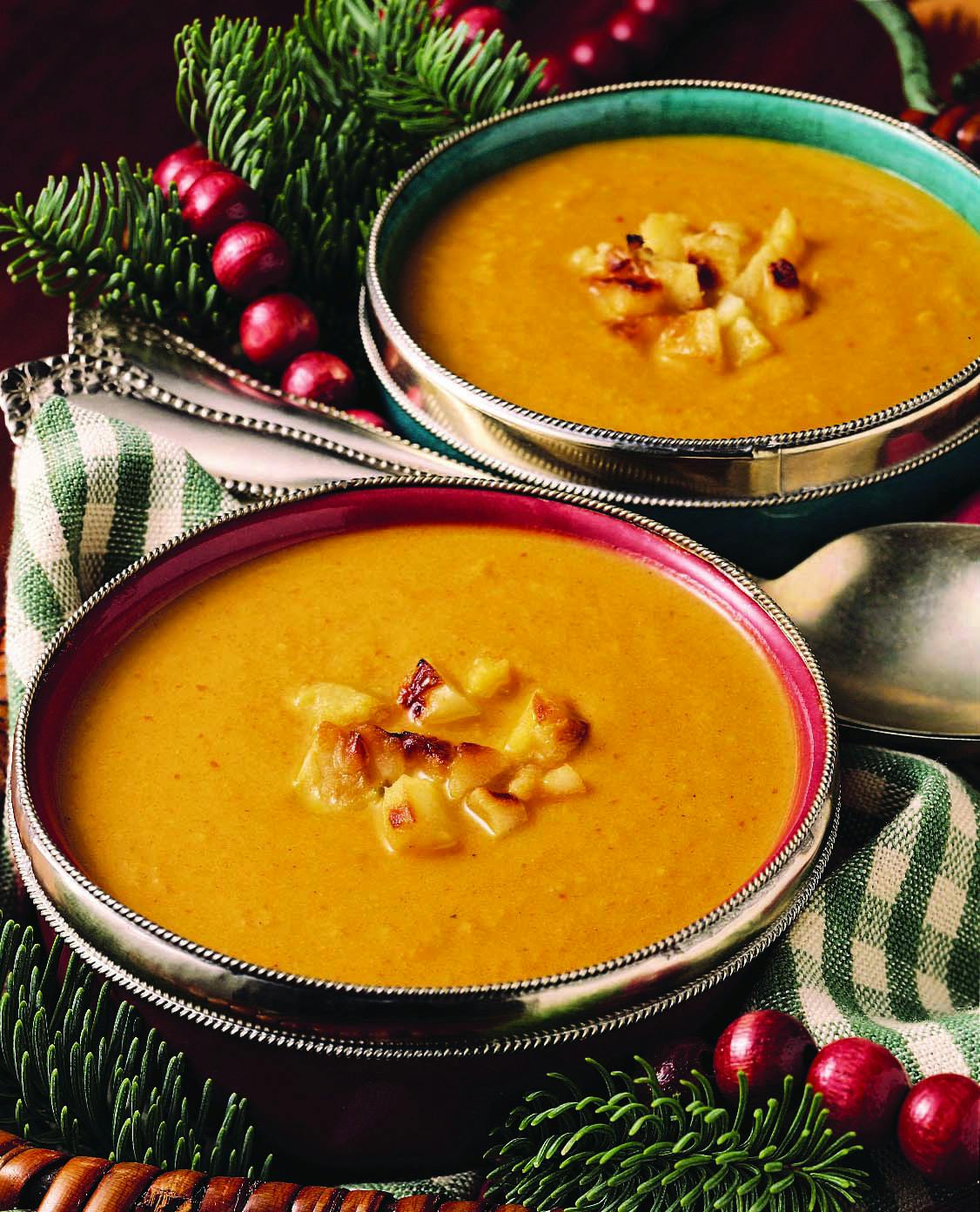 We couldn't have a winter comfort food recipe blog without mentioning Jamie Purviance's grill-roasted apple and pumpkin bisque recipe. It's phenomenal. Really.
From the grilled Granny Smith apples to the pumpkin, allspice, cider and nutmeg, whether you're a steak and potatoes kind of foodie or you stick to the veggies, your winter comfort food appetite needs this bisque recipe in your life.
And the pièce de résistance… it's prepped and in your spoon in under an hour. Grab yourself a crusty bread for total indulgence.
Related Posts