Weber® Family Q (Q 3100) Gas Barbecue (Natural Gas)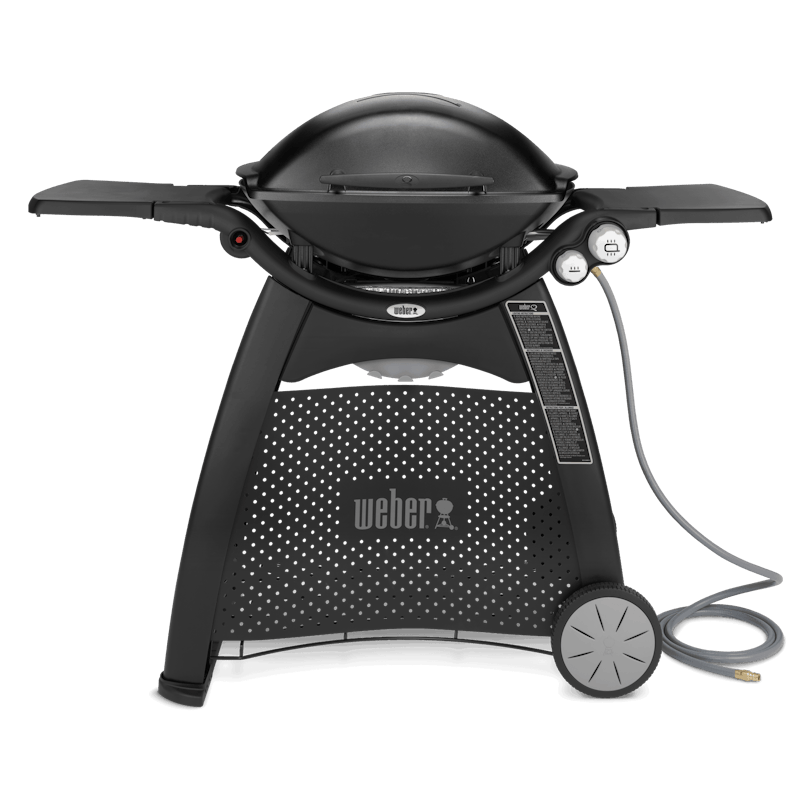 Works with mains gas plumbed to the house and connects via bayonet fitting - Does not work with bottled gas of any type.
The Family Q3100 has proved to be an absolute winner in Australian backyards. This stems from the speed of its cooking, it's ability to easily cater for big parties, all the while being extremely economical. When it comes to roasting, we believe this is the pick of the Q's.
If you do not have a Natural Gas line, view our LPG models: Black 56010124, Titanium 56060124
Weber® Family Q (Q 3100) Gas Barbecue (Natural Gas)
Main burners

22.9 MJ (21,700 BTU)

Dimensions - Lid Open and Tables Out (centimetres)

141 cm H x 140 cm W x 74 cm D

Dimensions - Lid Closed and Tables Out (centimetres)

109 cm H x 140 cm W x 74 cm D
Primary cooking area (centimetres)

2400 cm² (63cm X 45cm)

Stainless steel burners

2

Fuel type

Natural Gas
View All Specifications
Warranty Information
Frequently Compared

Weber® Family Q (Q 3100) Gas Barbecue (Natural Gas)

Price:

Main burners:

22.9 MJ (21,700 BTU)

Dimensions - Lid Open and Tables Out (centimetres):

141 cm H x 140 cm W x 74 cm D

Dimensions - Lid Closed and Tables Out (centimetres):

109 cm H x 140 cm W x 74 cm D

Weber® Family Q Premium (Q3200) Gas Barbecue (Natural Gas)

Price:

Main burners:

22.9 MJ (21,700 BTU)

Dimensions - Lid Open and Tables Out (centimetres):

141cm H x 127.6cm W x 76.2cm D

Dimensions - Lid Closed and Tables Out (centimetres):

110.5cm H x 127.6cm W x 53.4cm D

Spirit II E-310 Gas Barbecue (Natural Gas)

Price:

Main burners:

31.6 MJ (30,000 BTU)

Dimensions - Lid Open (centimetres):

144.78cm H x 132.08cm W x 66.04cm D

Dimensions - Lid Closed (centimetres):

113.03cm H x 132.08cm W x 68.58cm D