If desired, remove the fronds from the fennel bulb and set aside as a garnish.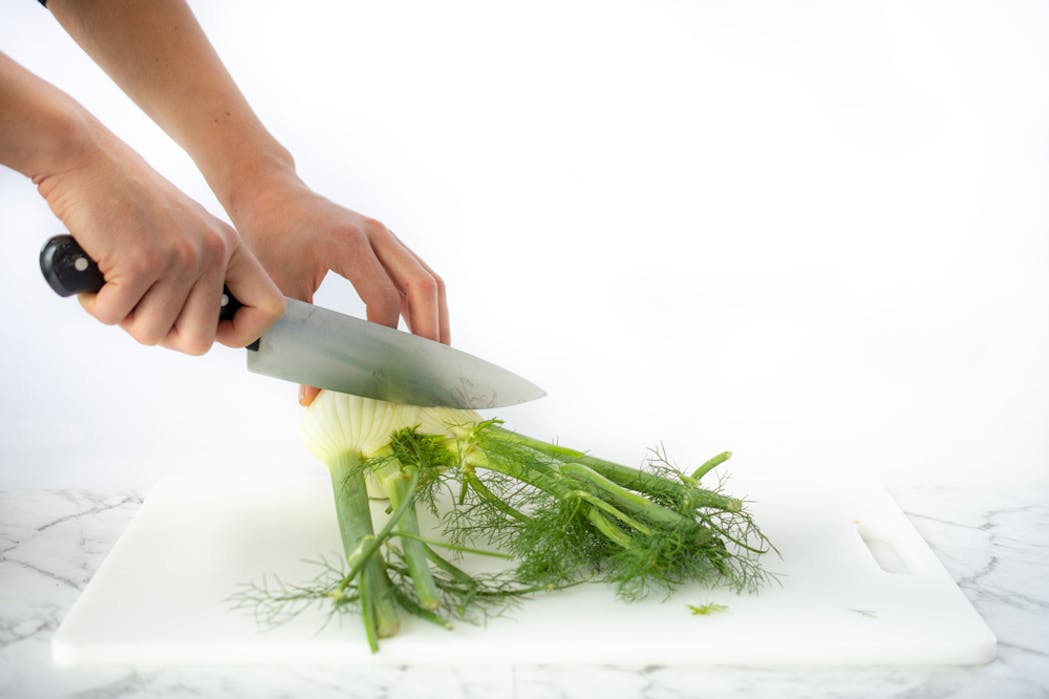 Cut away and discard the stalks from the fennel bulb.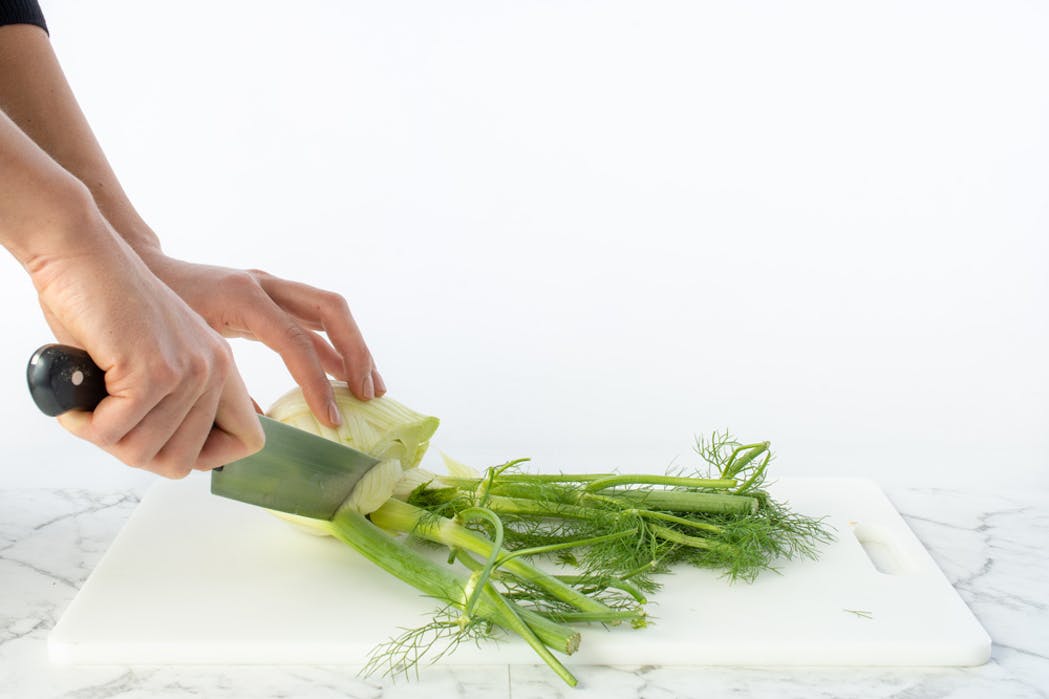 Cut the fennel bulb into quarters.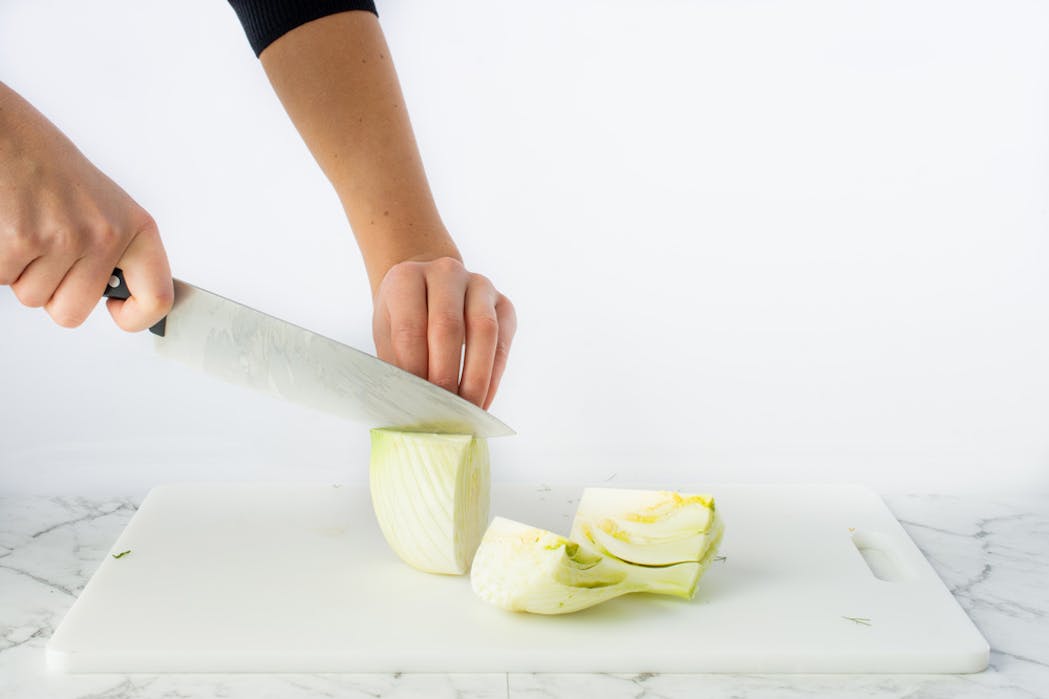 Cut and discard the centre of the core, leaving a little amount of the core behind (this will hold the fennel together).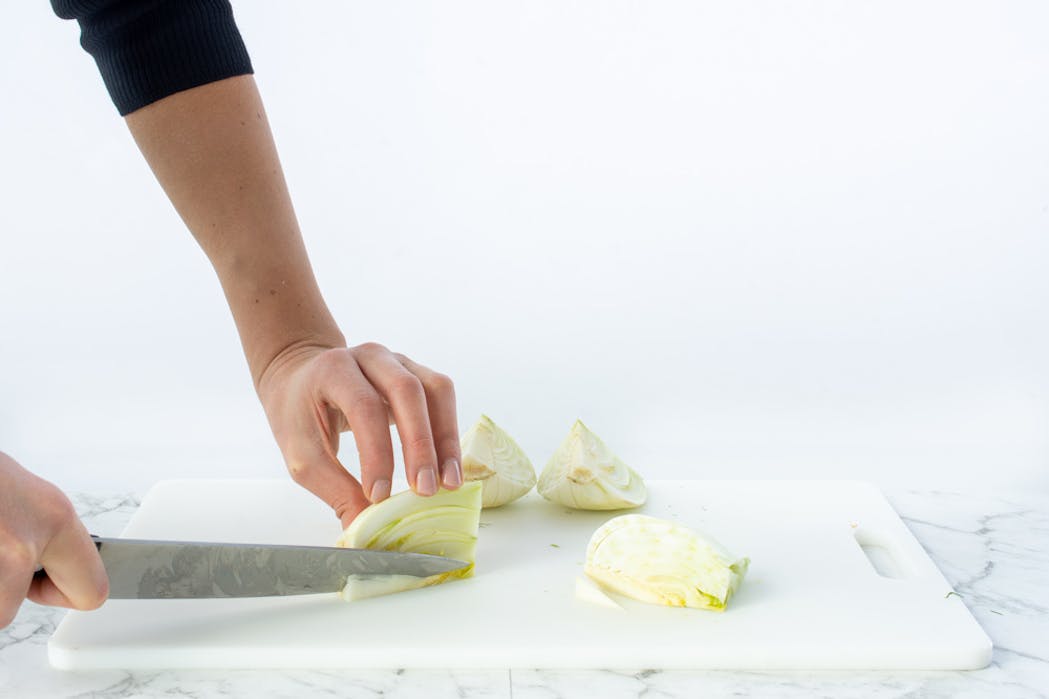 For Fennel Wedges
Cut the wedges into smaller 1cm thick wedges.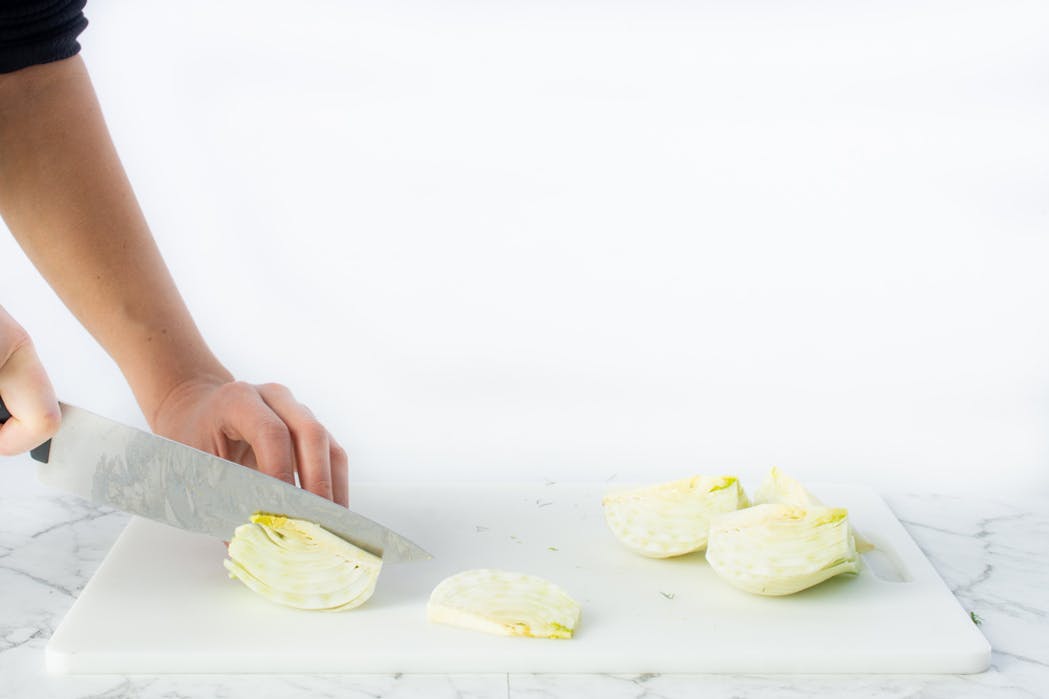 For Thinly Sliced Fennel
With a fennel quarter, sit it on a flat edge. Using a very sharp knife, thinly slice into 2 mm thick slices. This can be done on a mandolin.