---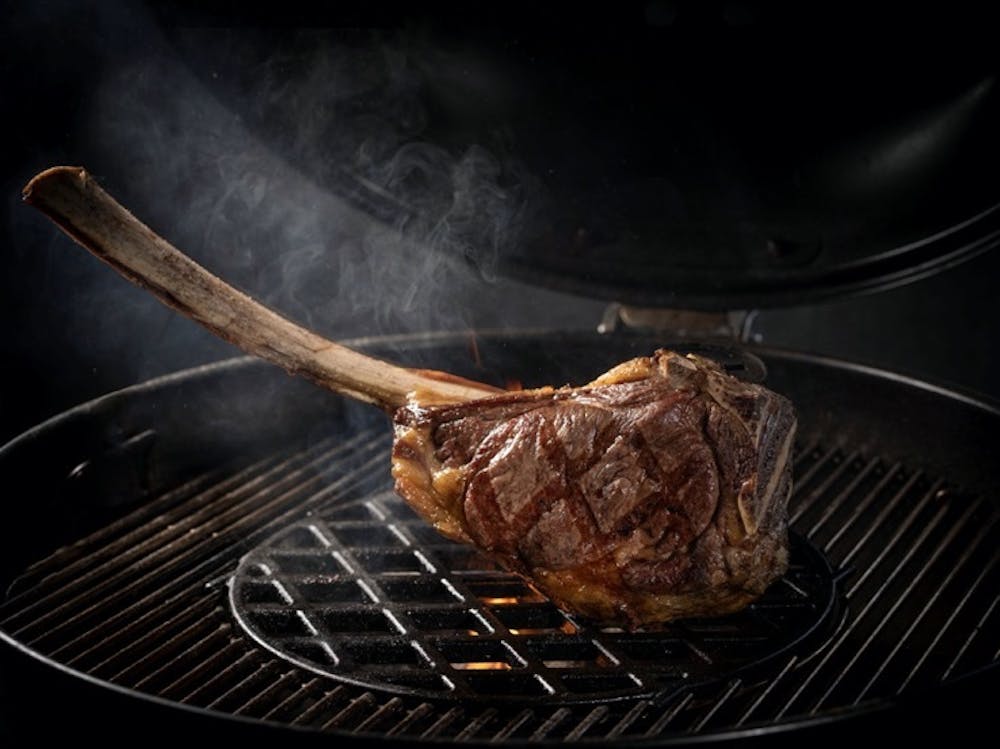 Preparation Time: 15 minutes
Grill method: Indirect
Grill Temperature: 180ºC
Tomahawk 1 no. (approx. 2.5- 3inches thick)

Salt & Pepper

Olive Oil

BBQ Seasoning
Weber Instant-Read Thermometer / Weber i Grill / Weber Connect

Weber Tongs

Weber Basting Brush

Weber Hickory Wood Chips

Weber Smoker Box
Use a paper towel to pat dry excess moisture on the tomahawk.

Place the tomahawk onto a clean tray.

Apply a layer of olive oil evenly using the Weber Basting Brush.

Season generously with the BBQ seasoning, ensuring that the tomahawk is well coated with the dry rub.
Soak the wood chips in water for 15 minutes.

Pre-heat your grill for indirect heat on medium-low heat to 180°C.

Add woodchips to the charcoal or use a smoker box on gas/electric grills.Insert probe Weber igrill / Weber Connect into the thickest part of the steak and set to 49°C.

Once smoke is present, place the tomahawk into the grill on the indirect zone and smoke for 25-30 minutes until the internal temperature reaches 49°C, or check using a Weber Instant-Read Thermometer to ensure the internal temperature has reached your desired doneness. Set aside.

Increase Grill temperature to 250°C and place tomahawk on direct heat to Char and Caramelized. Approx. 2 minutes aside.

Once cooked, remove from the grill and let the tomahawk rest for 15 minutes before cutting. Serve warm.
---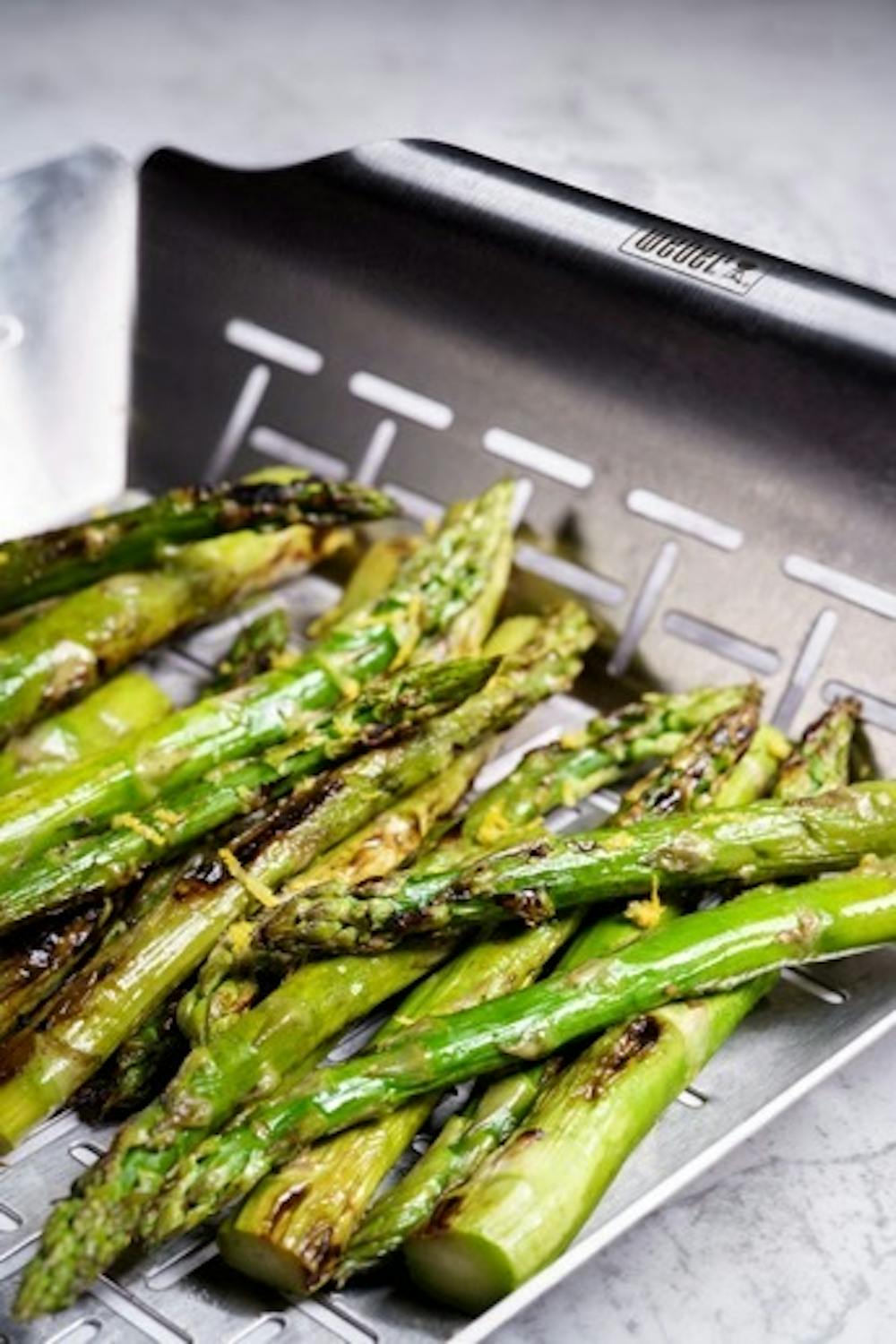 GRILLED IMPORTED SEASONAL VEGETABLES
Preparation Time: 5 minutes
Grill method: Direct
Grill Temperature: 250ºC
Fresh Imported Seasonal Greene.g., Romanesco, Yellow Squash, Parsnip, Baby Beetroot, etc.
Weber Grilling Basket or Pan

Weber Basting Brush

Weber Tongs
Remove the vegetable from its packaging.

Trim off the unwanted parts from the vegetables and cut into small pieces.

Drizzled with olive oil, and season with salt and pepper mix and coat the vegetables well using the Weber tong.

Adjust the seasoning if required.
Ensure that your Weber grill has been pre-heated on high heat to 250°C.

Set up your grill for direct cooking by keeping all burners turned on or arranging your charcoals.

Place the seasoned vegetables into the Weber Grilling Basket or Pan.

Place the entire grilling basket or pan directly onto the hot cooking grates.

Close the lid of the grill and cook for 5 minutes.

Then give the basket or pan a shake to rotate the vegetables giving it an even caramelization and cook for another 3 minutes.

Remove the vegetables from the grill and serve warm.