Ingredients:
Reserved roasting tin juices plus enough chicken stock to make 950 ml of liquid
55 g unsalted butter, cut into 4 pieces of equal size
35 g plain flour
80 ml dry white wine
2 tablespoons finely chopped fresh flat leaf parsley leaves
coarse salt
Freshly ground black pepper
1.
Strain the juices through a fine sieve into a large fat separator and discard the solids.
Add enough chicken stock to equal 950 ml of liquid.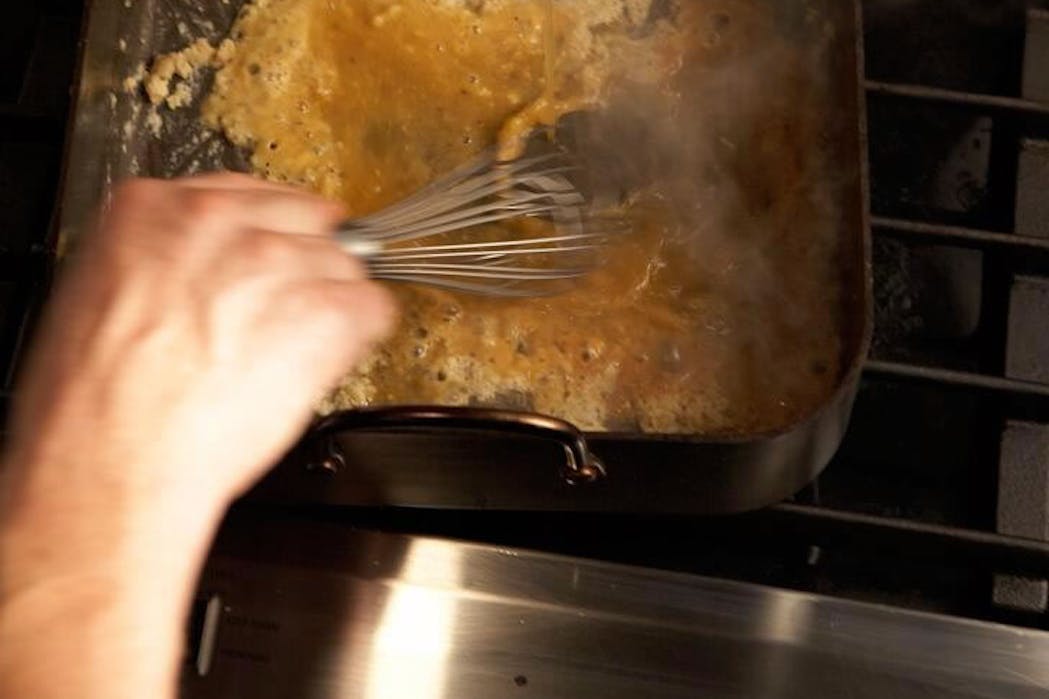 2. Place the roasting tin on the stove top over medium heat. Add the butter and flour. As the butter melts, stir with a wooden spoon and cook until the mixture turns the colour of peanut butter, about 5 minutes, stirring frequently. Add 950 ml of the reserved juices (but not the fat) and the wine.
3. Bring the gravy to the boil, whisking frequently to dissolve the lumps.
4. Lower the heat and simmer the gravy for a few minutes or until it reaches the consistency that you like. If the gravy becomes too thick, add more chicken stock a little at a time and simmer until it reaches the right consistency. Turn off the heat. Add the parsley. Season with salt and pepper.