Weber connect app
Turn any barbecue into a smart barbecue
Weber Connect is a step-by-step barbecuing assistant that turns any barbecue into a smart barbecue, and any cook into a master. Its remote Wi-Fi®️ access, flip & serve notifications, and readiness countdowns are the secret ingredients to perfectly barbecued food.
Weber Connect Smart Barbecue Hub
Barbecuing the perfect steak has never been easier with Weber Connect Step-by-Step barbecuing assistance.
Flip and serve notifications
Food Readiness Countdown
Custom Food Doneness Alerts
Step-By-Step Barbecuing Assistance
Remote Wi-Fi®️ Access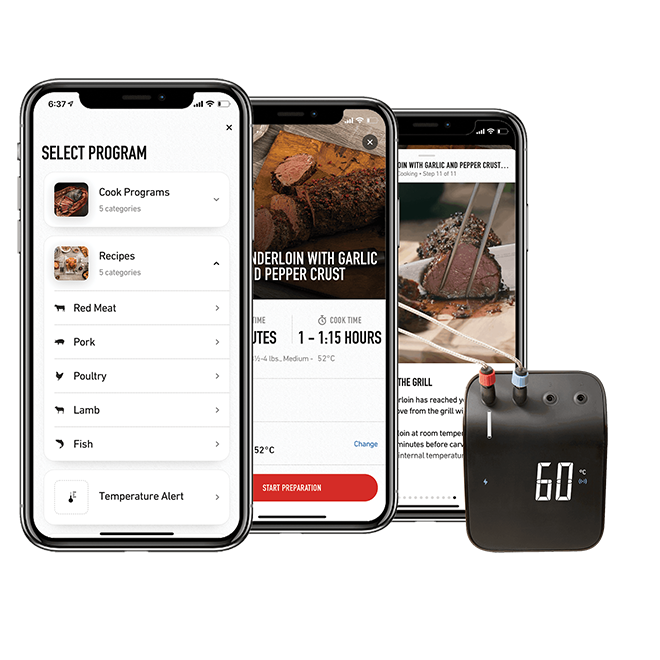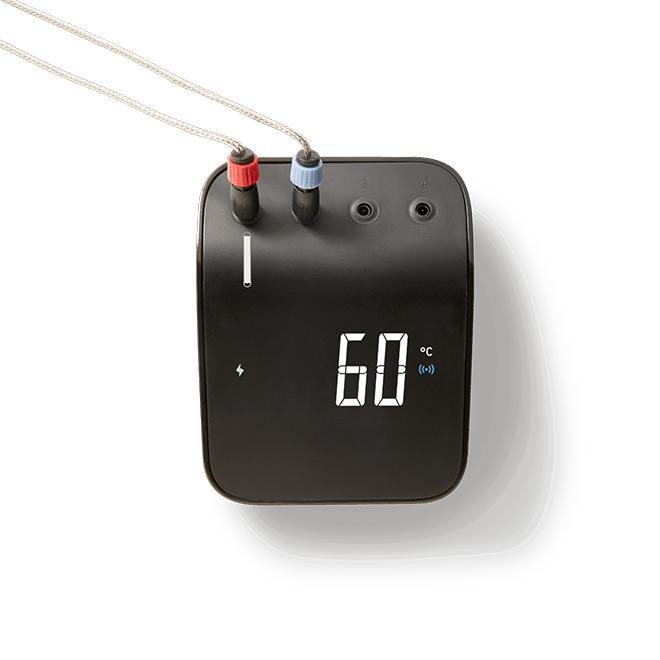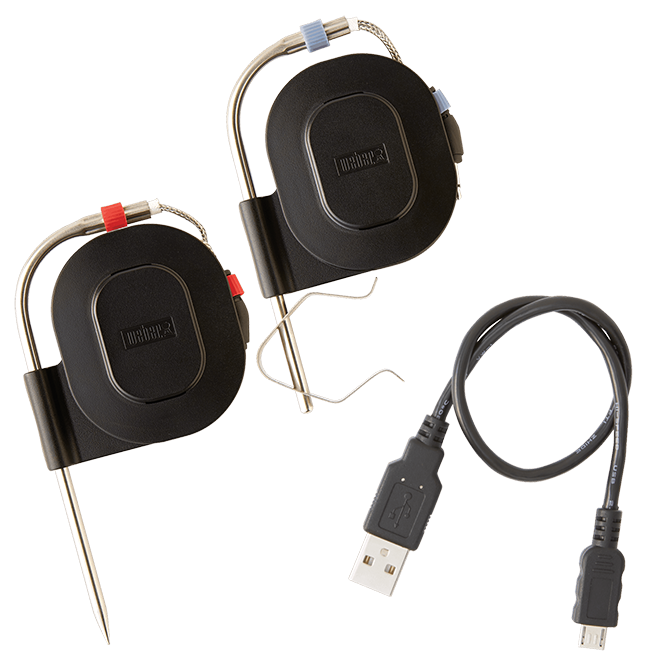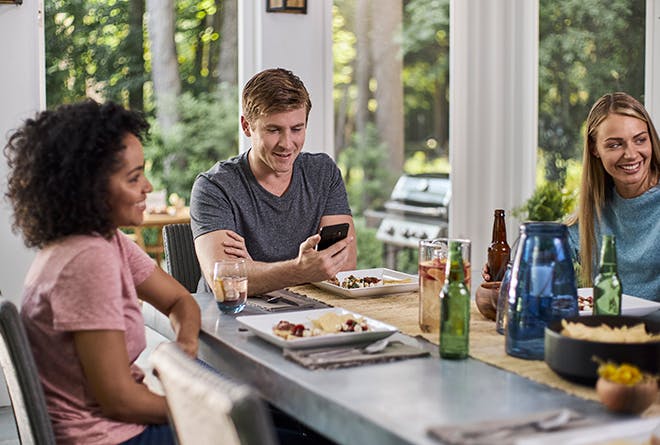 Check food status such as doneness, time & temp, and readiness countdowns on your phone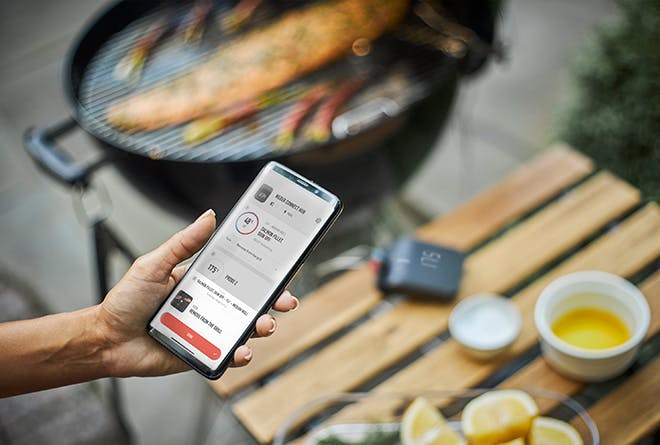 View an adaptive smart countdown that tracks food doneness based on time & temperature. Never guess when dinner will be ready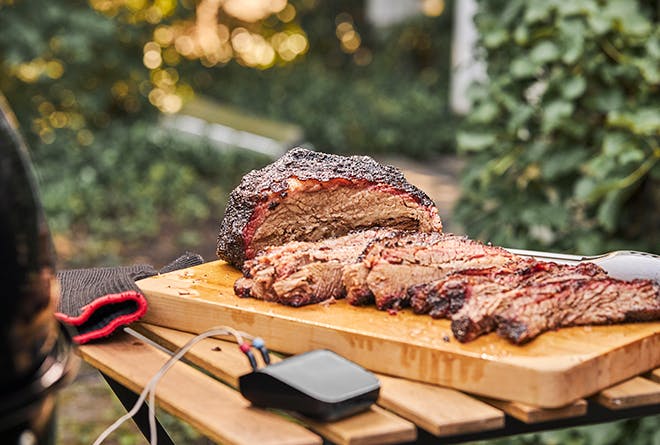 Confidence to not only cook that perfect medium-rare steak, but to also experiment with recipes you've always wanted to barbecue.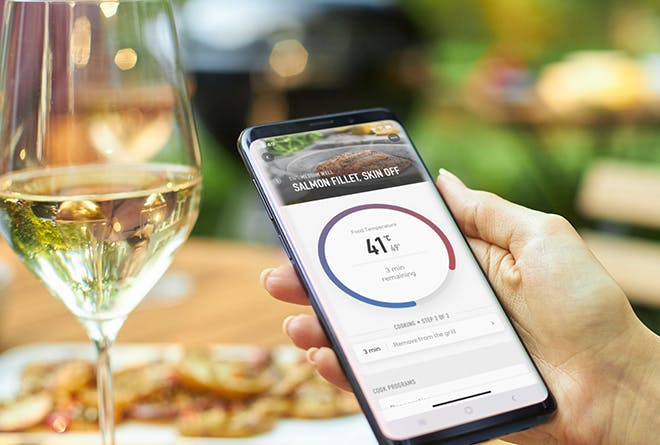 Select food doneness and receive an alert once it has reached the perfect temperature to serve.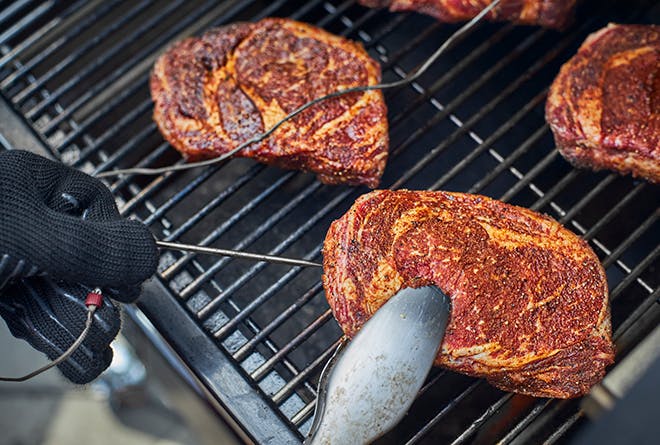 Flip & Serve Notifications
Receive alerts when food is ready to flip and the perfect temperature to serve.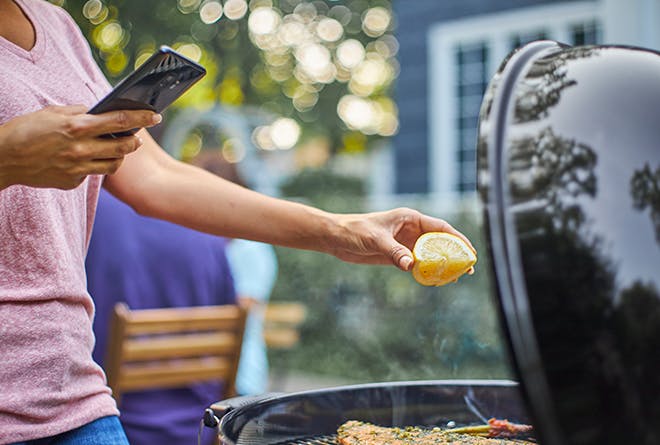 Step-By-Step Barbecuing Assistance
Guidance on everything from barbecue setup to when it's time to eat.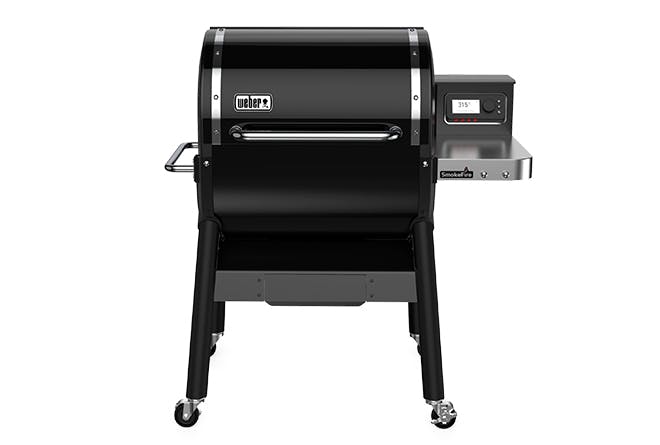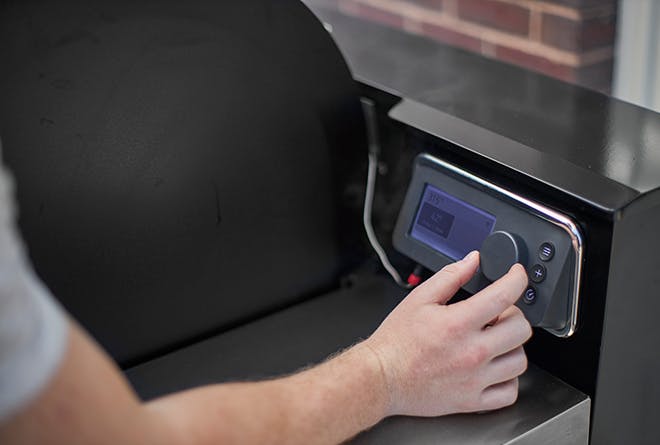 SmokeFire Wood Fired Pellet Barbecue
Starting at $2,299
Sears as well as it smokes with a 95-315°C temperature range.
Weber porcelain-enamel finish helps prevent rusting and cracking.
Large 4,270 square centimeters of dual barbecuing space.
DC powered engine, specially designed to prevent auger jams.
Designed to distribute even heat across the cooking area.
Weber Connect Hub Accessories