When a chicken is fully cooked, leave it to rest at room temperature for 5 to 10 minutes, during which time the internal temperature will rise about 3°C. Then carve the chicken into pieces to serve. Here's how: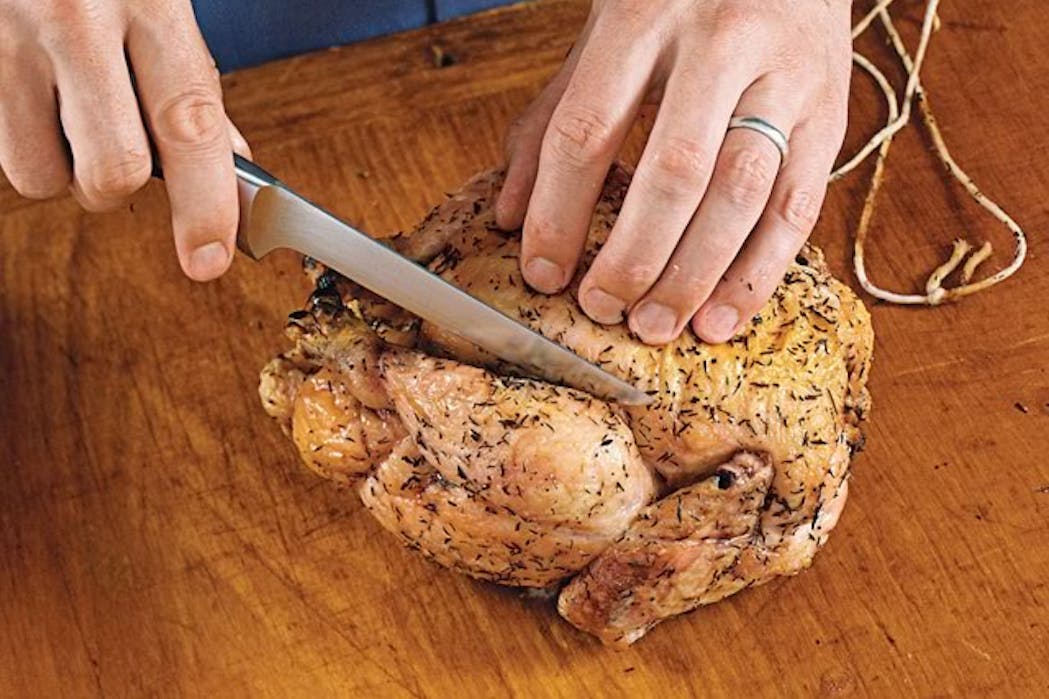 1Cut the twine and remove it. With the breast-side facing up, cut through the skin between one of the legs and the breast.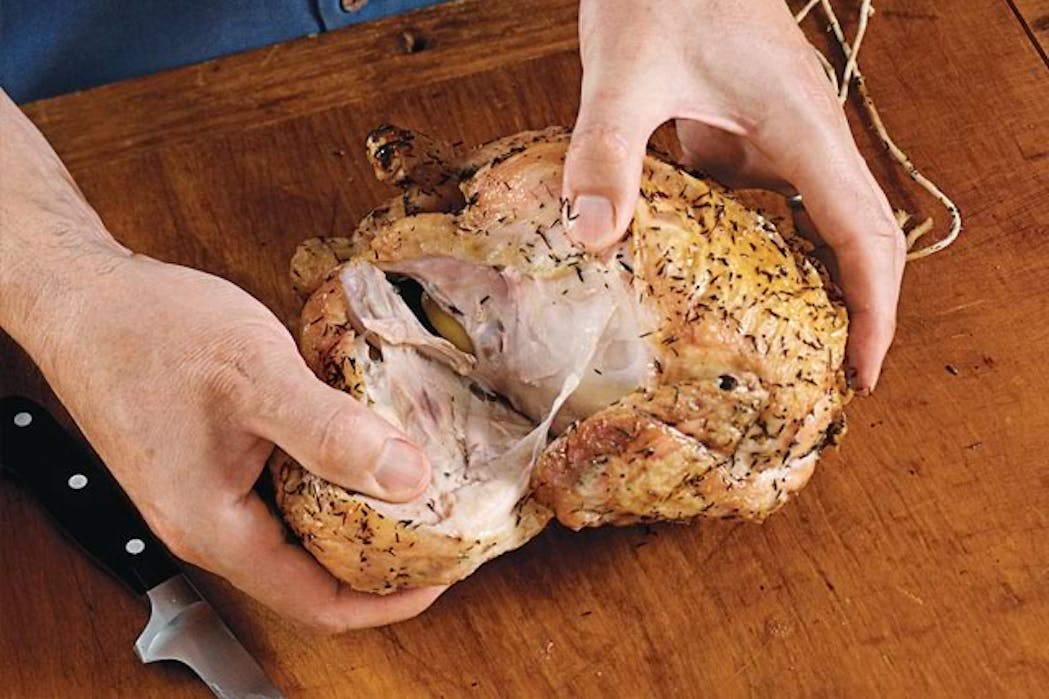 2.Once you have cut through the skin, pull the leg away from the breast and bend it behind the chicken. The joint that attaches the leg to the chicken will pop up.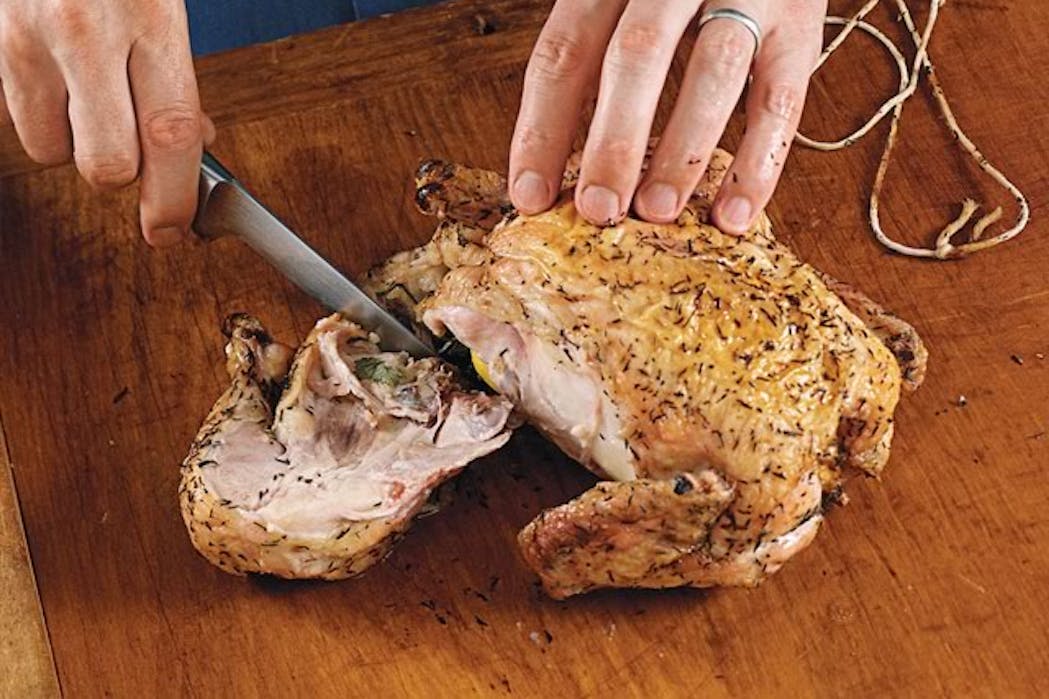 3.Cut through the joint to remove the leg. Repeat this process with the second leg.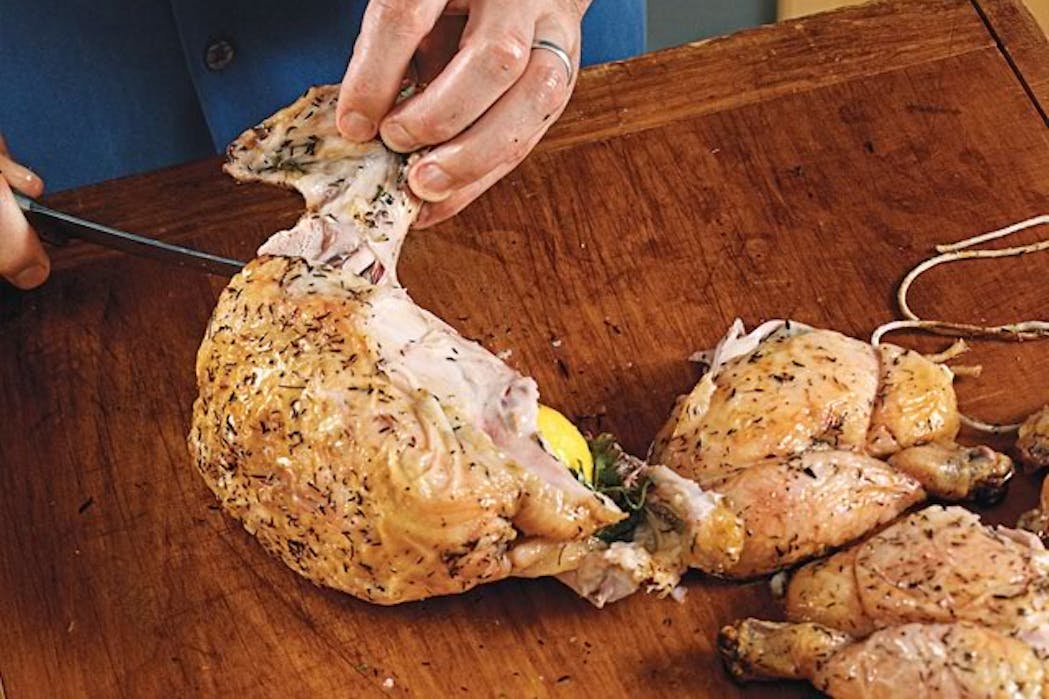 4.Lift each wing to expose the joint that connects it to the chicken. Cut through each joint to remove the wings.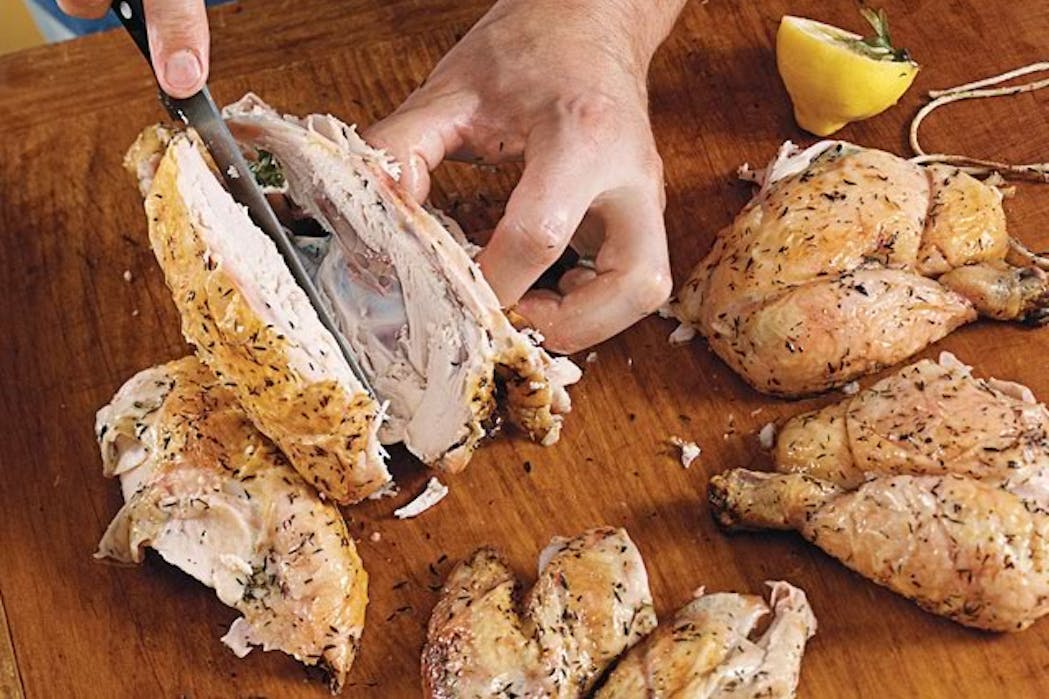 5.Cut along either side of the breastbone. Work the knife over the top of the ribcage on either side of the breastbone and push the meat away from the bones.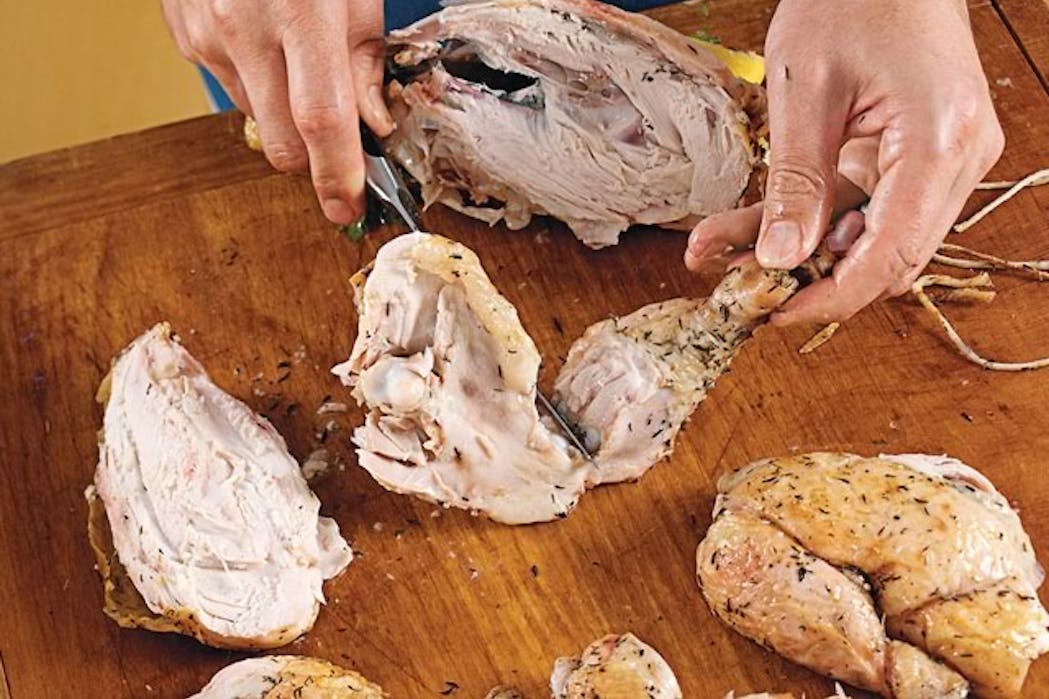 6.Cut through the joint between each thigh and drumstick.