Weber thermometers


Which Thermometer is best for me?
Which Thermometer is best for me?
We've all been there, had an important meal planned, or the family and friends around, only to plate up an underwhelming serve of meat. Fortunately, technology is on our side and there are an amazing range of Weber thermometers you can choose from to help you hit the mark every single time. With such a range on offer, and with the all-new Weber Connect Smart Barbecue Hub having just released, which thermometer is best for you?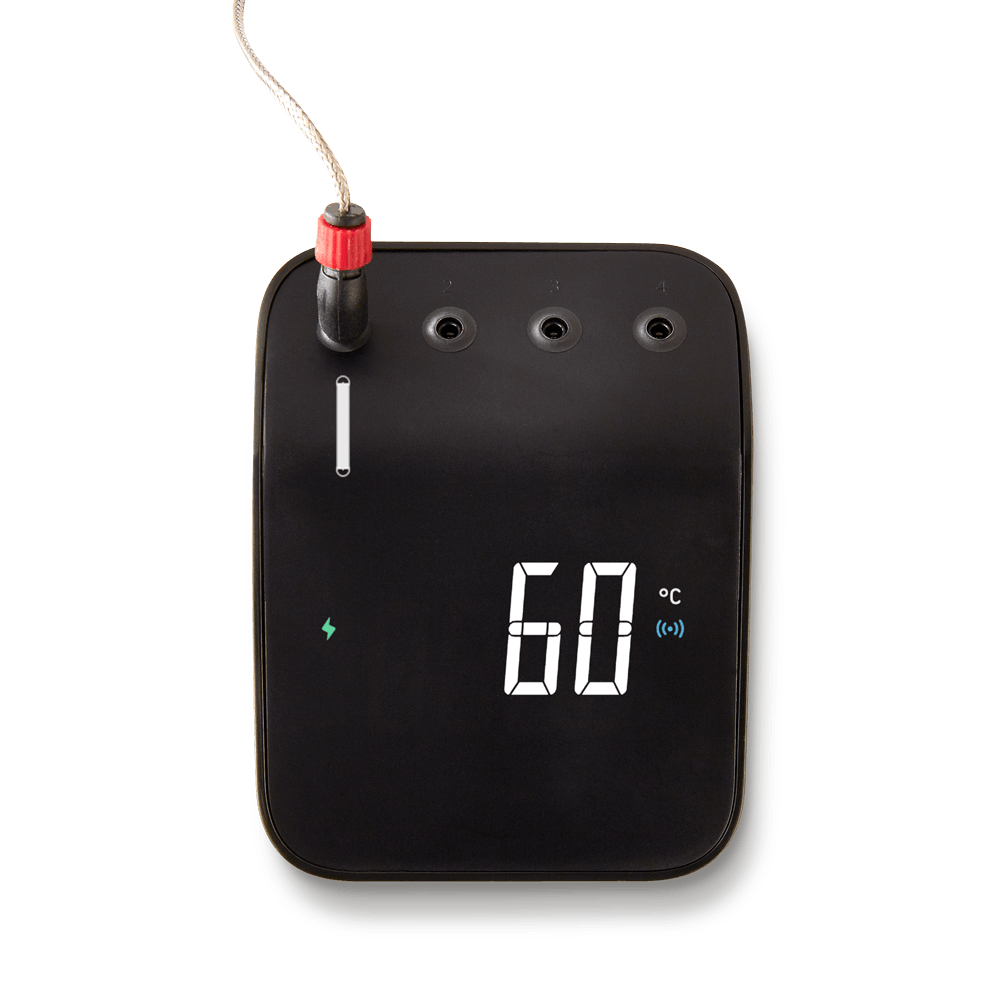 Up first is the all new Weber Connect™ Smart Barbecue Hub. The Weber Connect Hub gives you hands free monitoring of your cook with real time temperature tracking and alerts. However, the Connect Hub has the additional capability of acting as your personal barbecue assistant. The below chart illustrates the additional functions the Connect Hub offers in comparison to our other thermometer ranges; from step-by-step cooking programs and recipes, through to flip and serve notifications. With the additional benefits of Wi-Fi connection on top of Bluetooth®, you'll never miss the mark and never miss any critical cooking steps.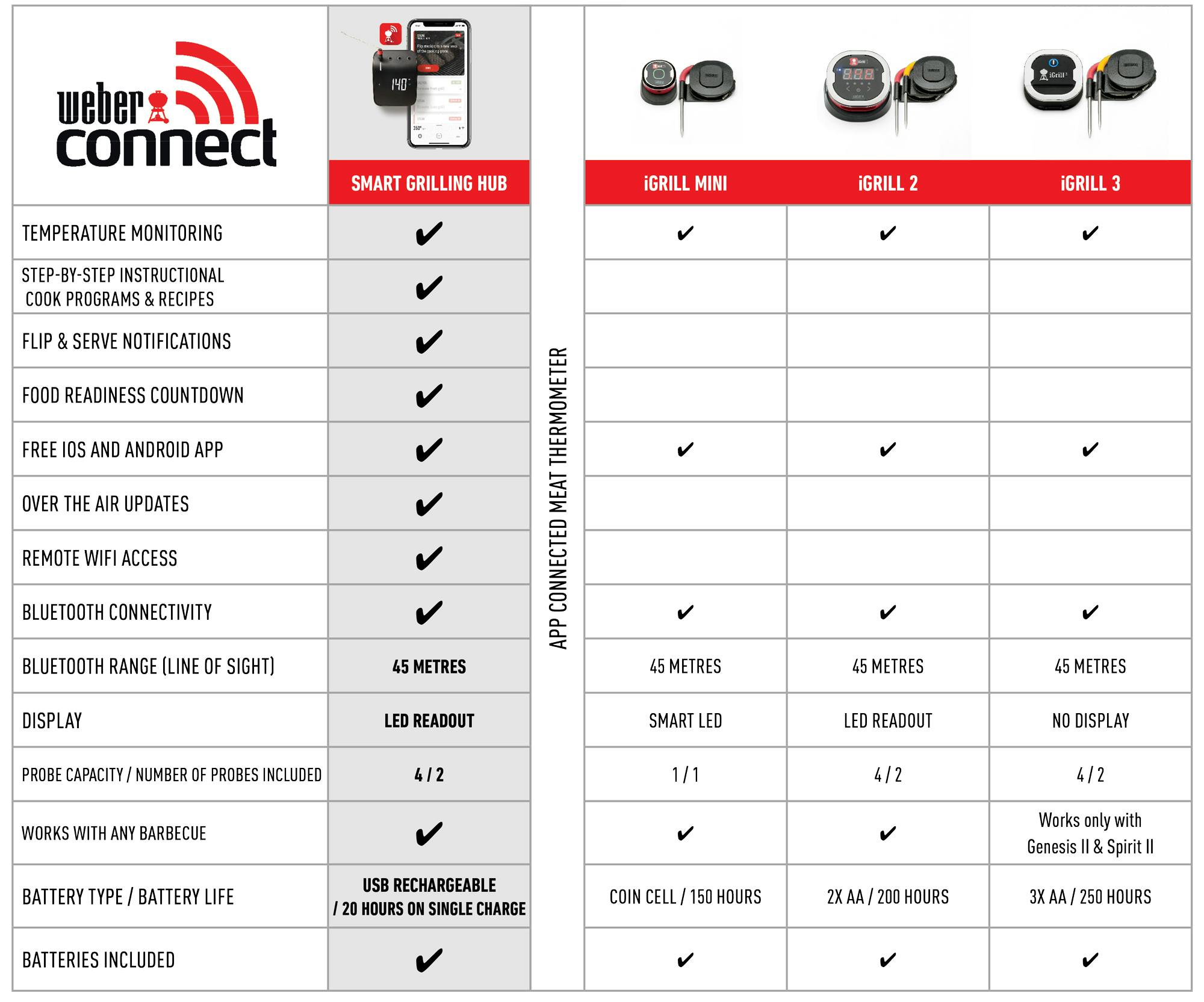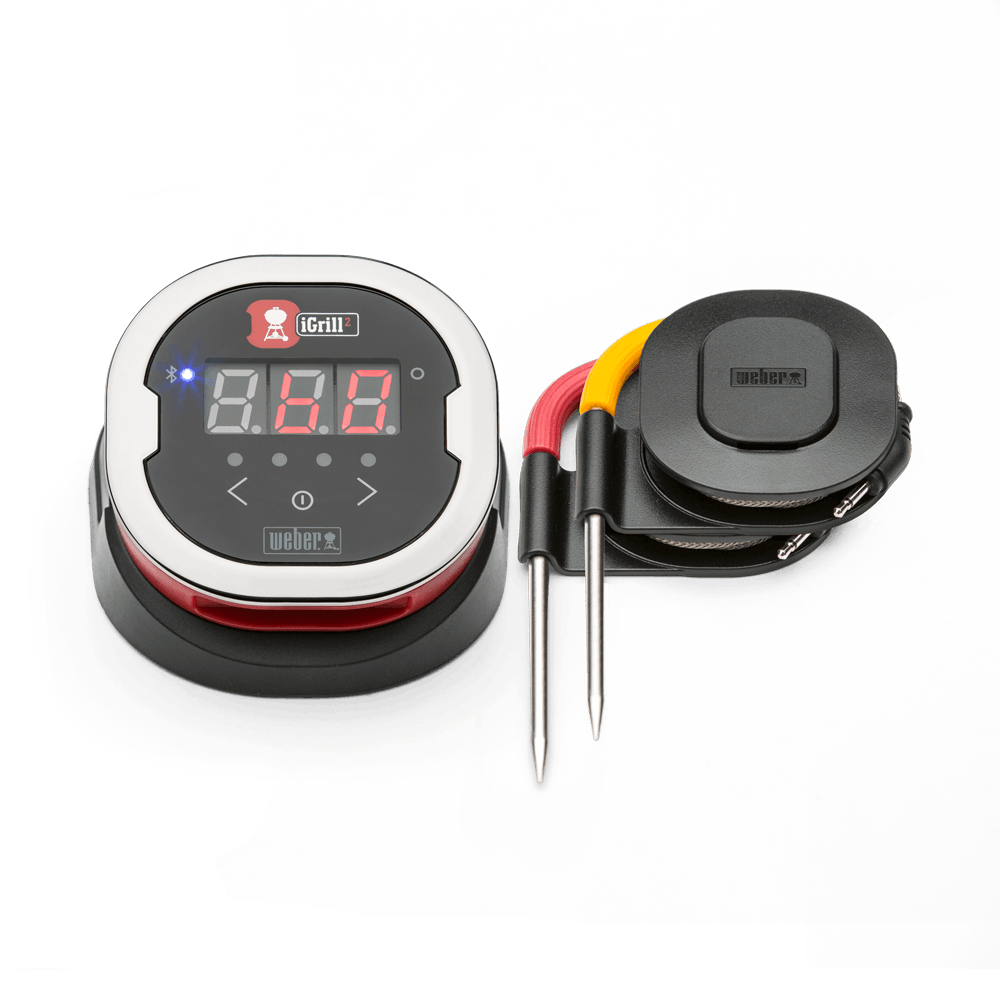 If you're not quite after a personal barbecue assistant, you'll want to get your hands on one of the Weber iGrill® Bluetooth thermometers. The iGrill range of thermometers gives you the flexibility to know exactly what's going on under the lid, without needing to walk back to your barbecue every time you want to check. The 45 metre Bluetooth range, with temperature monitoring up to a four probe capacity (iGrill 2 and 3), and custom alerts, means you'll cook food to perfection every time, while still being able to enjoy time with family and friends knowing your food is in safe hands.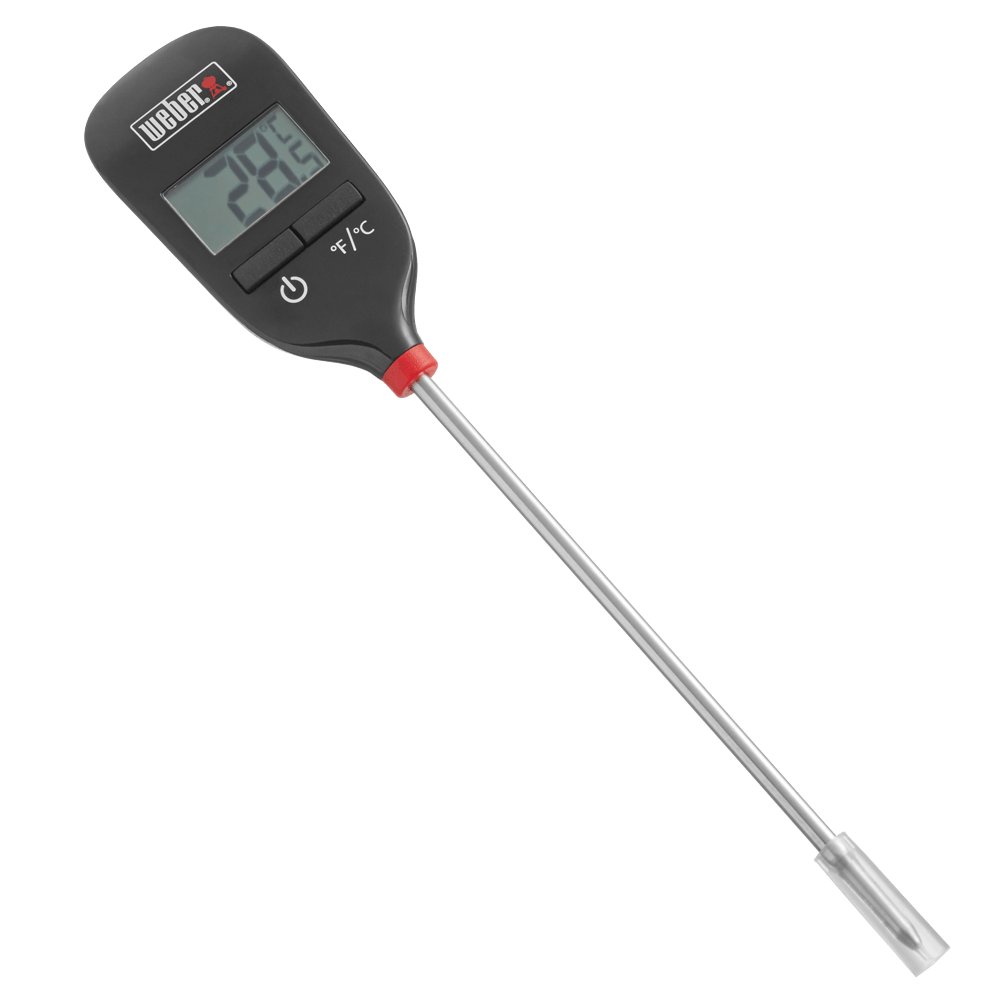 Last but not least, if you're after a handheld thermometer to check on your cook and see what temperature your meat is at, the Instant Read or Snapcheck™ thermometers are your best friend which you can see here.
What your choice comes down to is how guided you'd like your cooking experience to be. All of these thermometers and barbecue assistants are fantastic tools to help you achieve perfect results every time; whether you simply want to know when your food is ready through to full recipe and cooking guides.