Those sunny summer days are here! Is there anything better than a Saturday spent outside around a barbecue with great friends, amazing food, cold drinks and plenty of laughs?
We've put together our ultimate 'Saturdays in the Sun' menu, sure to wow your guests, yet still let you relax and enjoy the company of your guests with your chosen beverage in hand!
With plenty of elements that you can pre-prepare and some quick grilled items to ignite your guests' senses, you can assemble as your guests arrive or quickly construct between courses.
Grilled 'Hard' Lemonade
Welcome your guests with an icy-cold and refreshing grilled lemonade! Add a splash of vodka or gin for those who fancy a tipple.
Follow this link for our full recipe Grilled Hard Lemonade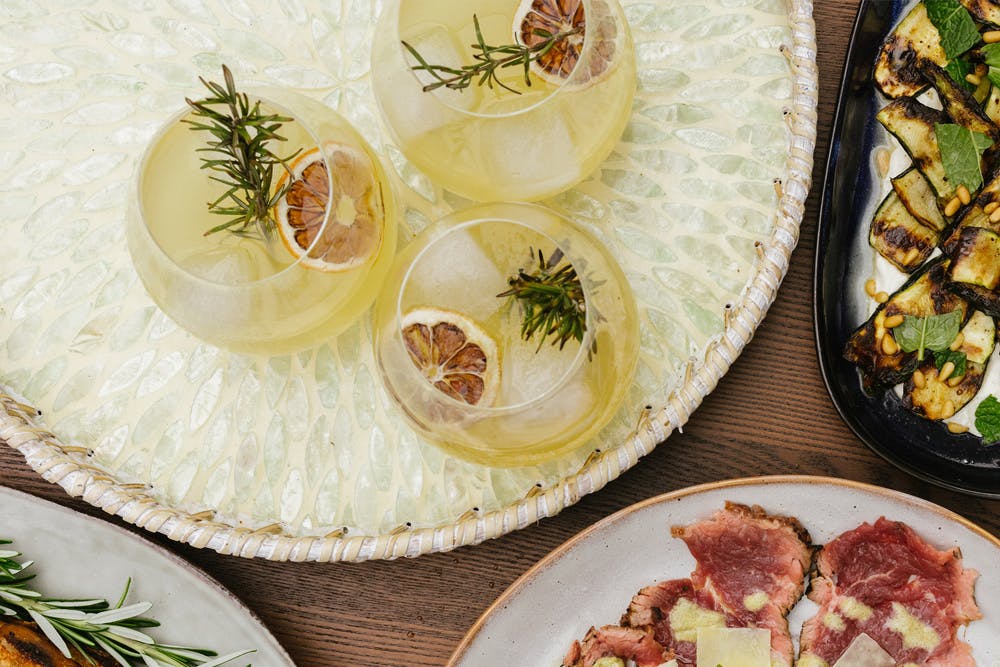 Barbecued Beef Carpaccio
A beautiful, fresh and light way to serve this coveted cut of meat – a little goes a long way! You can prepare the dressing and sear and slice the beef fillet in advance, and simply assemble just before serving.
Follow this link for our full recipe Barbecued Beef Carpaccio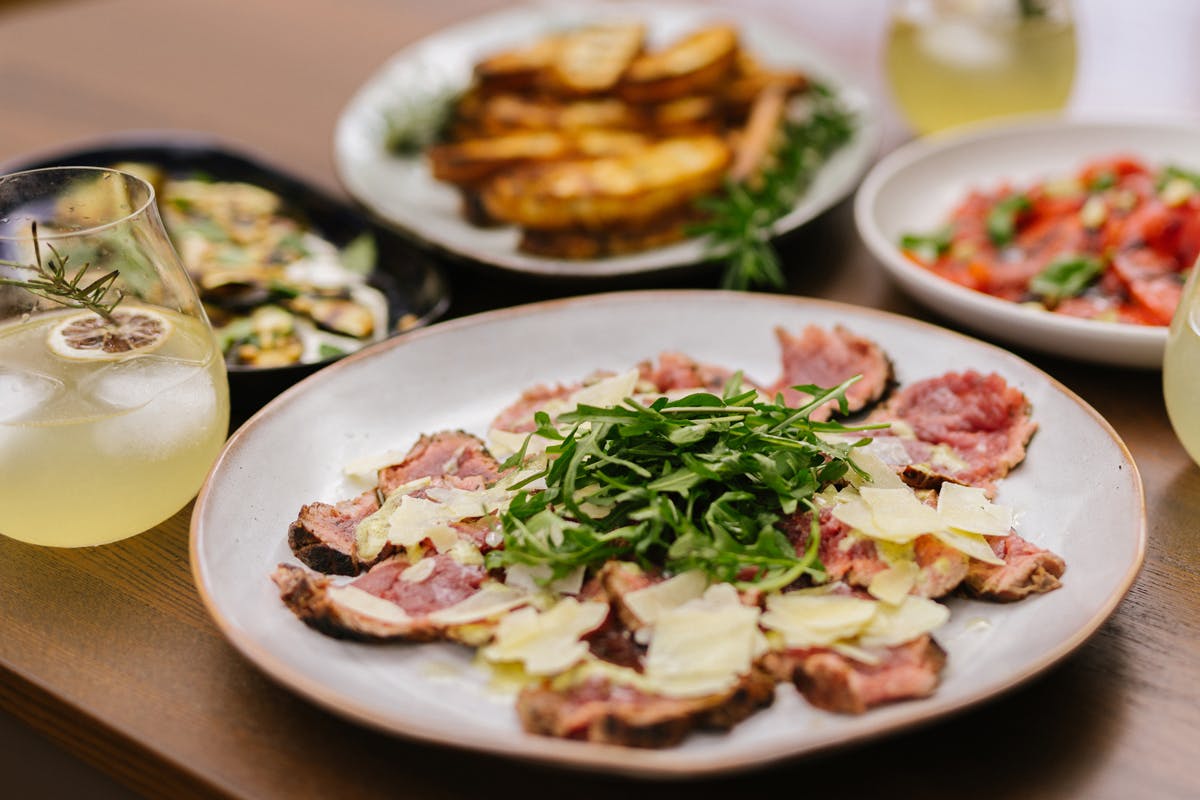 Chargrilled Mezze Capsicum with Garlic Oil
Sweet and silky, these chargrilled capsicums make a perfect side dish that can be prepared in advance and be plated and garnished to serve.
Follow this link for our full recipeChargrilled Mezze Capsicum with Garlic Oil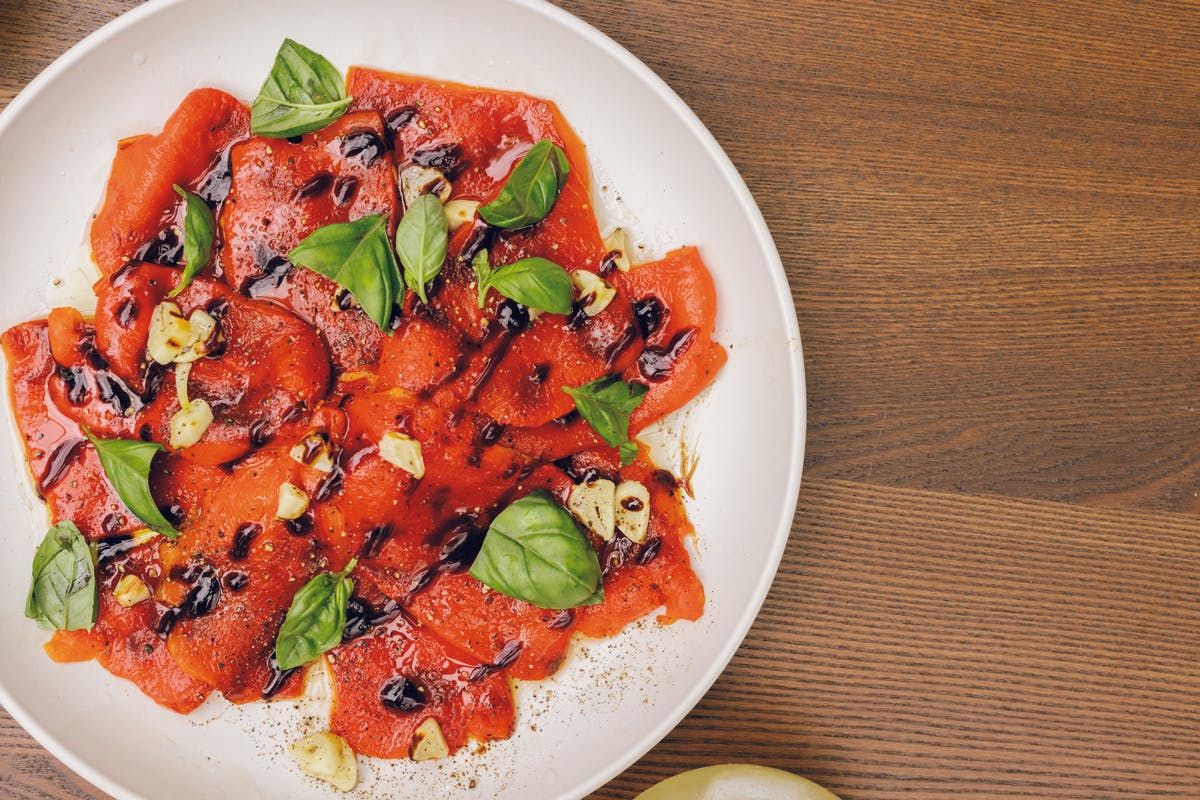 Grilled Zucchini, Labneh, Mint and Pine Nut Salad
Another celebration of summer vegetables! This moreish dish will have your guests coming back for more. All elements can be pre-prepared, with the zucchini grilled last-minute so it retains some warmth in the salad.
Follow this link for our full recipe Grilled Zucchini Labneh, Mint and Pine Nut Salad