Consumer Knows Top Brand: Barbecues - 2020
Consumer Knows Top Brand: Barbecues - 2020
The barbecue, the life of the backyard. The entertainer, family feeder and crowd pleaser.
At Weber, barbecues are in our DNA and whether it's rain, hail or shine, you can be guaranteed we're testing, cooking and recipe developing! It's safe to say we love to barbecue and think a Weber barbecue is the best you can get – guaranteed to bring life, flavour and people together in your outdoor space! But why take it from us?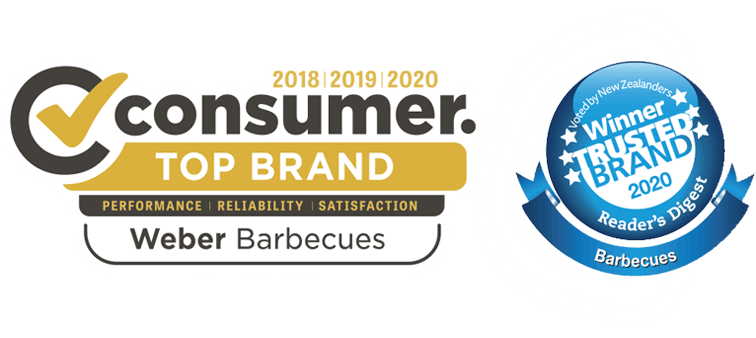 Each year a number of barbecues and brands go under the microscope from the team at Consumer to determine which products and brands come out on top. We are once again humbled by the Weber community who have responded in such a positive manner, that Weber is again Consumer's Top Brand for barbecues in 2020.
For the technical among you, Consumer have three key areas of critique; Test Performance; Reliability and Owner Satisfaction. The first being an internal test, with the latter two metrics being sourced from real world consumers of the product.
If you would like to read more into the barbecue sector please head to consumer.org.nz for more info!
Or to discover the amazing range of Weber products head into your local Weber Specialist Dealer or weber.com/NZ to find the Weber that's right for you.