Genesis® II E-335 Gas Grill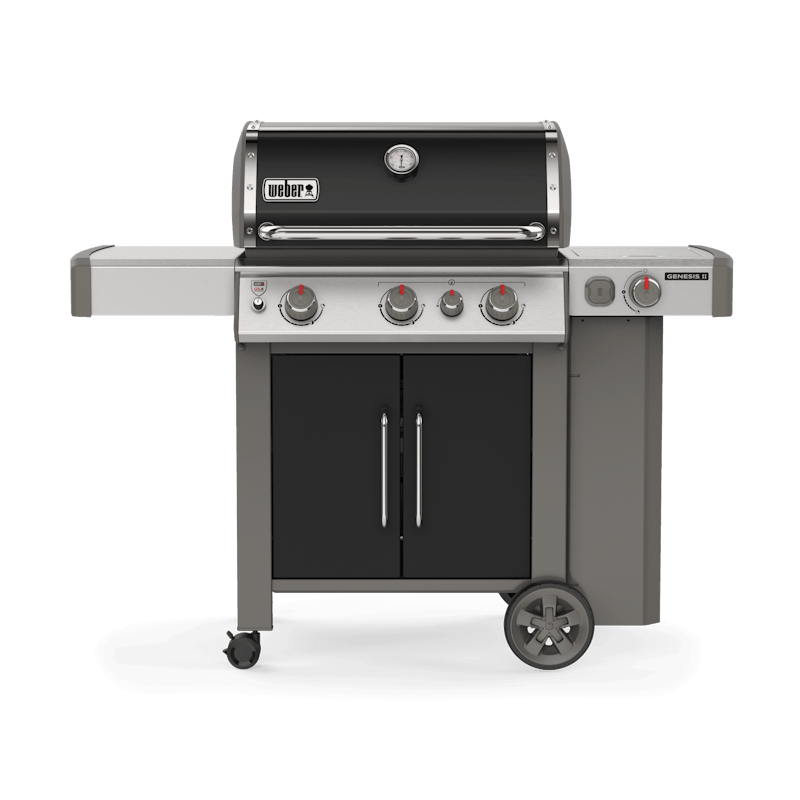 Availability:
Unavailable on weber.com
A sear station, world class grilling engine, and side burner to simmer barbecue sauce is your recipe for a perfectly grilled meal. The Genesis II E-335 is equipped with the power and features you need for amazing food - and best of all, it's backed by a 10 year warranty on all parts of the grill. Additional premium features include porcelain-enameled, cast-iron cooking grates that retain even heat and are easy to clean. The Tuck-Away warming rack keeps food warm while the main dish grills underneath. And between cookouts, store your grilling tools and accessories in the enclosed grill cabinet.
• 10 year warranty on all parts of the grill.
• Use the side burner to simmer BBQ sauce or sauté veggies.
• Sear Station creates an intense heat zone to quickly add sear marks on meat.
• Porcelain-enameled, cast-iron cooking grates provide superior heat retention.
• iGrill 3 compatible, for perfectly grilled food (accessory sold separately).
Complete the Set

Premium Grill Cover - Genesis II/EX/LX 300 and Genesis 300 series
Carousel containing list of product recommendations. Please use left and arrows to navigate.
Genesis® II E-335 Gas Grill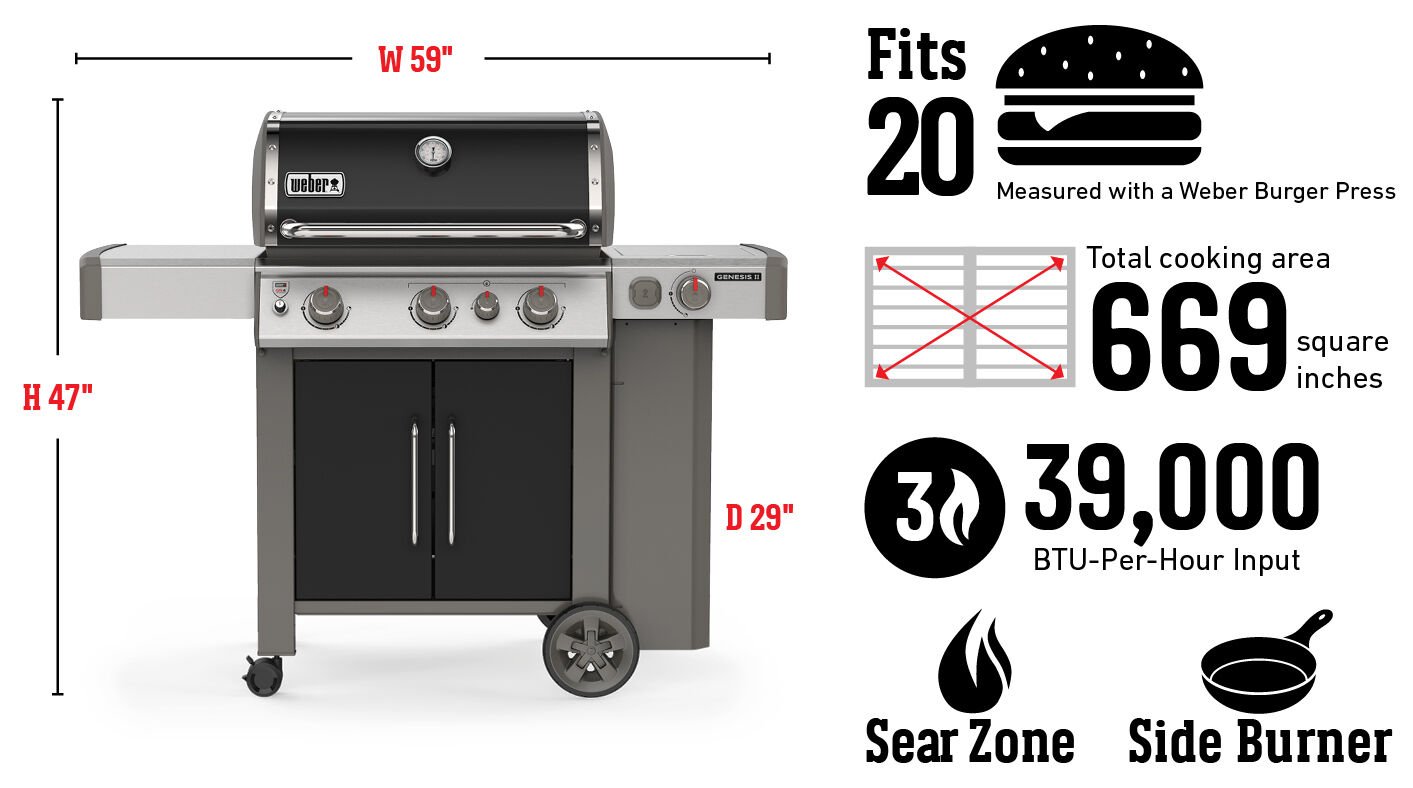 Main burners: BTU-per-hour input

39,000

Sear Station burner: BTU-per-hour input

9,000

Side burner: BTU-per-hour

12,000
Dimensions - Lid Open (inches)

62"H x 59"W x 31"D

Dimensions - Lid Closed (inches)

47"H x 59"W x 29"D

Primary cooking area (square inches)

513
View All Specifications
Warranty Information
Frequently Compared

Genesis® II E-335 Gas Grill

Price:

Main burners: BTU-per-hour input:

39,000

Sear Station burner: BTU-per-hour input:

9,000

Side burner: BTU-per-hour:

12,000

Dimensions - Lid Open (inches):

62"H x 59"W x 31"D

Genesis II EX-335 Smart Grill

Price:

Main burners: BTU-per-hour input:

39,000

Sear Zone burner: BTU-per-hour input:

9,000

Side burner: BTU-per-hour:

12,000

Dimensions - Lid Open (inches):

62"H x 59"W x 31"D

Genesis® II S-335 Gas Grill

Price:

Main burners: BTU-per-hour input:

39,000

Sear Station burner: BTU-per-hour input:

9,000

Side burner: BTU-per-hour:

12,000

Dimensions - Lid Open (inches):

62"H x 59"W x 31"D