Deluxe Grilling Basket - Large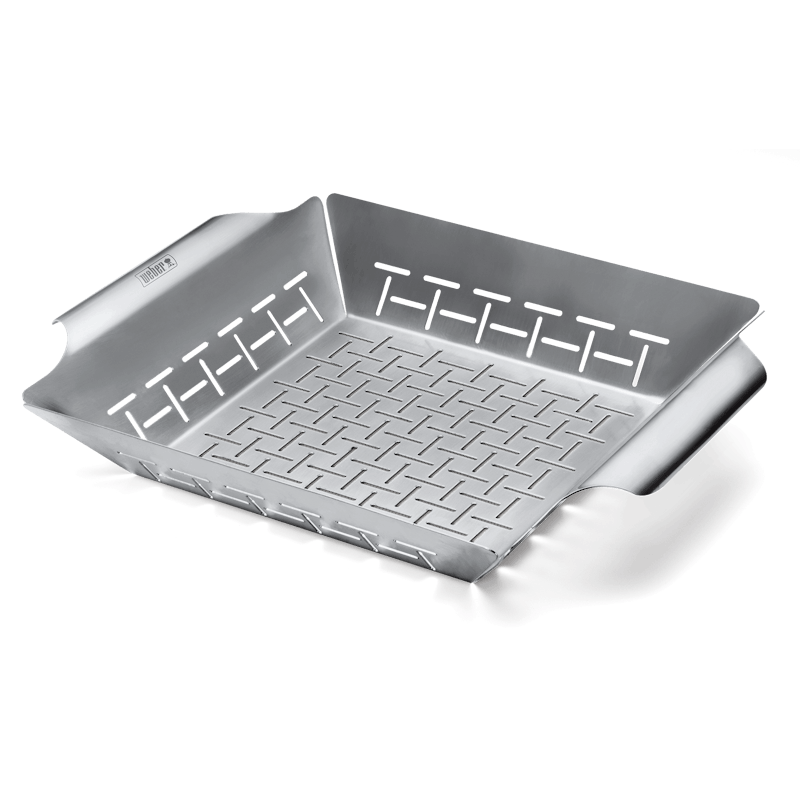 Vibrant, grilled vegetables scattered atop a crispy pizza. Charred zucchini and squash that compliment your favourite autumn feast. Or an array of diced veggies delicately seared to bring out flavours you never knew existed. Use the Deluxe Grilling Basket to prepare sliced veggies or even small pieces of meat with absolute ease.
• Great for charcoal or gas grills
• Durable construction
• Carrying handles for effortless transport
• Easily cleaned with soap and water, also dishwasher safe
• Ideal for vegetables and smaller pieces of meat
Complete the Set

Precision 3-Piece Grill Set




Carousel containing list of product recommendations. Please use left and arrows to navigate.
Deluxe Grilling Basket - Large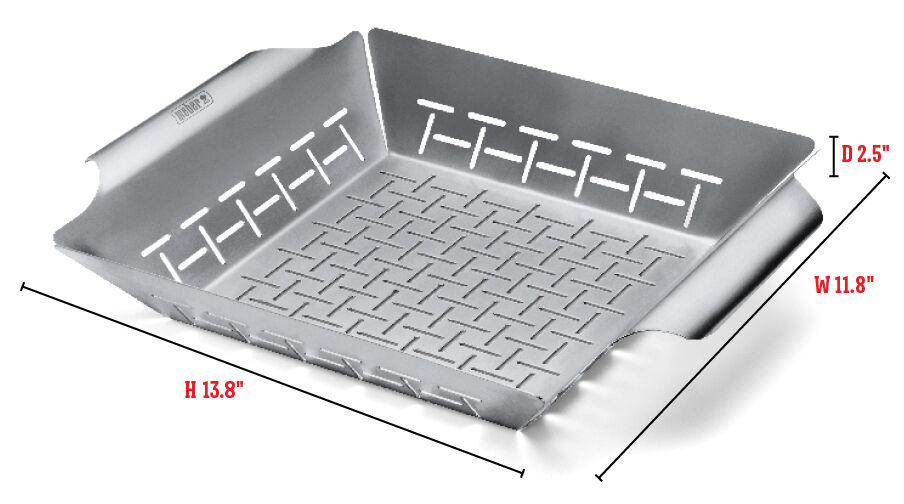 Out-of-carton Dimensions

2.5"H x 11.8"W x 13.8"D

Individual Carton Dimensions

2.5"H x 11.8"W x 13.8"D

Material

Stainless steel
Care Instructions

Dishwasher safe

Fits

Weber® Q 300/3000 and larger gas grills, and 18-inch and larger charcoal grills
Baskets and Pans
Keep Exploring