Performer Premium Charcoal Grill 22"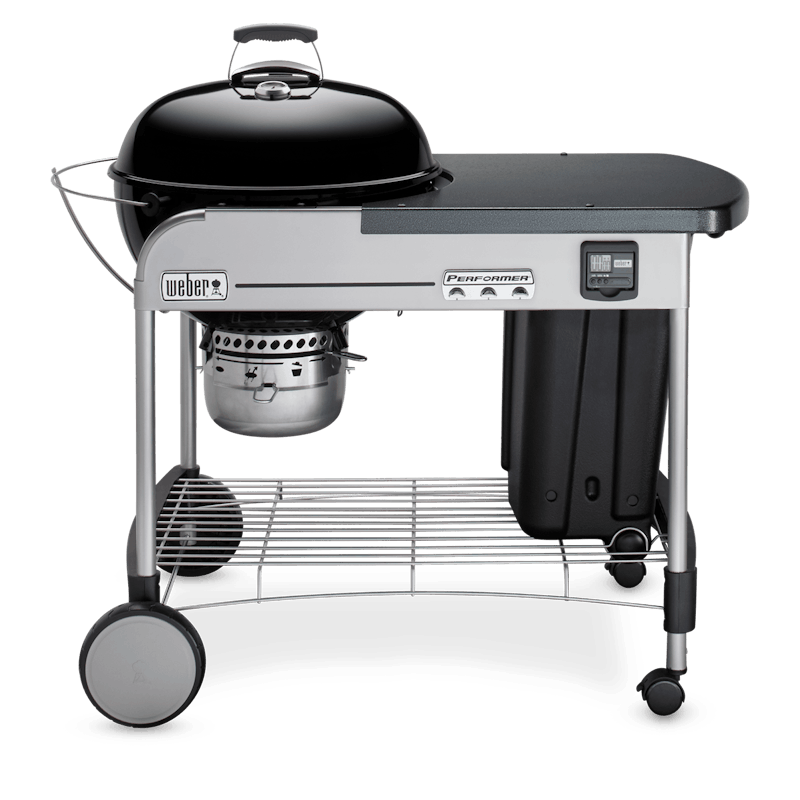 Venture to the backyard, where your mood will slowly transform. Finish tossing the salad on the side table while the grates heat up in preparation for the main course. Once all is said and done, and the timer goes off, take in the warm feeling of serving company amazing food. Charcoal grilling meets everyday life with the Performer Premium charcoal grill.
Looking for replacement parts? You can find the parts for this model here.
Complete the Set

Premium Grill Cover - Performer Premium and Deluxe 22"
Carousel containing list of product recommendations. Please use left and arrows to navigate.
Performer Premium Charcoal Grill 22"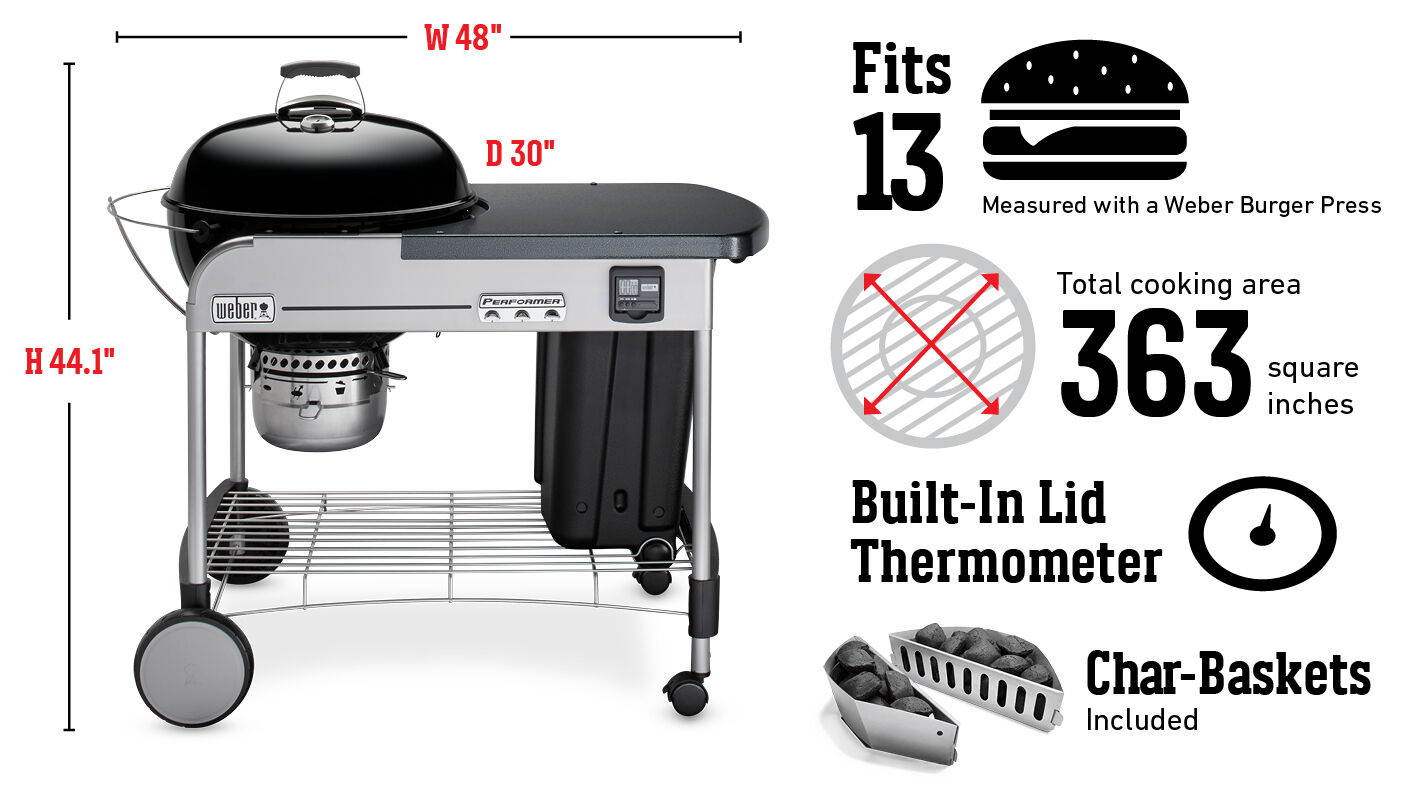 Dimensions - Lid Closed (inches)

43.5"H x 48"W x 30"D

Diameter (centimetres)

22

Primary cooking area (square inches)

363
Total cooking area (square inches)

363

Fuel type

Charcoal

Glass-reinforced nylon handles

1
View All Specifications
Warranty Information
Frequently Compared

Performer Premium Charcoal Grill 22"

Price:

Dimensions - Lid Closed (inches):

43.5"H x 48"W x 30"D

Diameter (centimetres):

22

Primary cooking area (square inches):

363

Total cooking area (square inches):

363

Performer Charcoal Grill 22"

Price:

Dimensions - Lid Closed (inches):

43.5"H x 42"W x 29"D

Diameter (centimetres):

22

Primary cooking area (square inches):

363

Total cooking area (square inches):

363

Performer Deluxe Charcoal Grill 22"

Price:

Dimensions - Lid Closed (inches):

43.5"H x 48"W x 30"D

Diameter (centimetres):

22

Primary cooking area (square inches):

363

Total cooking area (square inches):

363