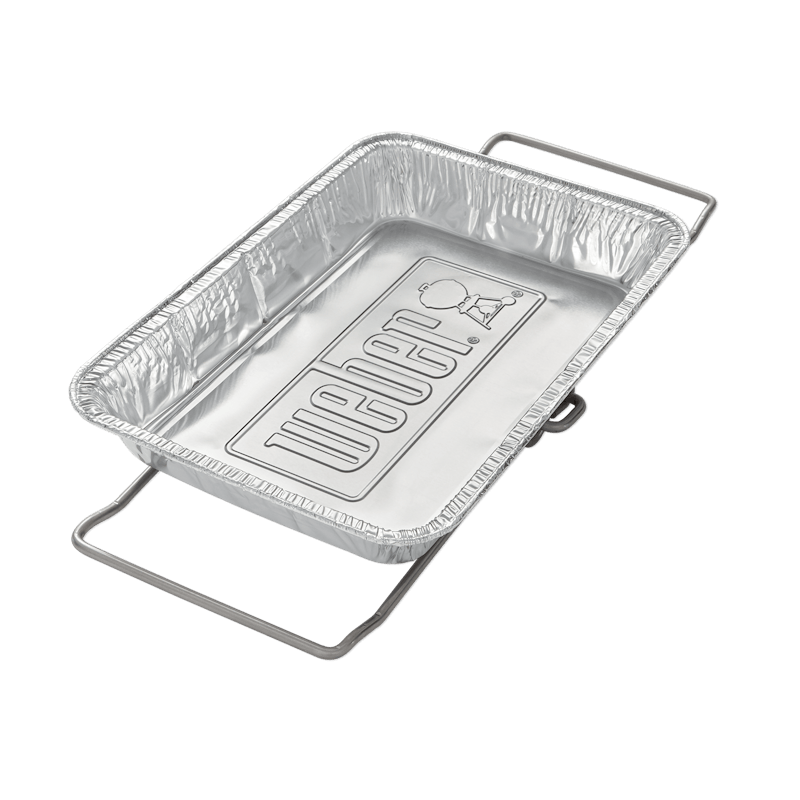 The Wet Smoke Kit enhances the smoky, wood fired flavour of food by adding moisture to the heat. It's specially designed to sit beneath the cooking grate so that you're not sacrificing grilling space, with the dual purpose of catching grease for easier cleanup.
• Adds moisture to the heat for enhanced wood fired flavour
• Water pan creates an indirect cooking space for grilling low-and-slow
• Dual purpose design also supports grease management & cleanup
• Sits beneath the cooking grate for maximum grilling space
Additional foil pans are sold separately (#6416).
Complete the Set

Carousel containing list of product recommendations. Please use left and arrows to navigate.
Out-of-carton Dimensions: Metal Rack

1.28"H x 7.62"W x 19.27"D

Out-of-carton Dimensions: Foil Pan

2"H x 9.1"W x 13.1"D

Individual Carton Dimensions

13.59"H x 9.65"W x 3.15"D
Fits

SmokeFire EX4 and EX6 Wood Pellet Grills
SmokeFire Wood Fired Pellet Grills Accessories
Keep Exploring