WEBER CRAFTED Rotisserie Skewer Set​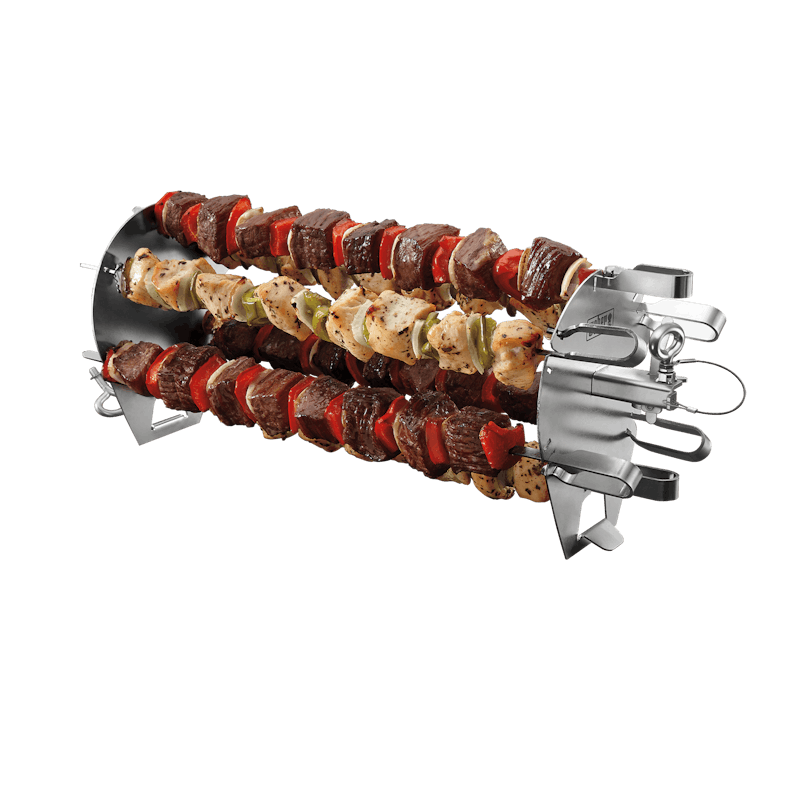 Product Features
Bring your kitchen outside, and create food never thought possible in your grill, with the WEBER CRAFTED Outdoor Kitchen Collection. Simply slide the WEBER CRAFTED Rotisserie Skewer Set onto the rotisserie spit (sold separately) in your grill to make savory, evenly cooked kebab combinations such as chicken, shrimp, veggies, and fruit. Grill rotisserie unit required for use.

• 16-in. skewers slowly rotate for even cooking
• Simply slides onto the rotisserie spit
• Dishwasher safe, stainless-steel construction
• Grill rotisserie unit required for use (sold separately)

Each skewer 16"
Complete the Set

Rotisserie - Genesis II 200/300 series and 2022 Genesis 300 series
Rotisserie - Genesis II 400/600 and 2022 Genesis 400 series
WEBER CRAFTED Rotisserie Skewer Set​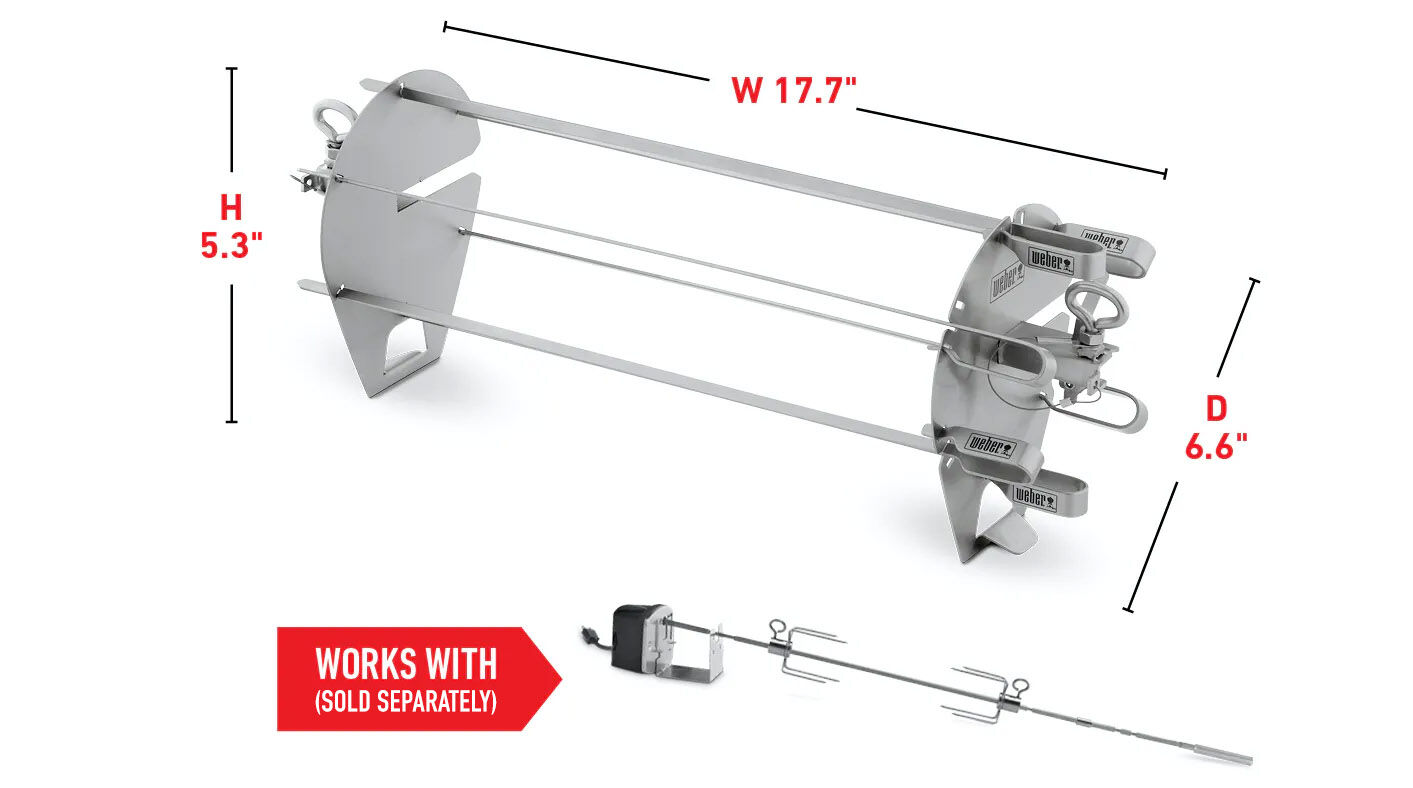 Individual Carton Dimensions

2.8"H x 6"W x 17.2"D

Material

Stainless steel

Quantity

6 skewers
Care Instructions

Dishwasher Safe

Fits

Genesis, Spirit, and Summit gas grills, and Weber 22" charcoal grills
WEBER CRAFTED Outdoor Kitchen Collection
Keep Exploring
Frequently Asked Questions
Load your food evenly onto the skewers before putting together the Rotisserie Skewer Set. Once you've done that, slide the handle of the first skewer through bottom hole on the right-side plate. Pinch the end of the handle, then insert it into the slot to the upper left of the hole.
Insert the pointed end of the same skewer into the bottom hole of the left-side plate. Then assemble two more skewers in the next set of holes above the lowest skewer on both sides.
Finish assembling the top three skewers in the same manner.
If you are still experiencing issues with the fit of your Rotisserie Skewer Set, please contact customer support.
Yes, only a Weber rotisserie unit is required for use. You do not need the WEBER CRAFTED cooking grates or frame kit to use the Rotisserie Skewer Set.
Yes, all six skewers need to be in place when cooking with the Rotisserie Skewer Set.
Do all of my skewers need to have food on them while cooking?
No, you do not need to have food on every skewer while cooking. Though, to maintain stability, always have food loaded on skewers on opposing sides
Not to worry, with usage, the color of the stainless-steel surface will begin to change. This is completely normal and will not change the cooking results.