Weber® Baby Q Premium (Q1200) Gas Barbecue (LPG)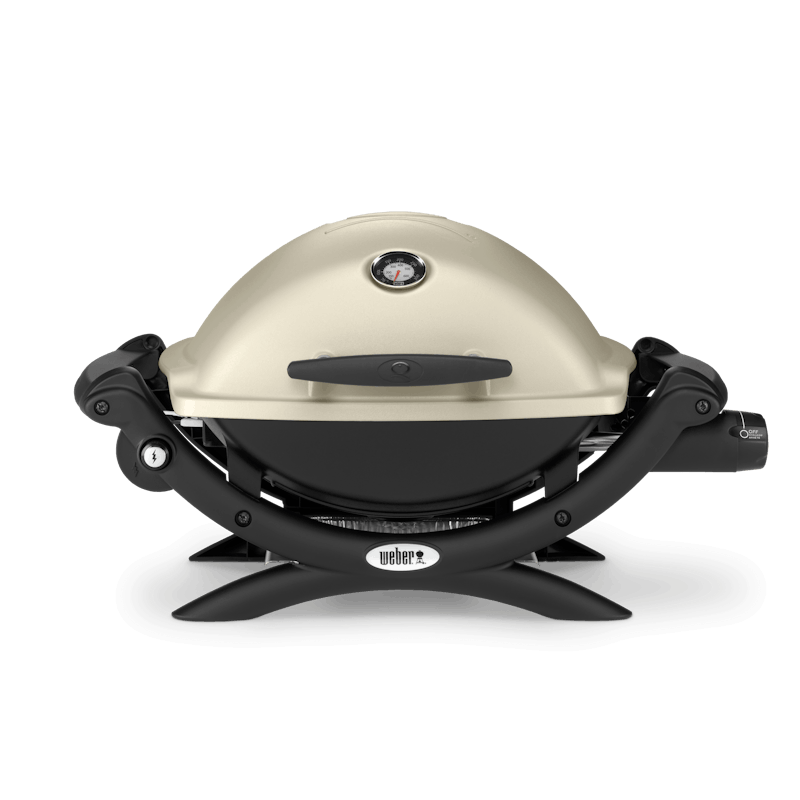 It's not until you see a Baby Q (Q1200) Premium roasting a whole chicken dinner outside a caravan that you know why the 'baby' Q is really the ideal travelling and camping barbecue. At home, out in the bush or down at the beach, the Baby Q gives you total flexibility.
Complete the Set


Weber Baby Q Roasting Pack


Carousel containing list of product recommendations. Please use left and arrows to navigate.
Weber® Baby Q Premium (Q1200) Gas Barbecue (LPG)
Main burners

9 MJ (8,500 BTU)

Dimensions - Lid Open (centimetres)

62cm H x 69cm W x 52cm D

Dimensions - Lid Closed (centimetres)

39cm H x 69cm W x 42cm D
Primary cooking area (centimetres)

1200 cm² (43cm X 32cm)

Stainless steel burners

1

Fuel type

Liquid Petroleum Gas (refillable cylinder sold separately)
View All Specifications
Warranty Information
Frequently Compared

Weber® Baby Q Premium (Q1200) Gas Barbecue (LPG)

Price:

Main burners:

9 MJ (8,500 BTU)

Dimensions - Lid Open (centimetres):

62cm H x 69cm W x 52cm D

Dimensions - Lid Closed (centimetres):

39cm H x 69cm W x 42cm D

Weber Traveler Portable Gas Barbecue

Price:

Main burners:

13.7 MJ (13,000 BTU)

Dimensions - Lid Open (centimetres):

127.00cm H x 111.00cm W x 66.00cm D

Dimensions - Lid Closed (centimetres):

94.00cm H x 111.00cm W x 58.50cm D

Weber® Q Premium (Q2200) Gas Barbecue (LPG)

Price:

Main burners:

12.7 MJ (12,000 BTU)

Dimensions - Lid Open and Tables Out (centimetres):

66.1cm H x 130.6cm W x 63.8cm D

Dimensions - Lid Closed and Tables Out (centimetres):

39.4cm H x 130.6cm W x 49.6cm D