Summit® E-660 Built-In Gas Barbecue (LPG)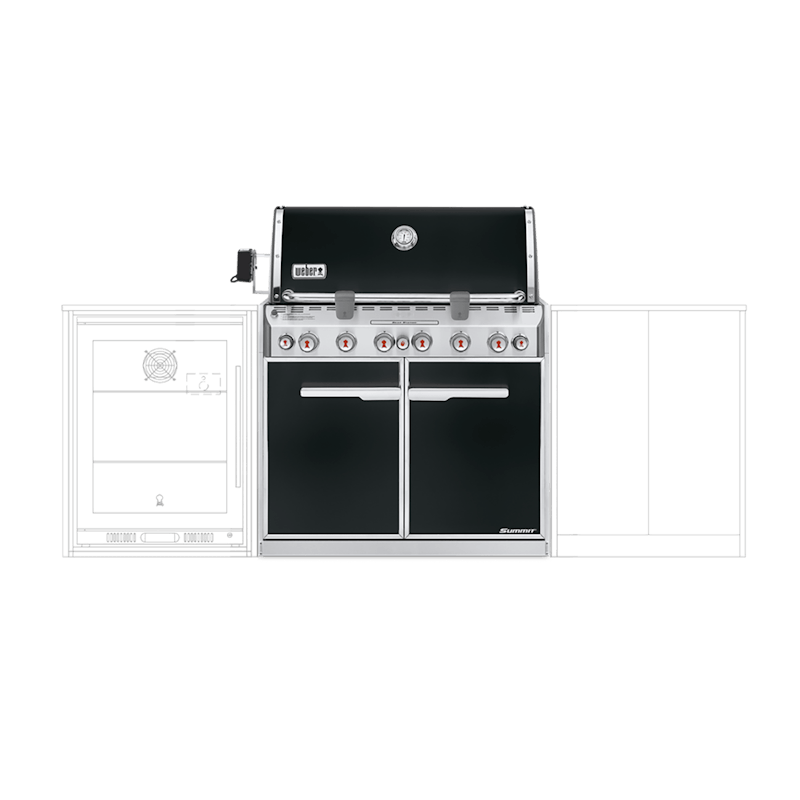 Become the envy of the entire neighbourhood and exceed their expectations. From burgers on the grill to crispy chicken on the rotisserie, or even adding a touch of smoke to your favourite dish. The six burner Summit E-660 Built In barbecue will redefine your perception of the classic barbecue.
Not available to order online.
For more information, please contact Customer Service at 1300 301 290.
Summit® E-660 Built-In Gas Barbecue (LPG)
Main burners

63.3 MJ (60,000 BTU)

Sear Station burner: kW

11.2 MJ (10,600 BTU)

Stainless steel smoker box and smoker burner: kW

7.2 MJ (6,800 BTU)
Rear-mounted, infrared rotisserie burner: kW

11.2 MJ (10,600 BTU)

Dimensions - Lid Open (centimetres)

147.4cm H x 106.7cm W x 78.8cm D

Dimensions - Lid Closed (centimetres)

128.3cm H x 106.7cm W x 78.8cm D
View All Specifications
Warranty Information
Frequently Compared

Summit® E-660 Built-In Gas Barbecue (LPG)

Price:

Main burners:

63.3 MJ (60,000 BTU)

Sear Station burner: kW:

11.2 MJ (10,600 BTU)

Stainless steel smoker box and smoker burner: kW:

7.2 MJ (6,800 BTU)

Rear-mounted, infrared rotisserie burner: kW:

11.2 MJ (10,600 BTU)

Summit® S-660 Built-In Gas Barbecue (LPG)

Price:

Main burners:

63.3 MJ (60,000 BTU)

Sear Station burner: kW:

11.2 MJ (10,600 BTU)

Stainless steel smoker box and smoker burner: kW:

7.2 MJ (6,800 BTU)

Rear-mounted, infrared rotisserie burner: kW:

11.2 MJ (10,600 BTU)

Summit® S-670 Gas Barbecue (Natural Gas)

Price:

Main burners:

63.3 MJ (60,000 BTU)

Sear Station burner: kW:

11.2 MJ (10,600 BTU)

Stainless steel smoker box and smoker burner: kW:

7.2 MJ (6,800 BTU)

Side burner: kW:

12.7 MJ (12,000 BTU)