Australia's and New Zealand's most trusted barbecue brand 2023
We are thrilled to have been voted as Australia's and New Zealand's most trusted barbecue brand in the 2023 Reader's Digest's Annual Trusted Brands Awards!
Proudly, Weber has taken the most trusted barbecue brand title over the past 10 consecutive years in Australia, and 6 consecutive years in New Zealand.

And just when we thought we couldn't be any more chuffed, in Australia, Weber leapt to the 2nd most trusted brand overall, just behind Dettol. We also made our debut in the top 20 in New Zealand.
We're honoured and humbled, and we'd like to raise our tongs to you, our customers, for making this possible.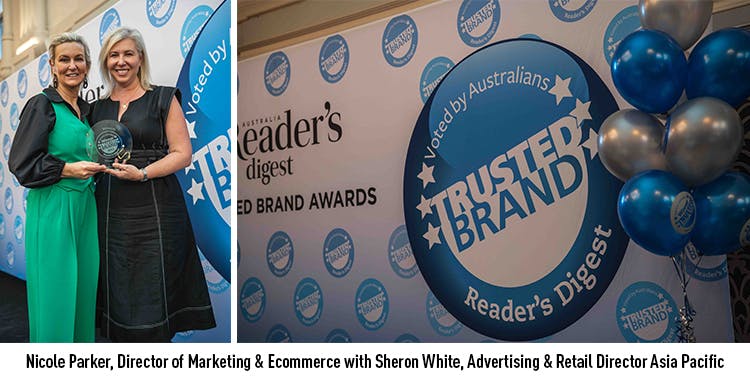 So, what makes a brand trustworthy? According to Reader's Digest, a trusted brand reassures consumers that they're making the right choice when selecting a product or service. While cost, quality and desirability are all important factors, it is vital for a brand to stay true to their brand promises and core principles.
Trust is central to everything we do here at Weber. From our industry leading customer service, exceptional warranty promise, and best-in-class retail experiences highlighted by our Weber Stores. Everything is centred around our customers and making sure they have positive interactions with our brand.
Reader's Digest's Australian Managing Editor, Zoe Meunier, highlighted our naming rights partnership with the Weber WBBL (Women's Big Bash League – Australia's domestic Twenty20 cricket competition for women) as a reflection on Weber's commitment to the community and breaking stereotypes associated with barbecuing.
"Weber's sponsorship of women's cricket has really cemented their standing in the community, and proves that they're a brand that values inclusivity," she says.
So, thanks again for your trust in us. If you'd like to get in touch, please visit our website, connect via our social channels or contact our customer service team. We'd love to hear from you.
How are the winners determined?
Reader's Digest commissioned leading research company Catalyst Research to survey a representative sample of the Australian and New Zealand populations. Thousands of adults were asked to complete an online questionnaire.

Catalyst Research then asked each participant to name the brands they trust the most.  This was an unprompted question to ensure the rating of top brands in each category, as selected by Australians and New Zealanders, are without prejudice.

You can find out more about the Reader's Digest Most Trusted Brands Awards for 2023 by visiting the home of trusted brands. So here's to you Australia, and thank you once again from all of us here at Weber!