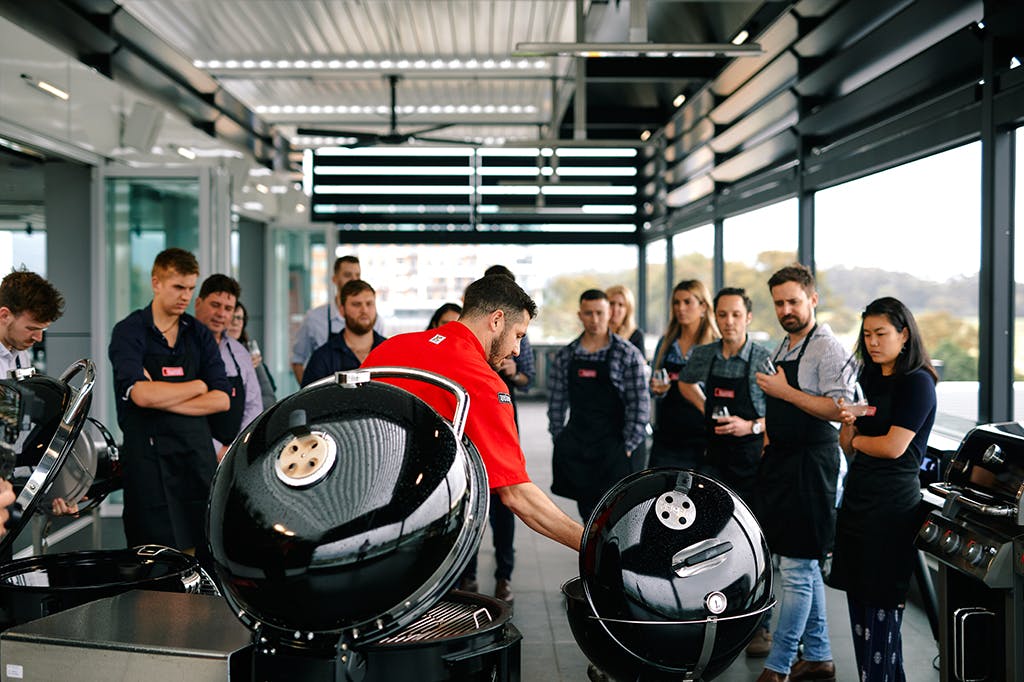 Suitable for 16 to 24 guests.
All our publicly ticketed barbecue experiences can be run for private or corporate groups.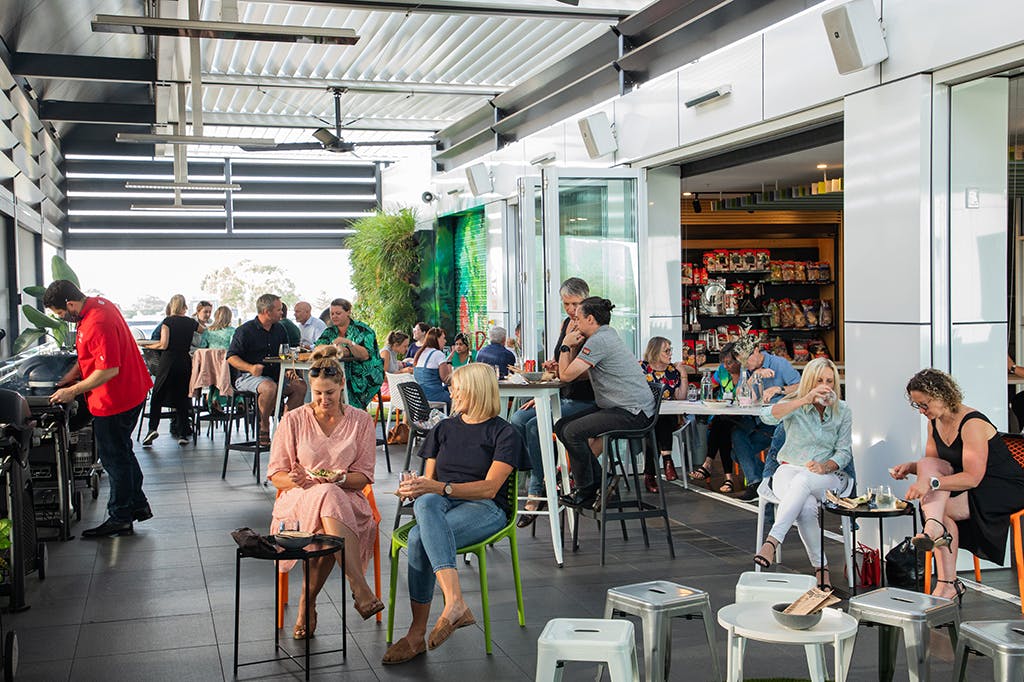 Suitable for 40 to 70 guests.
Enjoy some amazing barbecued grub and a few cold beverages. We can even organise an acoustic musician.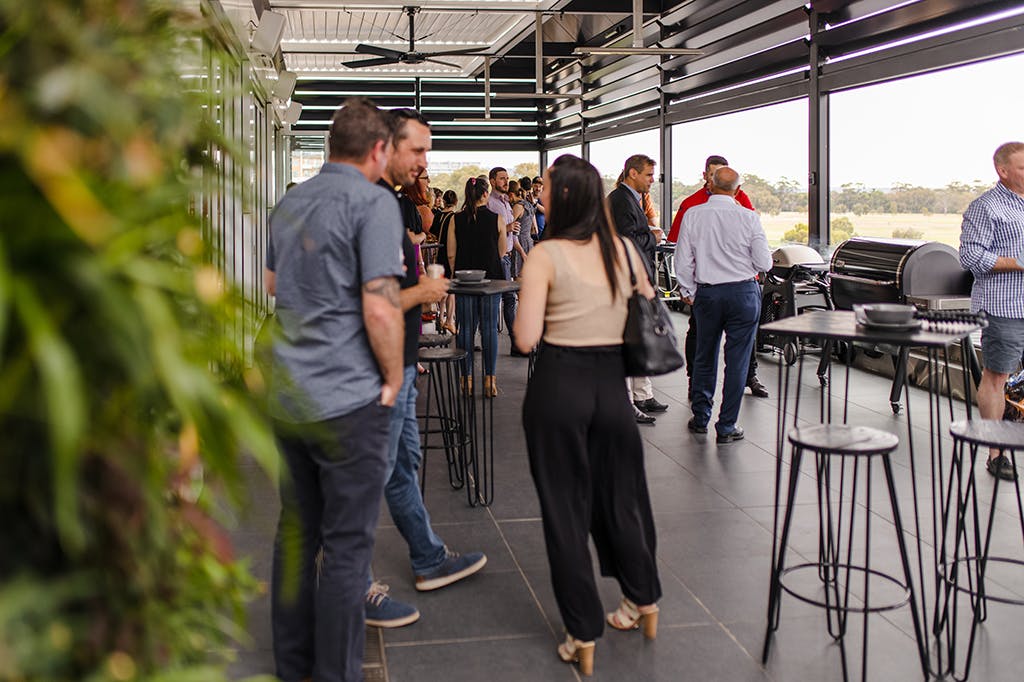 Suitable for 30 to 120 guests.
Enjoy the sights and smells of live barbecue catering your guests network, mingle and enjoy!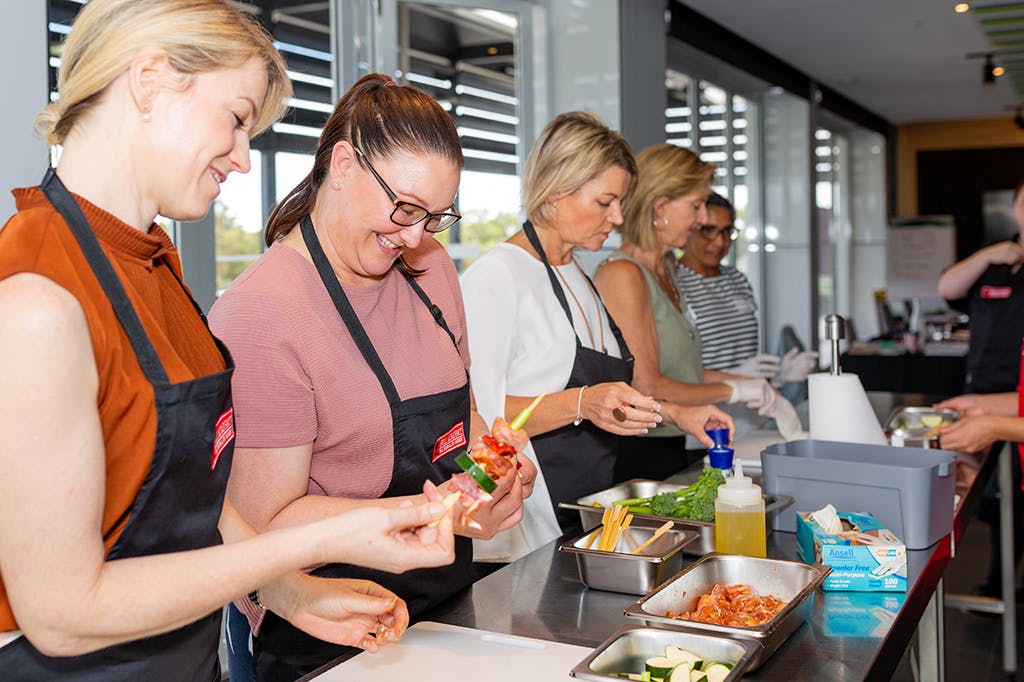 Light Hands-on-Tongs Experiences
Suitable for 16 to 30 guests.
Bring something "grill skills" to your next small event and keep your guests entertained and engaged.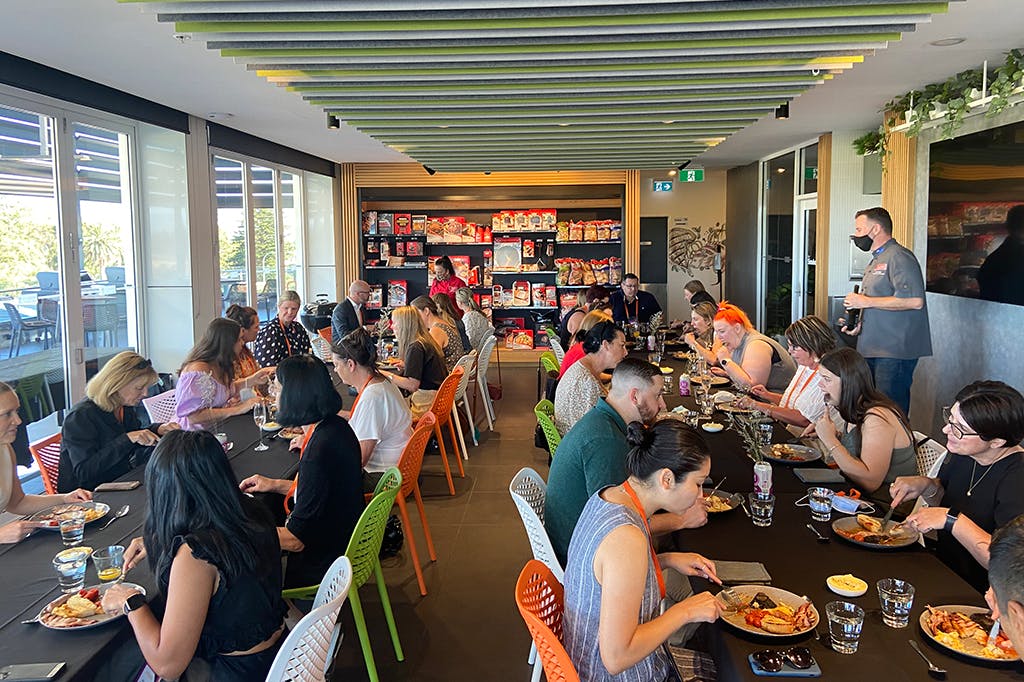 Suitable for 20 to 60 guests.
Enjoy a canape and welcome drink on the balcony, followed by a barbecued feast in our indoor space.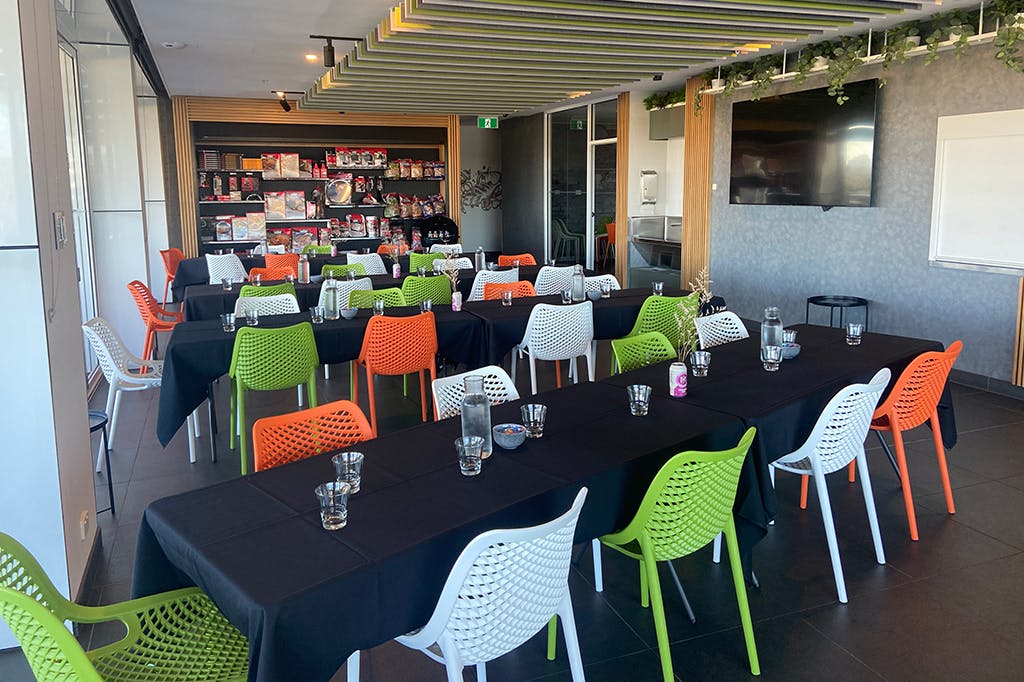 Suitable for 16 to 36 guests.
Fire up your next meeting, workshop or seminar with our range of delegate packages.