Smokey Mountain Cooker Smoker 37 cm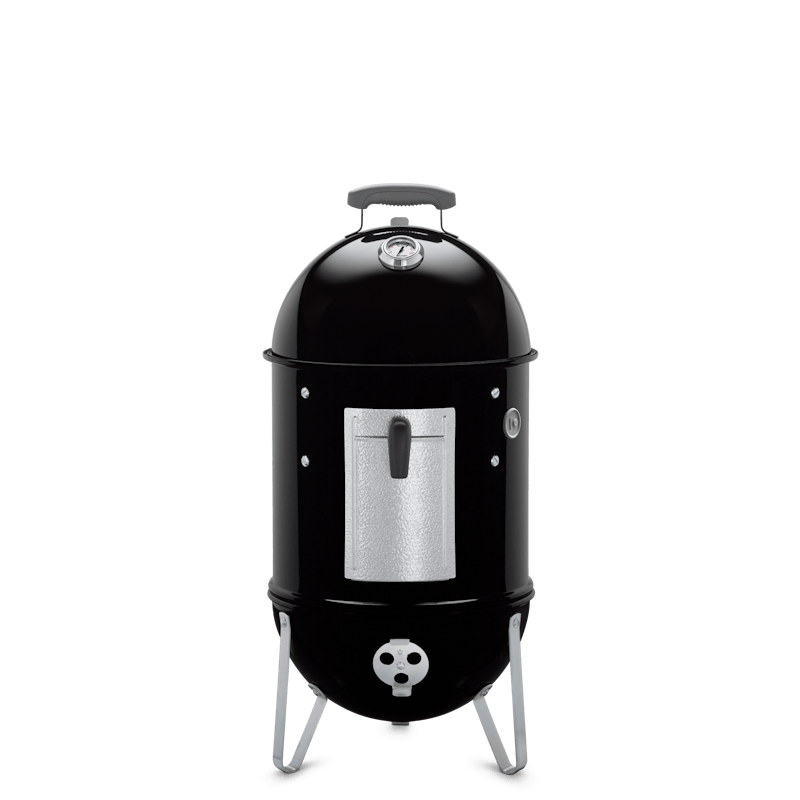 Take in the sweet smell of pulled pork smoking in your Smokey Mountain Cooker smoker. Or head to the lake and smoke salmon over charcoal mixed with apple wood chunks. Knowing that with every passing moment, you're one step closer to barbecue heaven.
Complete the Set

Rapidfire Chimney Starter
Carousel containing list of product recommendations. Please use left and arrows to navigate.
Smokey Mountain Cooker Smoker 37 cm
Free Shipping on Orders above S$ 1,000
Grills are delivered unassembled by appointment within 3-5 business days.
Optional assembly charges apply. Gas grills do not include LP gas regulators.
Details: SHIPMENT & RETURNS POLICY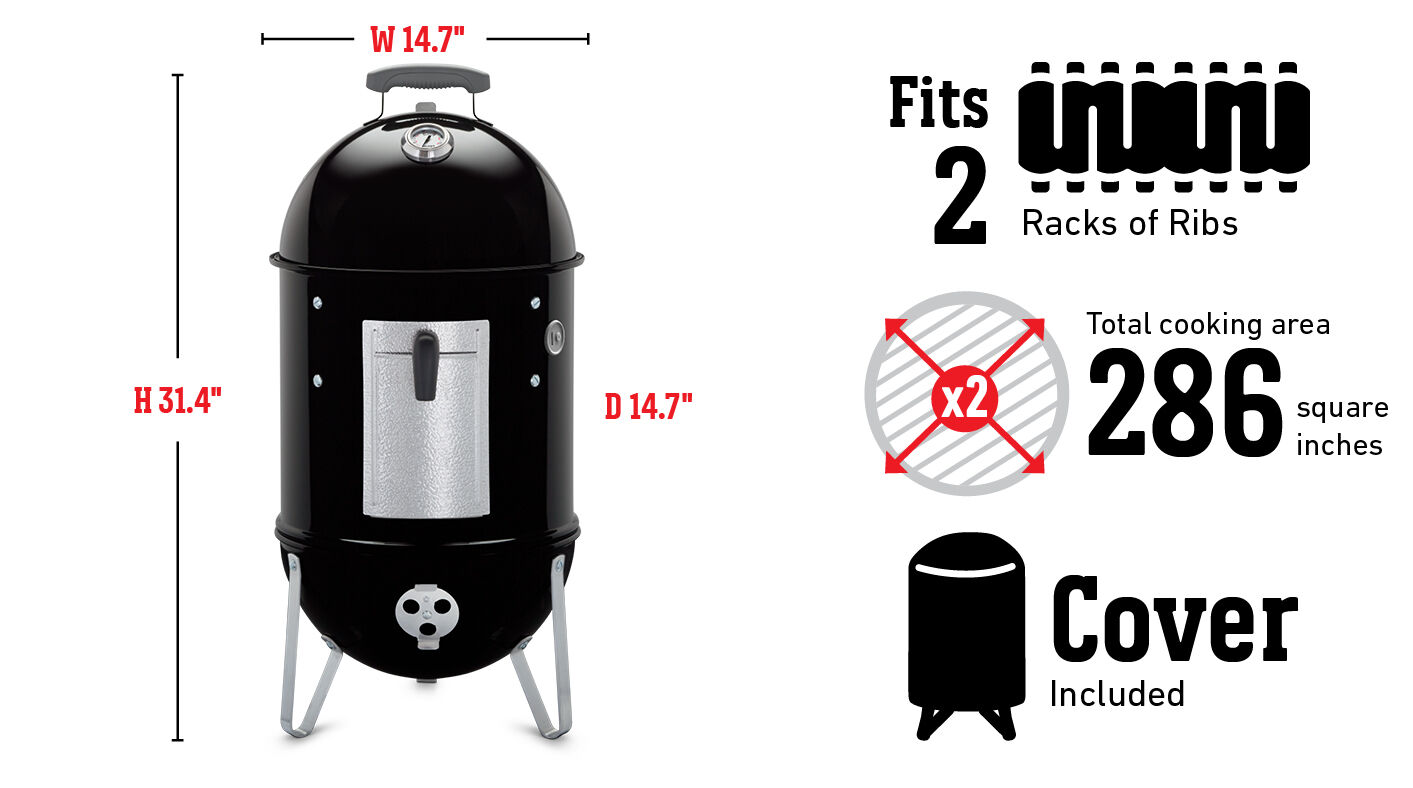 Dimensions - Lid Closed (centimeters)

79.8cm H x 37.4cm W x 37.4cm D

Diameter (centimeters)

37

Weight (kg)

13.653
Fuel type

Charcoal

Glass-reinforced nylon handles

1

Cooking grate type

Plated steel cooking grates
View All Specifications
Warranty information
Frequently Compared

Smokey Mountain Cooker Smoker 37 cm

Price:

Dimensions - Lid Closed (centimeters):

79.8cm H x 37.4cm W x 37.4cm D

Diameter (centimeters):

37

Weight (kg):

13.653

Fuel type:

Charcoal

Smokey Mountain Cooker Smoker 47 cm

Price:

Dimensions - Lid Closed (centimeters):

104.2cm H x 48.3cm W x 53.4cm D

Diameter (centimeters):

47

Weight (kg):

23.58

Fuel type:

Charcoal

Smokey Mountain Cooker Smoker 57 cm

Price:

Dimensions - Lid Closed (centimeters):

123.2cm H x 58.5cm W x 61cm D

Diameter (centimeters):

57

Weight (kg):

35.38

Fuel type:

Charcoal