Stand with Side Table – Lumin Compact Electric Grill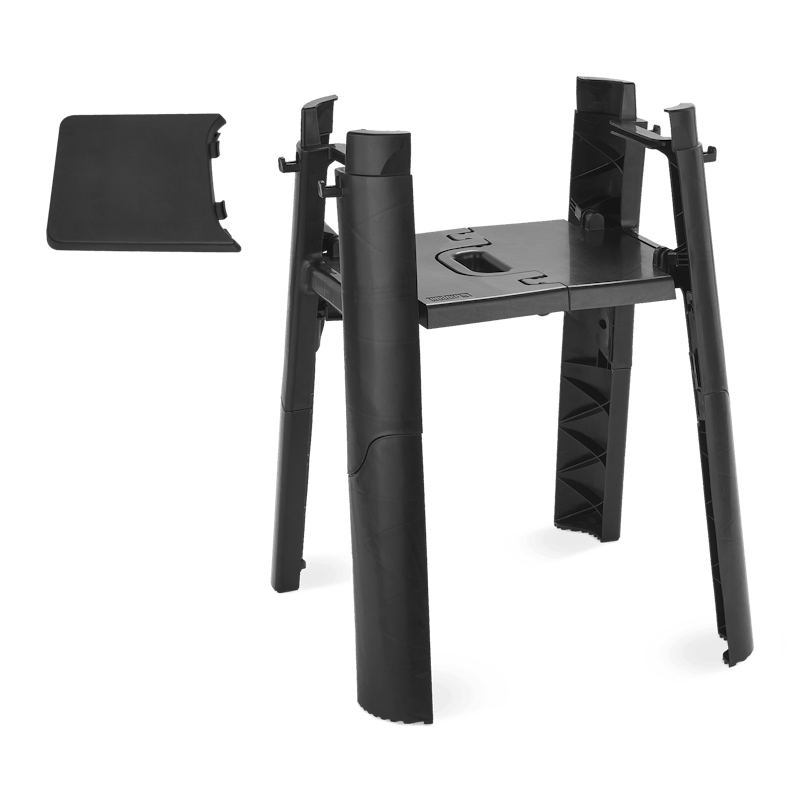 Make cooking on your Lumin* Compact electric grill more convenient with the Stand with Side Table. Its collapsible design makes for easy setup, breakdown and storage in a closet or garage. You'll especially enjoy space to prep and serve on the side table, and built-in hooks to keep your grilling tools handy. Whatever you're cooking up, this Stand with Side Table is essential for balcony and patio grilling. *LUMIN is a trademark of Weber-Stephen Products LLC and is the subject of pending registrations or applications in the United States and other countries.
• Easily set up and store thanks to a collapsible design
• Get quick access to grilling tools with built-in hooks
• Use the side table to prep, serve and keep seasonings close by
• Maintain color and longevity with durable, fade-resistant material
Stand with Side Table – Lumin Compact Electric Grill
Free Shipping on Orders above S$ 1,000
Grills are delivered unassembled by appointment within 3-5 business days.
Optional assembly charges apply. Gas grills do not include LP gas regulators.
Details: SHIPMENT & RETURNS POLICY
Frequently Asked Questions
Once the stand is assembled you will position the grill feet into the edges of the stand and set in place.​
Lumin Stand: 23.0in Deep X 11.0in Wide X 32.0in tall
Lumin Compact Stand : 22.0in Deep X 11.0in Wide X 30.0in Tall​
Yes! You can use bonnet style cover with the stand.