There's nothing complicated about lighting a gas barbecue. However, gas barbecue operation does vary, so be sure to consult the owner's manual that came with your barbecue.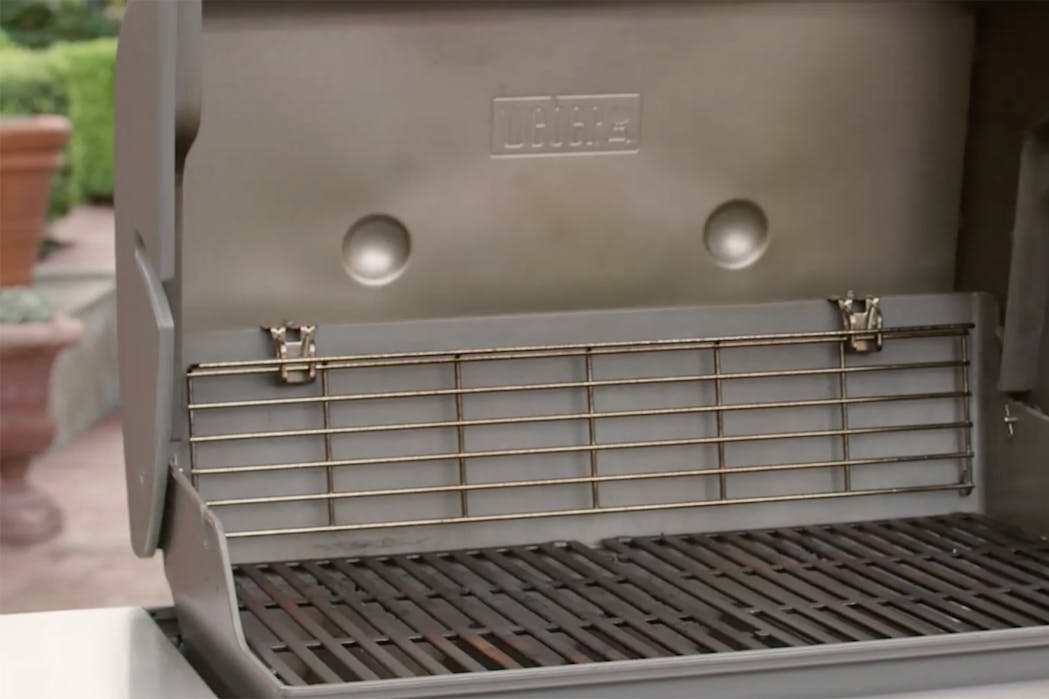 To light a Weber® gas barbecue, first open the lid so unlit gas fumes don't collect in the cook box.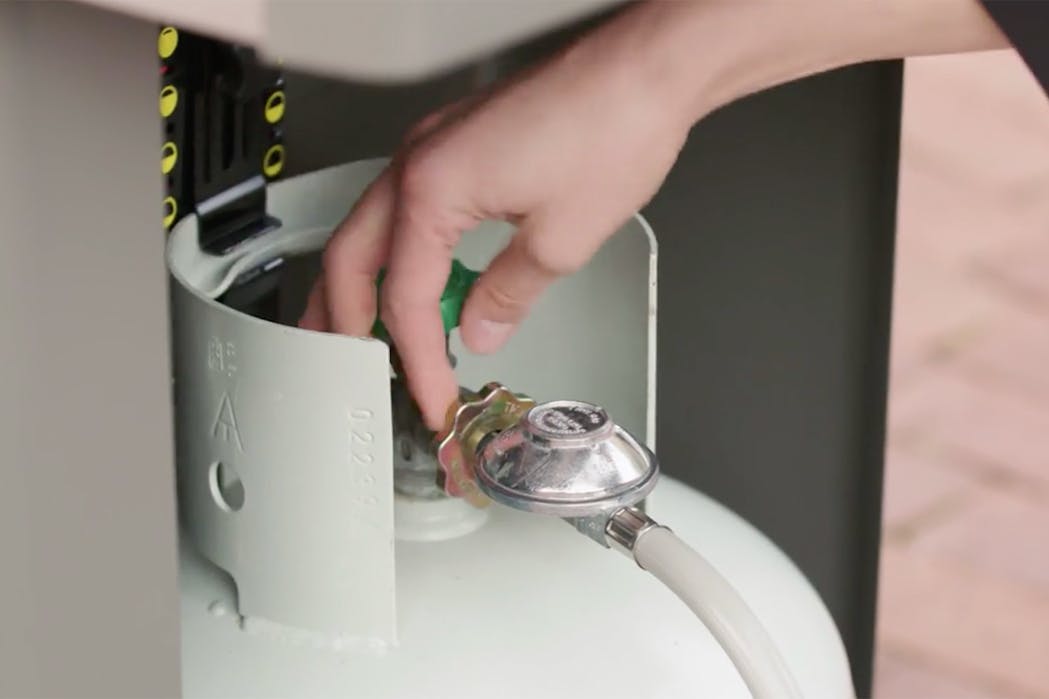 Next, slowly open the valve on your gas bottle (or natural gas line) by giving it a couple quarter turns and wait a minute for the gas to travel through the gas line.
Note: There is no need to keep turning the valve on your gas bottle all the way open. In the case of an emergency it is much quicker to turn the gas bottle off if it is only open as required.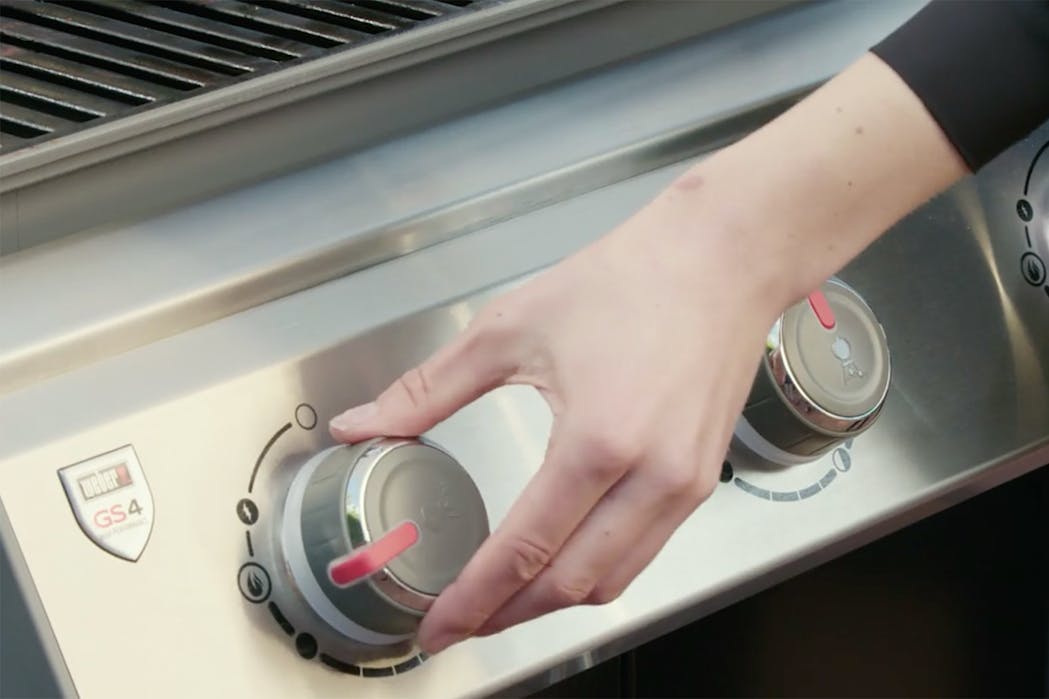 Then turn on the burners, igniting as you go, setting them all to high or as suggested in the cooking method.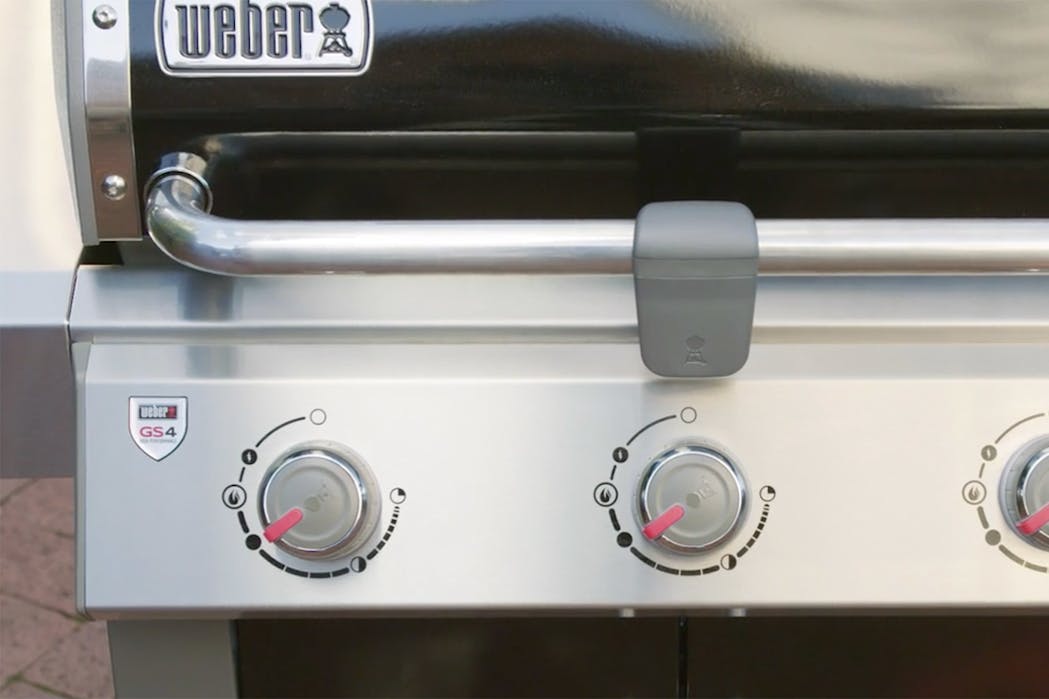 Close the lid and preheat the barbecue for 10 to 15 minutes.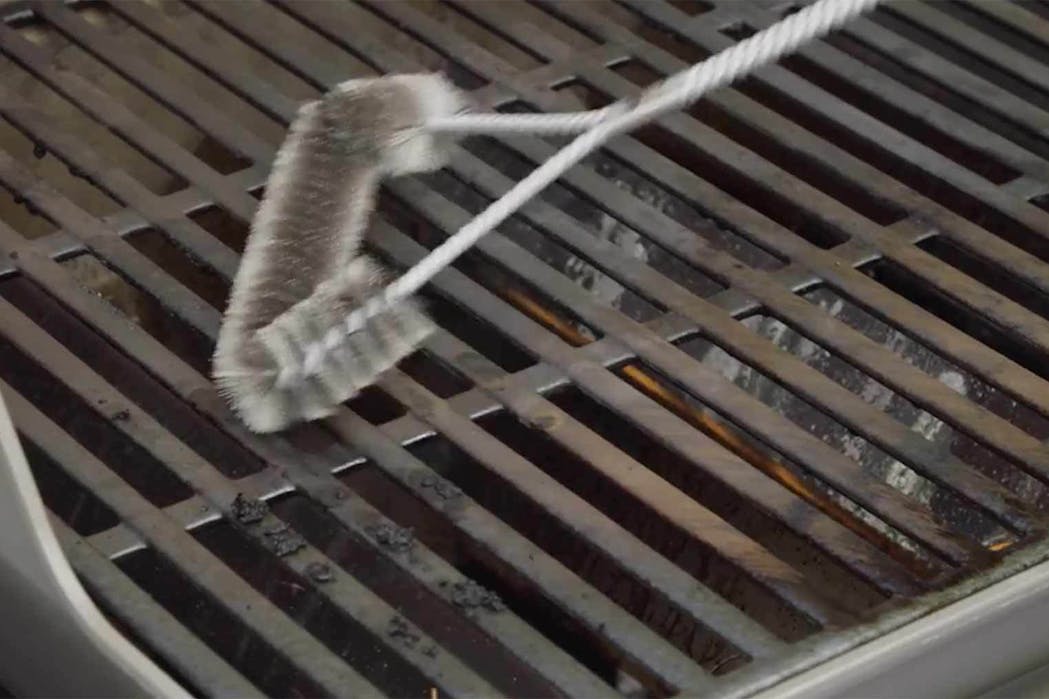 Once the barbecue has preheated, use a long-handled grill brush to clean the cooking grills. Then adjust the burners to the suggested method and temperature in the recipe.