Weber & Everyday Gourmet – With Justine Schofield
from Everyday Gourmet to you
Two recipe sensations for the Weber Q
At Weber, we love working with good people, especially when it involves good food. That's why we chose to partner with Justine Schofield and her Everyday Gourmet cooking show. Demonstrating just how versatile your Weber Q barbecue can be, and its ease of use in your everyday life. Not to mention, who doesn't love a competition? But we'll come back to that shortly.
Over six episodes, Justine brings you three incredibly tasty, yet simple dishes, that you can cook on your own Weber Q barbecue. What's better is that it doesn't matter if you're a first timer or a barbecue master, Justine's recipes are delicious tummy warmers that you and the whole family can enjoy.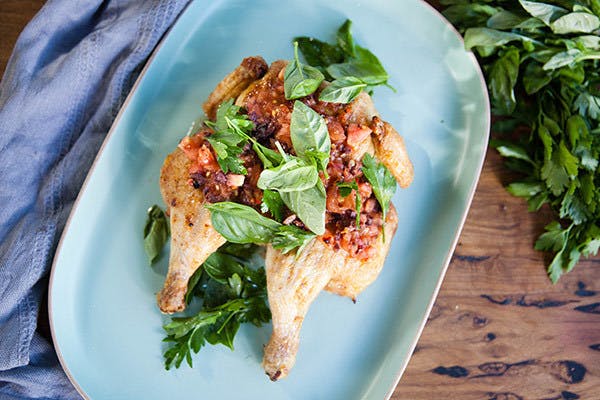 Butterflied Roast Chicken with Smoked Tomato Salsa
Follow this link for the full recipe Butterflied Roast Chicken with Smoked Tomato Salsa

Did we mention a competition? That's right! In each of the first episodes a code word could be found to go in the draw to win your very own Weber Titanium LPG Premium Q (Q2200) valued at $439rrp*. Entries have now closed, and a winner has been chosen!
We would now like to congratulate, Rowan Barber! Rowan has just won themselves a brand-new Weber Titanium LPG Premium Q (Q2200). Rowan, we'll be in touch to organise the delivery of your new barbecue.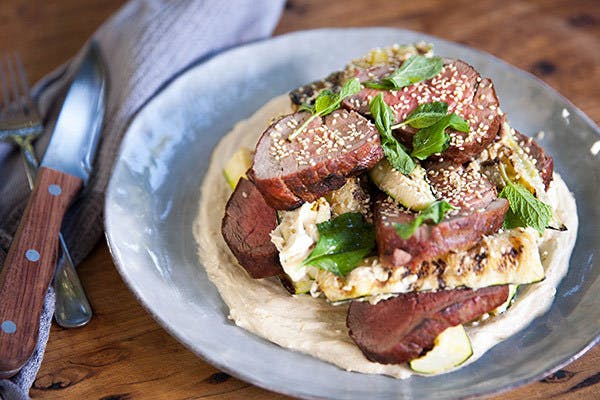 Fillet of Beef and Zucchini Salad
We would like to thank everyone who submitted your entries, there were so many! Remember, there are three more episodes to catch airing over the coming weeks, and being featured on our Facebook and social media pages. So, if you're looking for some more fantastic recipes to try on your Weber Q, tune in or catch them online!