We're very proud to announce Australia's own Laura Romeo has recently received her accreditation as a Weber Grill Master, the pinnacle of accolades that Weber can bestow. This is an achievement which only a handful of people worldwide have reached and Laura is not only our first Grill Master for ANZ, but she is also our first Grill Master in the Southern Hemisphere.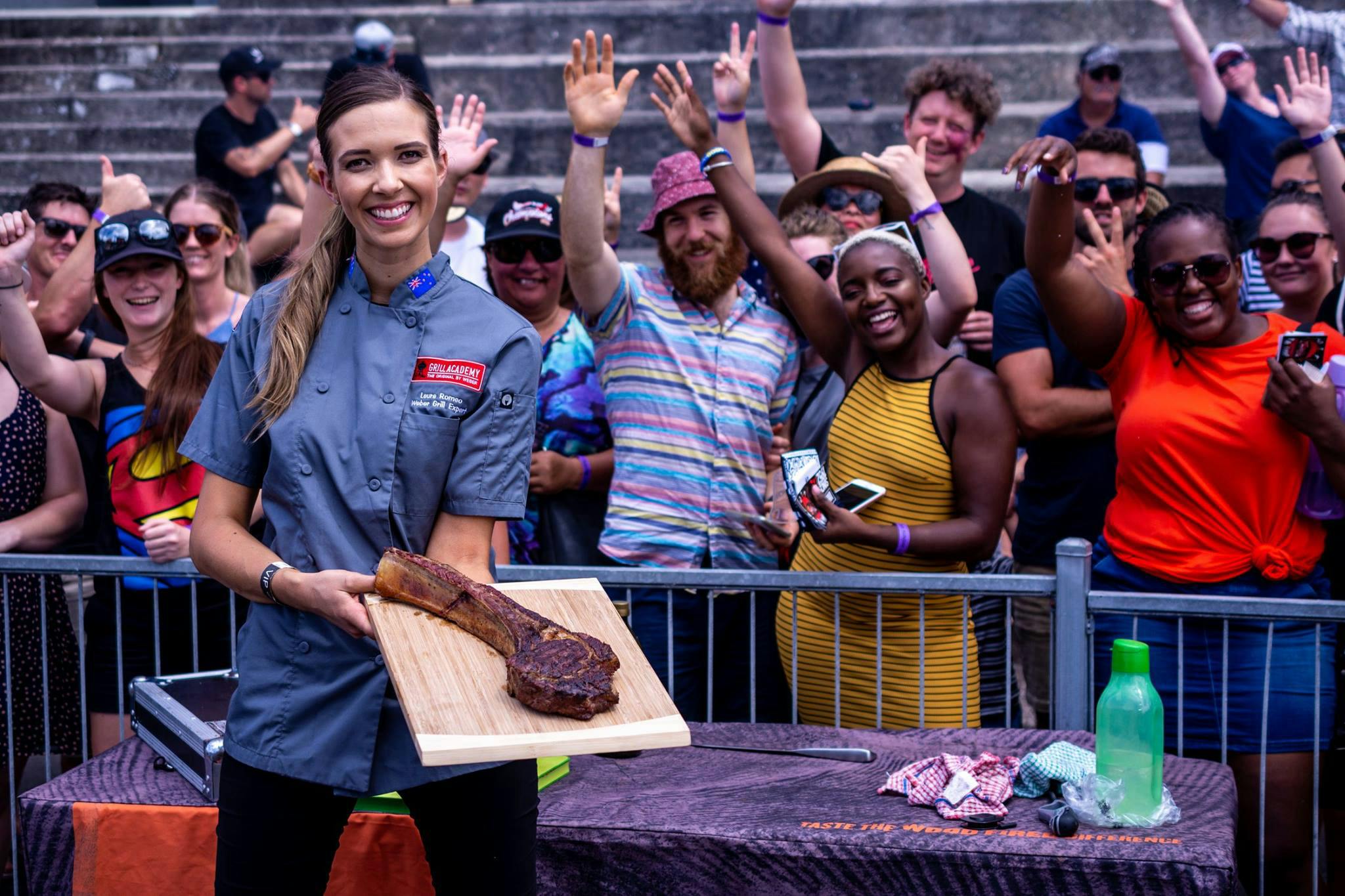 What is required to become a Weber Grill Master?
It takes over 1,000 recorded hours of barbecuing, plus the study of proteins, food science, media training, presenter training, food styling, photography, tv film experience and competition judging, to name a few.
On top of this, she actively develops all the recipes you know and love for our website, social platforms and mail list, (if you haven't seen some of these, this is your reminder to sign up!), helps develop and present instructional and cooking content; as well as participating on the pit master panel and presenting at the MeatStock festivals.
Mike McDonald, Managing Director for Weber ANZ, says "We are extremely proud of Laura's promotion to Grill Master ANZ, the first in our region. This achievement is testament to Laura's hard work and dedication over the past four years. Laura has dedicated an extraordinary amount of time to learn every facet about barbecuing to reach this career milestone and we couldn't be prouder for her."
We can't wait to see what you accomplish next - here's to you Laura!
Related Posts