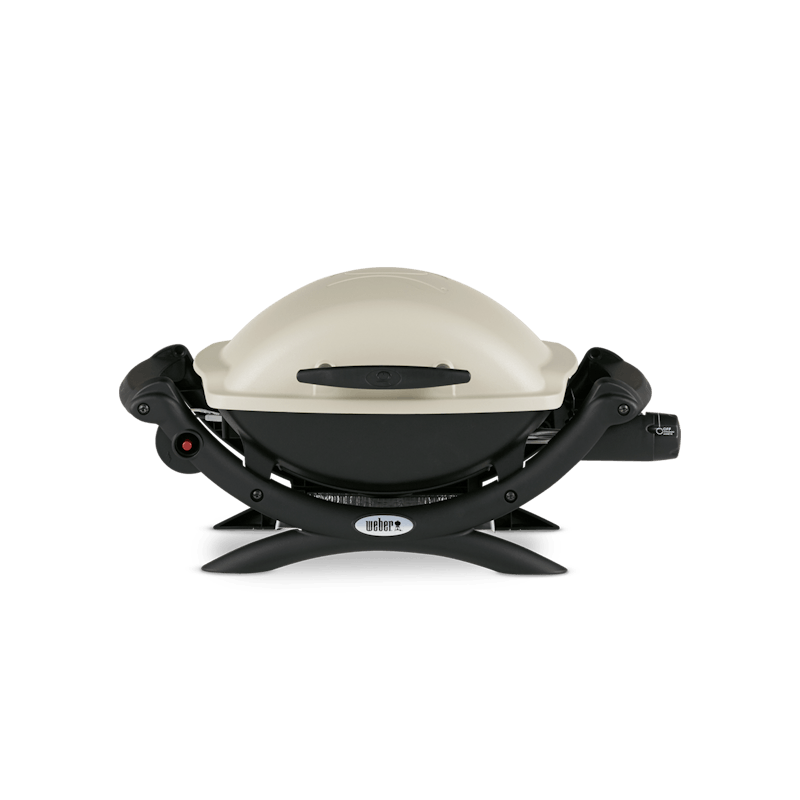 The sun is shining and the water glistening. Grab your Q 1000 portable gas grill, call your friends and hit the waves. Small enough to go wherever you go, with enough grilling space to whip up a quick meal back on land.
Complete the Set

Premium Grill Cover - Q 200/2000 series
Carousel containing list of product recommendations. Please use left and arrows to navigate.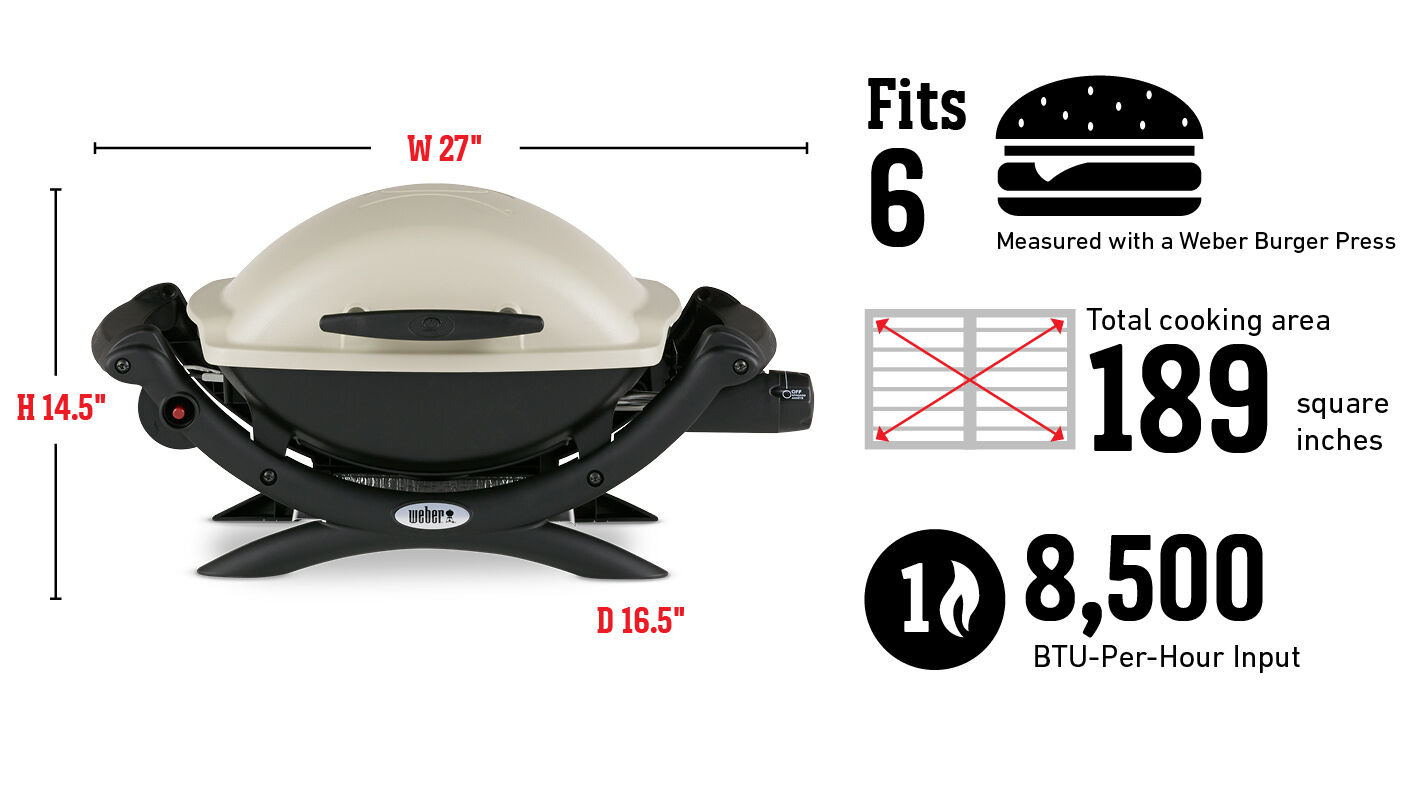 Main burners: BTU-per-hour input

8,500

Dimensions - Lid Open (inches)

23.5"H x 27"W x 20.5"D

Dimensions - Lid Closed (inches)

14.5"H x 27"W x 16.5"D
Primary cooking area (square inches)

189

Total cooking area (square inches)

189

Stainless steel burners

1
View All Specifications
Warranty Information
Frequently Compared

Weber® Q 1000 Gas Grill

Price:

Main burners: BTU-per-hour input:

8,500

Dimensions - Lid Open (inches):

23.5"H x 27"W x 20.5"D

Dimensions - Lid Closed (inches):

14.5"H x 27"W x 16.5"D

Primary cooking area (square inches):

189

Weber® Q 1200 Gas Grill

Price:

Main burners: BTU-per-hour input:

8,500

Dimensions - Lid Open and Tables Out (inches):

24.6"H x 40.9"W x 20.5"D

Dimensions - Lid Closed and Tables Out (inches):

15.5"H x 40.9"W x 16.5"D

Primary cooking area (square inches):

189

Weber® Q 1400 Electric Grill

Price:

Dimensions - Lid Open (inches):

23.5"H x 27"W x 20.5"D

Dimensions - Lid Closed (inches):

14.5"H x 27"W x 16.5"D

Primary cooking area (square inches):

189

Total cooking area (square inches):

189