Summit® S-660 Built-In Gas Grill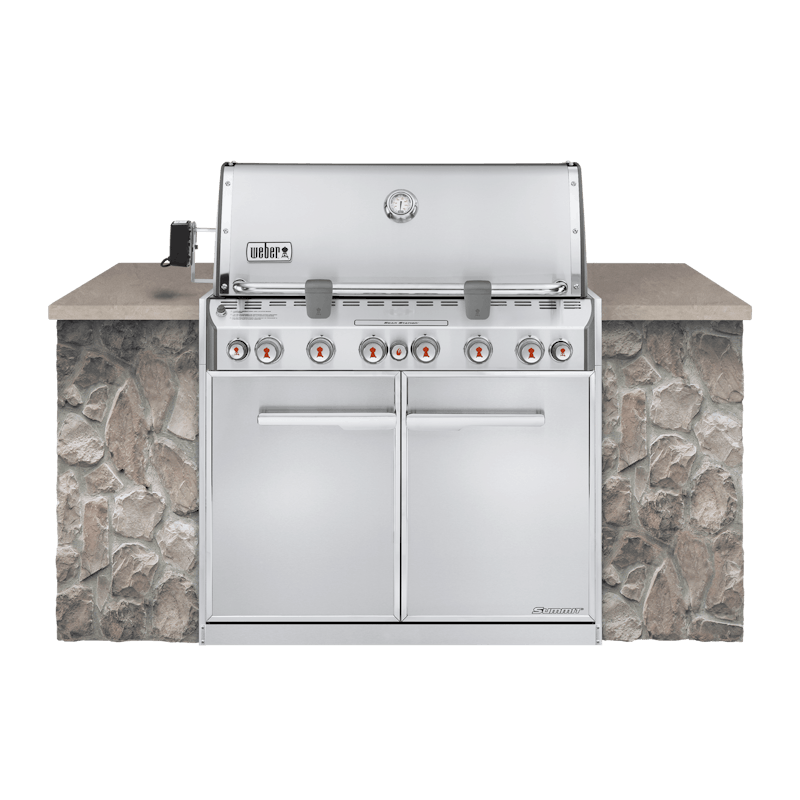 Nothing says sophistication quite like a stainless steel grill set into a beautiful stone island or creates a wow factor like a leg of lamb slow-roasting on a rotisserie. The Summit® S-660 built-in gas grill adds a touch of elegance and taste to your backyard paradise.
Island not included.
• 10 year warranty on all parts of the grill.
• Sear Station creates an intense heat zone to quickly add sear marks on meat.
• Grill rotisserie chicken with the unmistakable taste of barbecue.
• Add a touch of smoke by using the integrated smoke box.
Complete the Set


Weber Connect Smart Grilling Hub

Carousel containing list of product recommendations. Please use left and arrows to navigate.
Summit® S-660 Built-In Gas Grill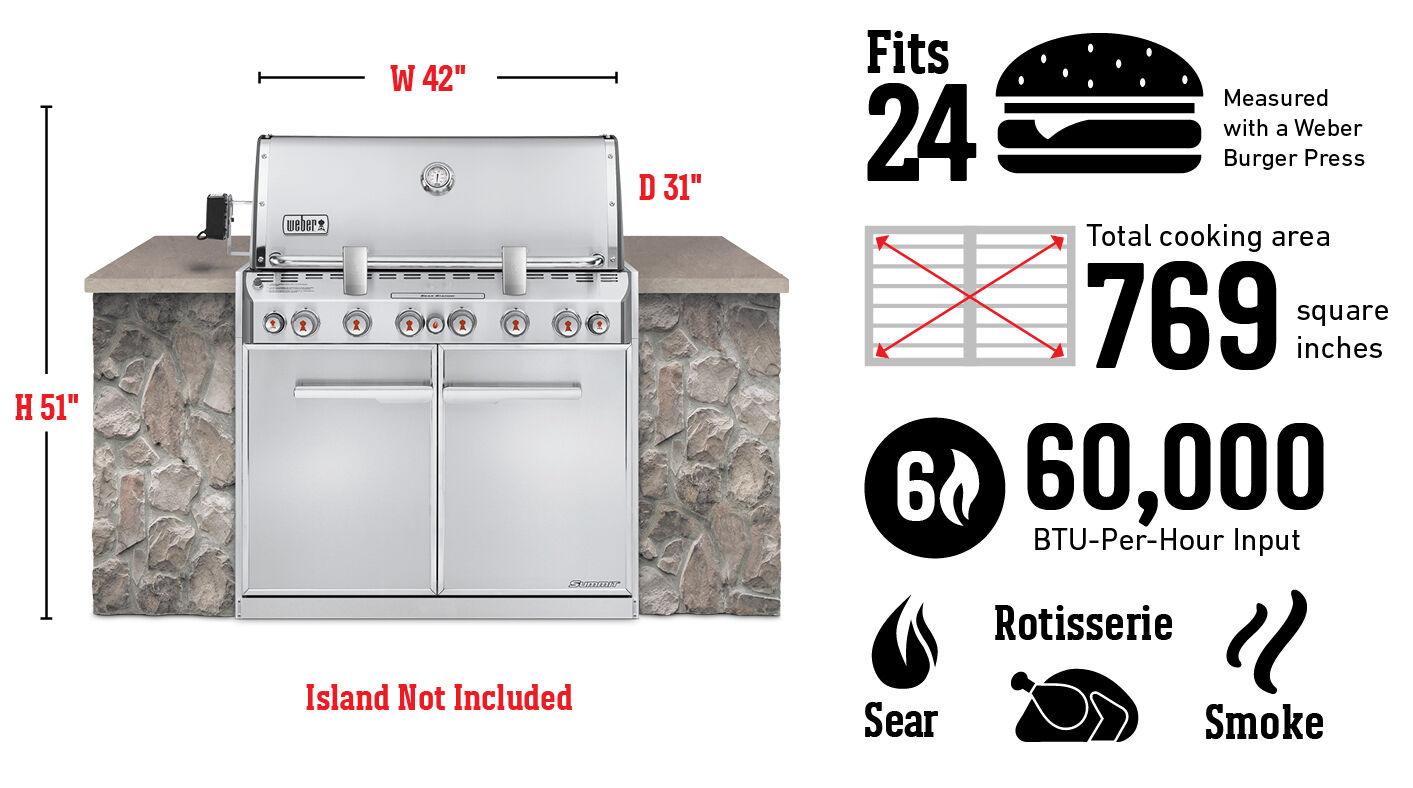 Main burners: BTU-per-hour input

60,000

Sear Station burner: BTU-per-hour input

10,600

Stainless steel smoker box and smoker burner: BTU-per-hour input

6,800
Rear-mounted, infrared rotisserie burner: BTU-per-hour input

10,600

Dimensions - Lid Open (inches)

58"H x 42"W x 31"D

Dimensions - Lid Closed (inches)

50.5"H x 42"W x 31"D
View All Specifications
Warranty Information
Frequently Compared

Summit® S-660 Built-In Gas Grill

Price:

Main burners: BTU-per-hour input:

60,000

Sear Station burner: BTU-per-hour input:

10,600

Stainless steel smoker box and smoker burner: BTU-per-hour input:

6,800

Rear-mounted, infrared rotisserie burner: BTU-per-hour input:

10,600

Summit® S-460 Built-In Gas Grill

Price:

Main burners: BTU-per-hour input:

48,800

Sear Station burner: BTU-per-hour input:

10,600

Stainless steel smoker box and smoker burner: BTU-per-hour input:

6,800

Rear-mounted, infrared rotisserie burner: BTU-per-hour input:

10,600

Summit® S-670 Gas Grill

Price:

Main burners: BTU-per-hour input:

60,000

Sear Station burner: BTU-per-hour input:

10,600

Stainless steel smoker box and smoker burner: BTU-per-hour input:

6,800

Side burner: BTU-per-hour:

12,000