Genesis II EX-315 Smart Grill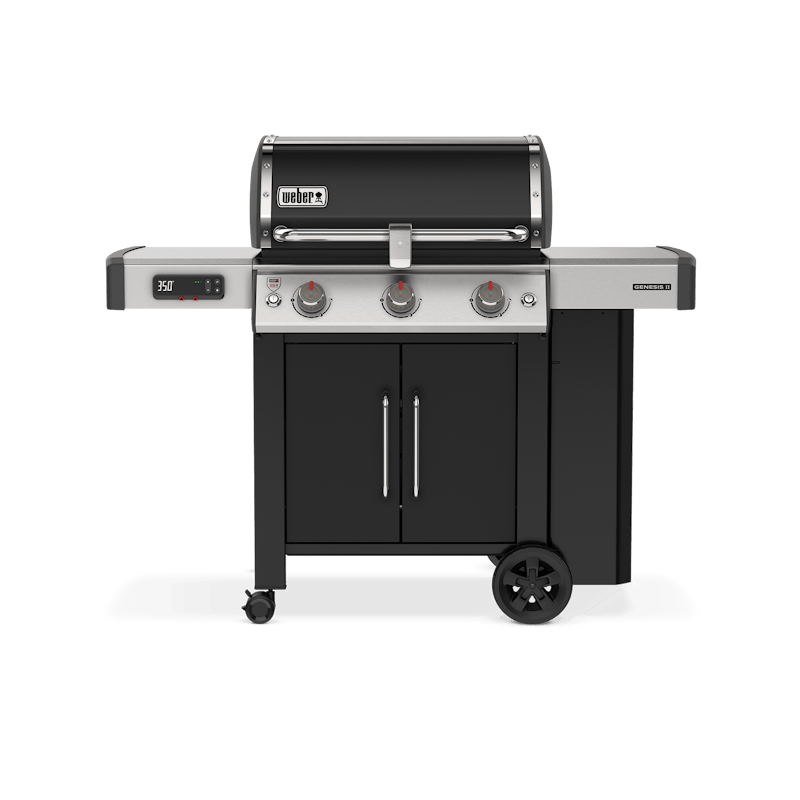 Availability:
Unavailable on weber.com
Take a drink & relax, knowing that you're connected to your Genesis, no matter where you are. Whether prepping side dishes in the kitchen, watching the game, or enjoying time with family, you can view everything your smart grill has to offer - such as cook time, most accurate food & grill temp, and fuel level directly at the grill and on your smart phone. Grill 5-star steak, and amazing food, for friends and family, every time.
• Integrated smart grilling technology guarantees perfectly grilled food
• Digital, real-time food temp & readiness countdowns on your phone and grill
• Receive alerts when food has reached your desired doneness
• Grill the perfect medium-rare steak, with real-time food monitoring
• Never over-cook or under cook-food with step-by-step grilling assistance
• Easily control your grill's temperature using the three main burner control knobs
Complete the Set

Precision 3-Piece Grill Set

Carousel containing list of product recommendations. Please use left and arrows to navigate.
Genesis II EX-315 Smart Grill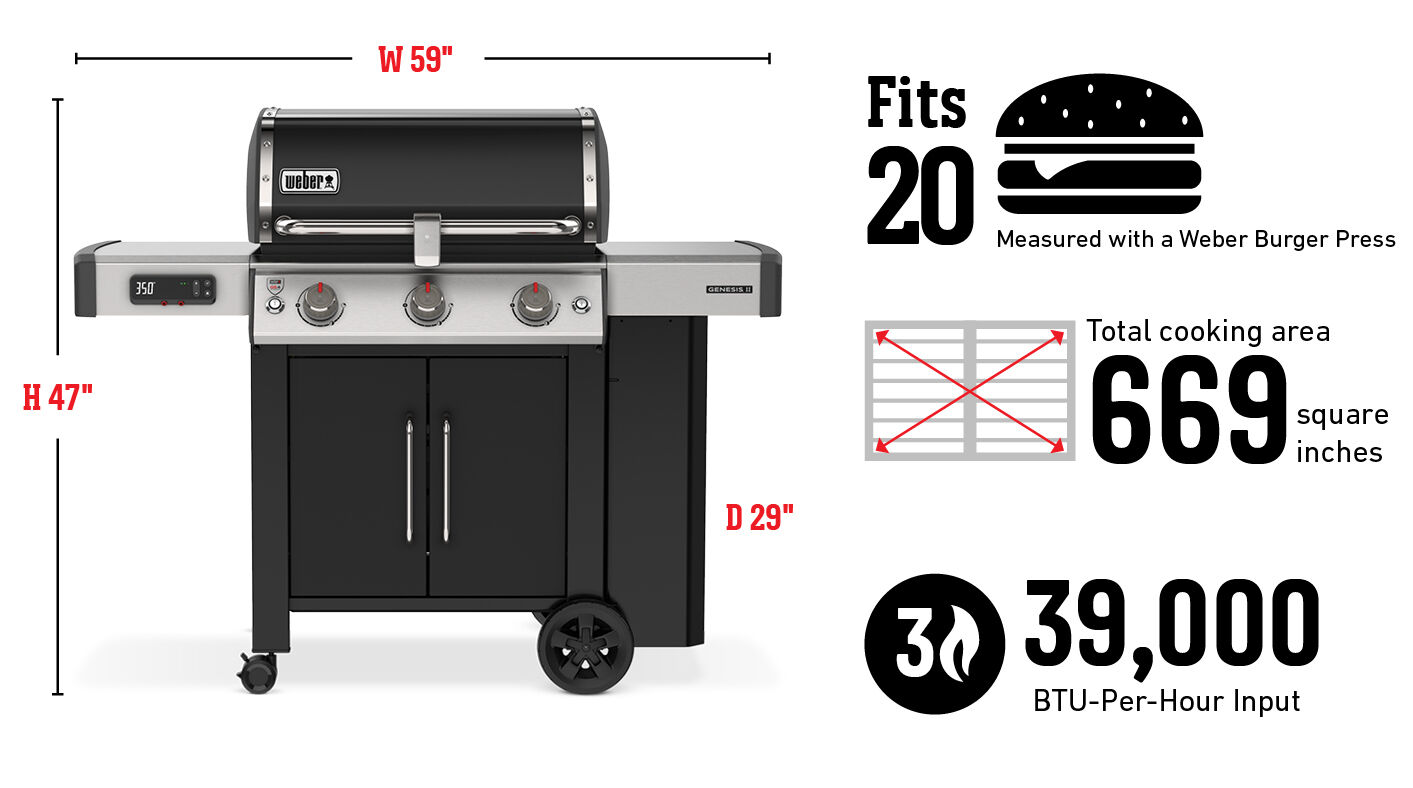 Main burners: BTU-per-hour input

39,000

Dimensions - Lid Open (inches)

62"H X 59"W X 31"D

Dimensions - Lid Closed (inches)

47"H X 59"W X 29"D
Primary cooking area (square inches)

513

Tuck-Away warming rack area (square inches)

156

Total cooking area (square inches)

669
View All Specifications
Frequently Compared

Genesis II EX-315 Smart Grill

Price:

Main burners: BTU-per-hour input:

39,000

Dimensions - Lid Open (inches):

62"H X 59"W X 31"D

Dimensions - Lid Closed (inches):

47"H X 59"W X 29"D

Primary cooking area (square inches):

513

Genesis II EX-335 Smart Grill

Price:

Main burners: BTU-per-hour input:

39,000

Sear Zone burner: BTU-per-hour input:

9,000

Side burner: BTU-per-hour:

12,000

Dimensions - Lid Open (inches):

62"H x 59"W x 31"D

null

Price:

Main burners: BTU-per-hour input:

39,000

Sear Zone burner: BTU-per-hour input:

9,000

Side burner: BTU-per-hour:

12,000

Dimensions - Lid Open (inches):

62"H x 59"W x 31"D