Baby Q Aluminium Foil Convection Trays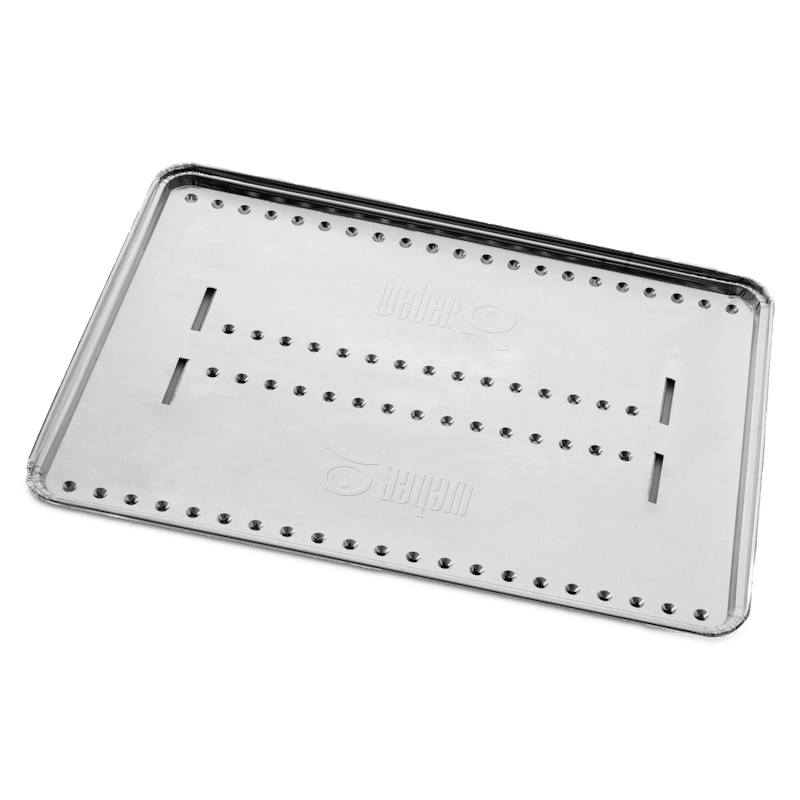 (Pack of 10) Designed for Q100 series prior to 2014
Together with the Weber Baby Q Trivet the convection tray transforms your Weber Baby Q from cooking in barbecue mode to oven mode in seconds. The disposable trays are engineered with vents designed to circulate the heat above, below and all around the food for perfectly even cooking.
Warning: Do not use Weber Q convection trays more than once when roasting meat (old fat can catch fire).
It's fine to reuse them for baking, cooking pizzas and desserts.
Baby Q Aluminium Foil Convection Trays
Quantity

10

Fits

Weber® 2013 Q 100 series gas barbecues prior to 2014
Keep Exploring
Grill Accessories