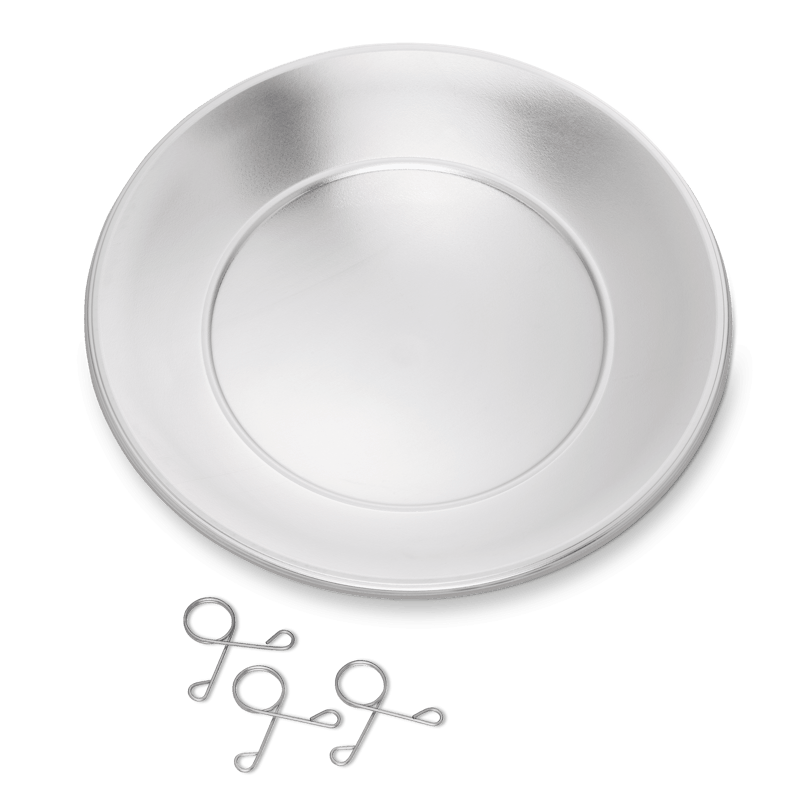 Designed for most 47cm Bar-B-Kettle, One-Touch, One-Touch Silver, and Original Kettle charcoal barbecues
Every aspect of barbecuing should be easy. From the moment the coals are lit, to cleaning up after the big meal. The One-Touch Silver Ash Catcher Kit includes a tray that clips under the bowl of your charcoal barbecue to catch ash, making cleanup easy and life that much simpler.
Kit includes an ash catcher and three ash catcher clips.
Before purchase, please double check the warranty information of your barbecue
here.
Please check the specifications and fits to ensure you are choosing the correct part for your barbecue.
Questions or Warranty Support? Our team of Weber experts are here to help: Phone
0800 493 237
or Contact Us
here.