Weber Connect – What's New?
If you're looking to try your hand at something new, things are heating up for all Weber Connect owners. We've just dropped a large content and UX update with some neat tweaks we think you'll all love; not to mention some incredibly tasty recipes you may just want to try your hand at.
Starting at the top, if you've been hanging out for some extra inspiration or simply another reason to fire up the barbecue, we've just given you NINETEEN new and delicious recipes to follow step-by-step, from start to finish.
Then we add a further THIRTY-NINE fruit and veggie cook programmes to the mix-you have more food options than you can poke some tongs at. Vegetarian? We've got you covered. Pescatarian, line right up.
With FIFTY-EIGHT brand new guided recipes and cook programmes for you to explore, in addition to the current suite available in Weber Connect, there's recipe and cook programmes for everyone and every meal.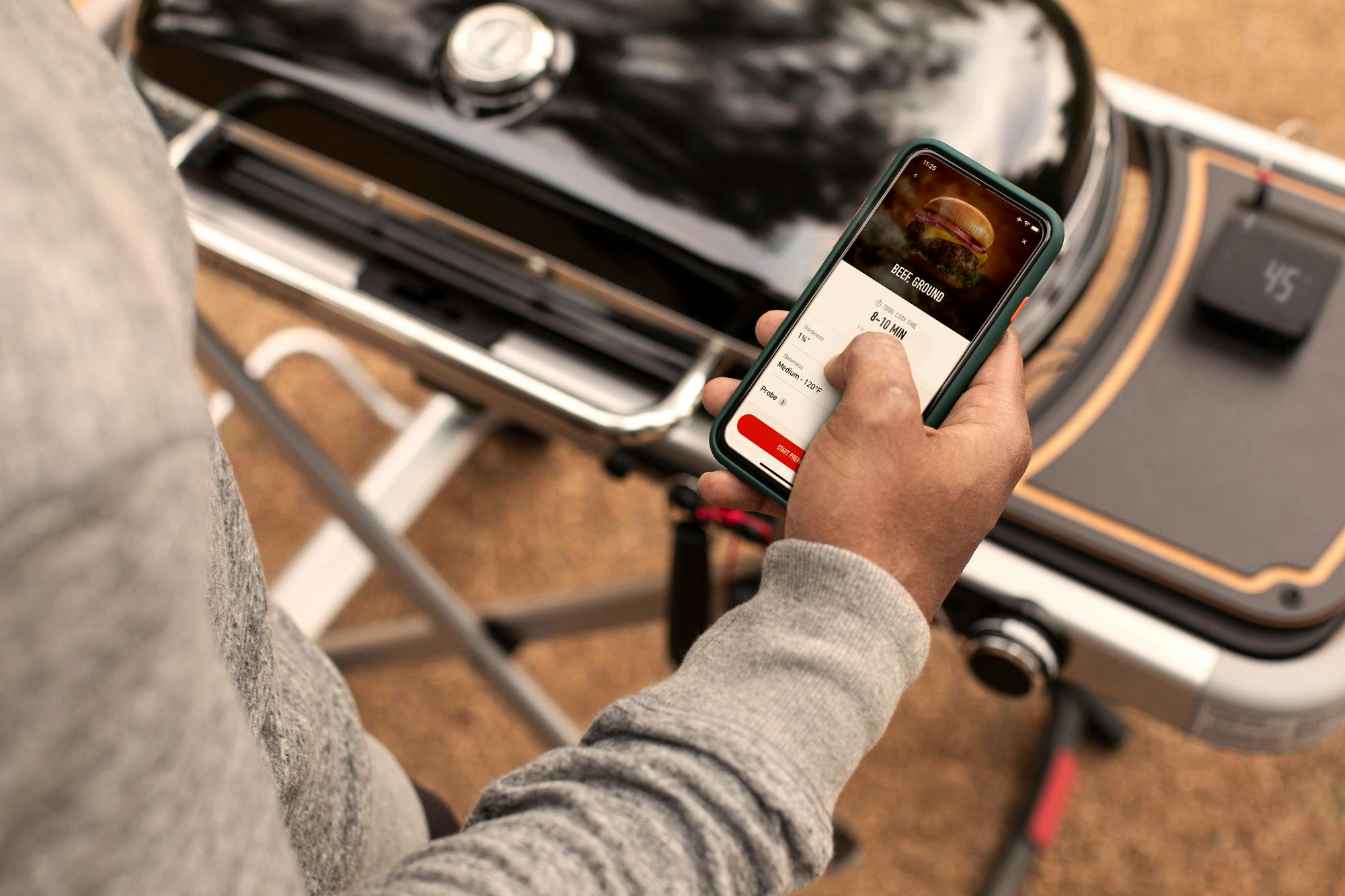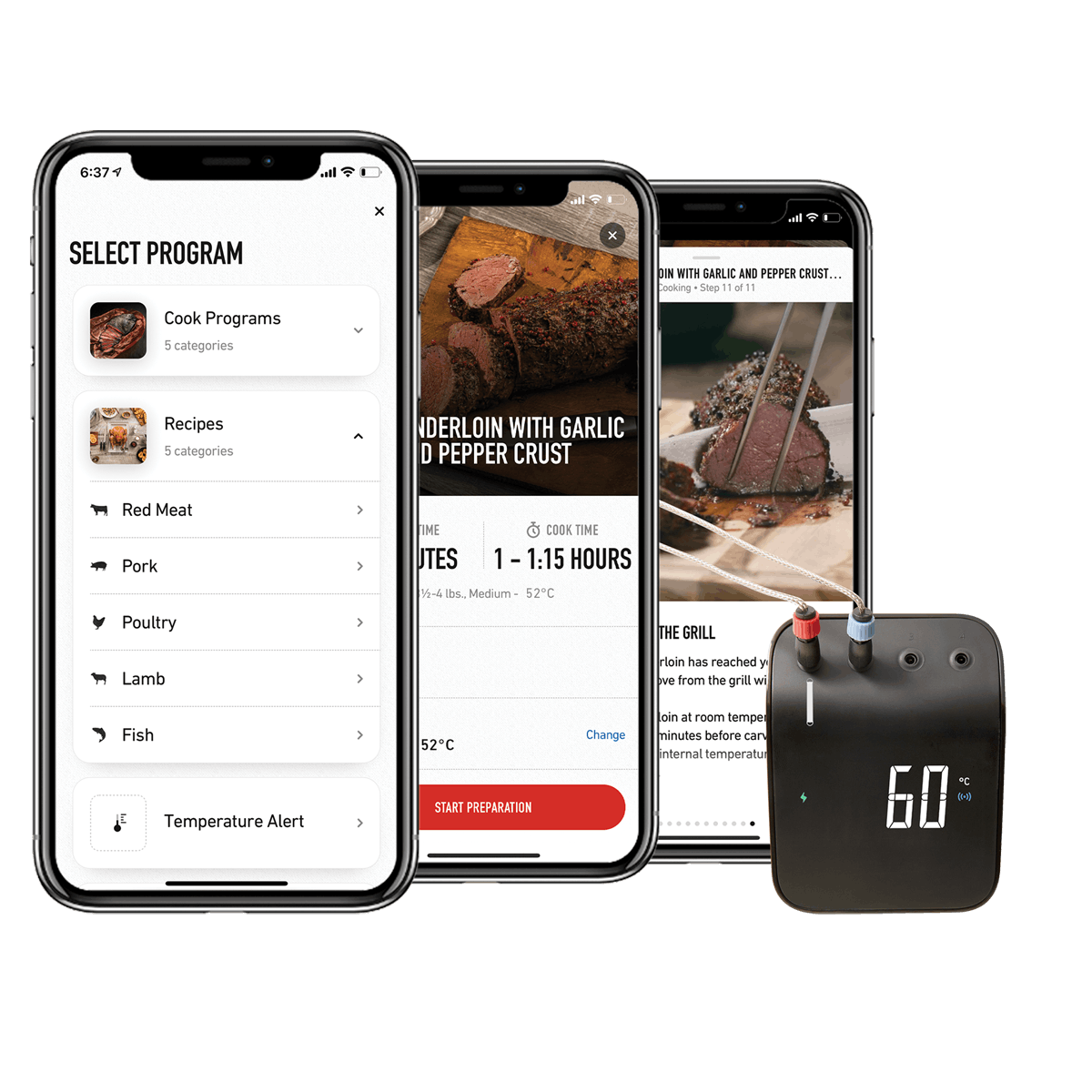 To make your cooking experience even smoother, we've updated the UX (User experience) so that you can easily navigate to and find the recipes and cook programmes you want to use. This has been achieved by creating a dedicated tab for recipe collections which you'll find here.
Simply click on the tab, then enjoy exploring and selecting the next delicious meal you'll get to create on the barbecue!
In addition to the dedicated recipes tab, there has been a raft of other updates to your in-app experience. These include low battery notifications for your Connect Hub and a resting timer for when you remove your food from the barbecue, as well as a suite of other small experience tweaks.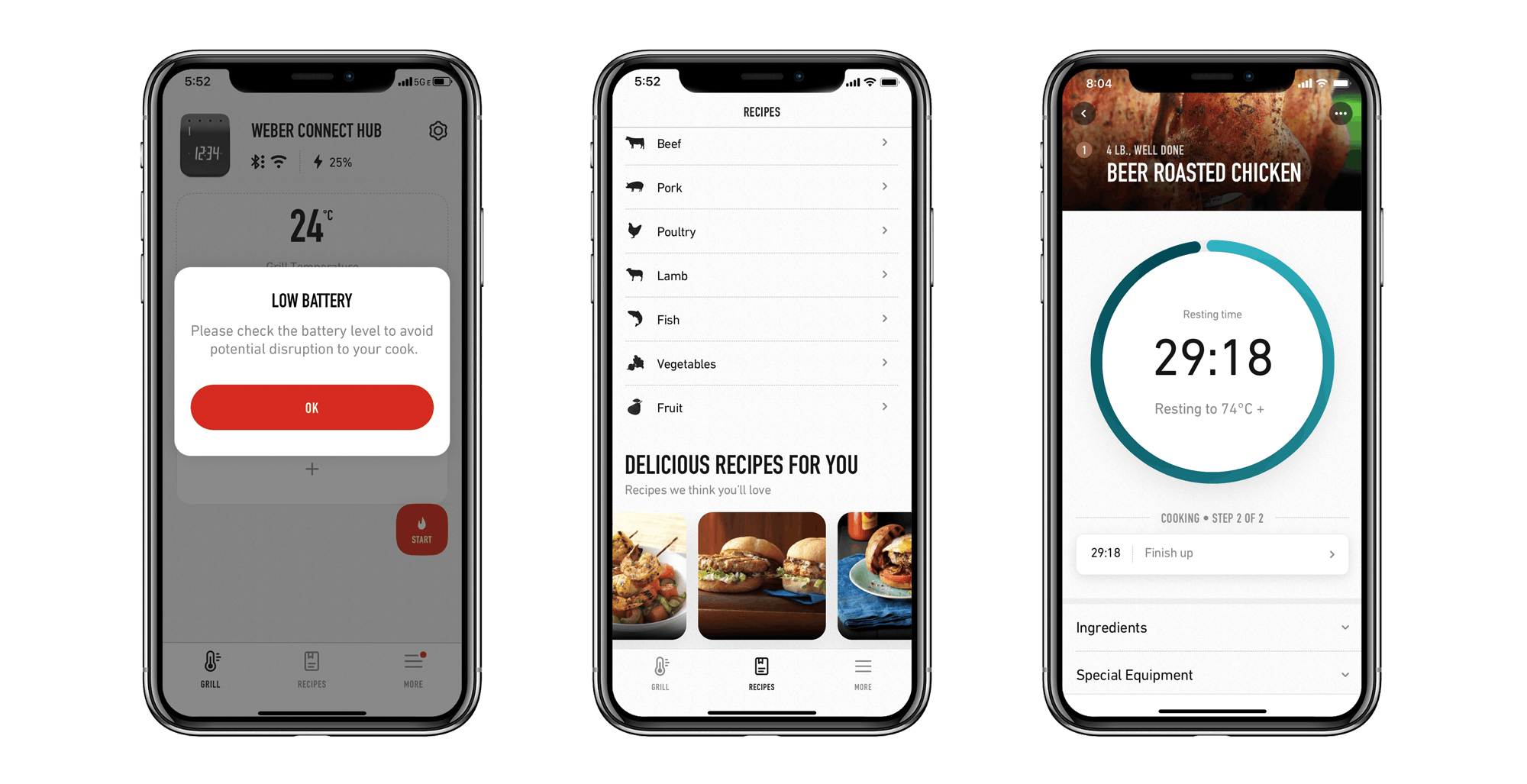 So, if you're a Connect Hub owner already, jump in and see what new things there are to discover. Or if you are yet to add this personal barbecue assistant to your arsenal, there isn't a better time to experience all the amazing features that the Weber Connect Hub can bring to your barbecuing experience.
If you want to have a closer look at Weber Connect, head on over to theproduct page here, or if able, head into your nearest Weber Store or Specialist Dealer.