Weber Rubs and Seasonings
It's what's inside that counts
From the outset, we knew that our rubs and seasonings needed to be made with quality, all-natural ingredients, without preservatives or fillers. When I created the recipes in our test kitchen, this was simple for us to achieve… but when it came time to upscale to a commercial manufacturer, we quickly found that the quality of dry ingredients varied a lot!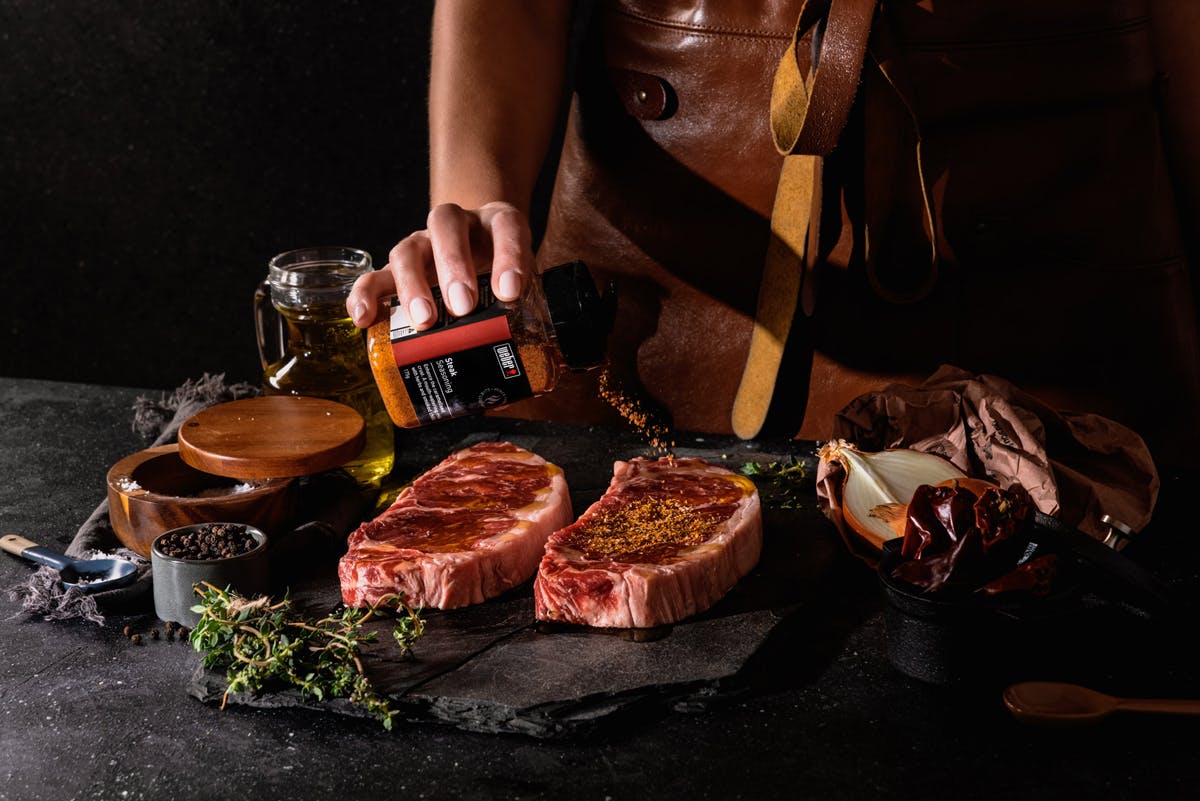 Quality Ingredients
I mean, do you know how different garlic powders can be? The difference between plain garlic powder to a roasted garlic powder is phenomenal. Our search for a manufacturer that we were proud to partner with, and that could deliver consistent quality, full-flavoured ingredients was tedious, but we found one!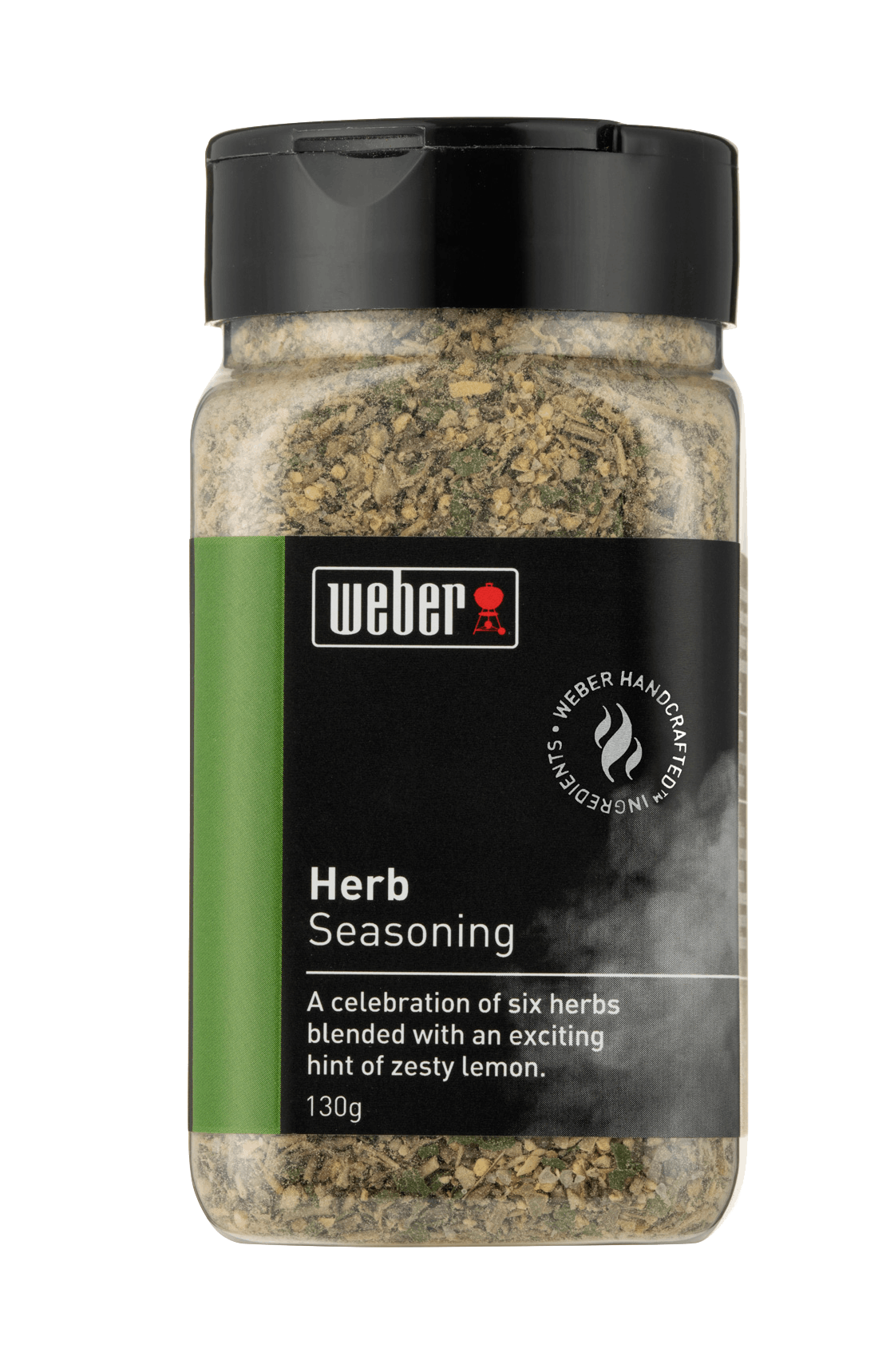 To give you an idea of how important flavour is, I'll tell you a quick story about the lemon powder in our Weber Herb Seasoning. When I designed this specific seasoning I wanted a pop of lemon, so I sliced fresh lemons, dehydrated them in our test kitchen oven (yes we have an oven but it never gets used haha), then pulverised the dried lemon into powder. The results were unreal! It was bright, fresh and bursting with sweet lemon tang - incredible like a lemon candy. But when we upscaled the project, it quickly became evident all lemon powders are not created equal. Most lemon powders are just made with the rind and pith (white of the lemon). They were bitter, dull and did not have any freshness because that sweet lemon flesh was not included.
We stood strong, willing to cut the product from our range if need be, but our manufacturer hunted high and low and thankfully tracked down a quality lemon power that was up to our standards! It's not cheap, but it makes all the difference.
Weber SmokeFire Handcrafted Ingredients
Beyond the quality ingredients and lovingly created recipes, we needed to make sure that our product stood out from the rest.
One day we had that light bulb moment – how could we provide that unique Weber flavour in a bottle? By incorporating ingredients that had been grilled, roasted or smoked on a Weber barbecue!
And we think this is evident when you taste our range of rubs and seasonings. Even food that has been cooked in the oven with our Weber seasonings still has that distinctly Weber Flavour.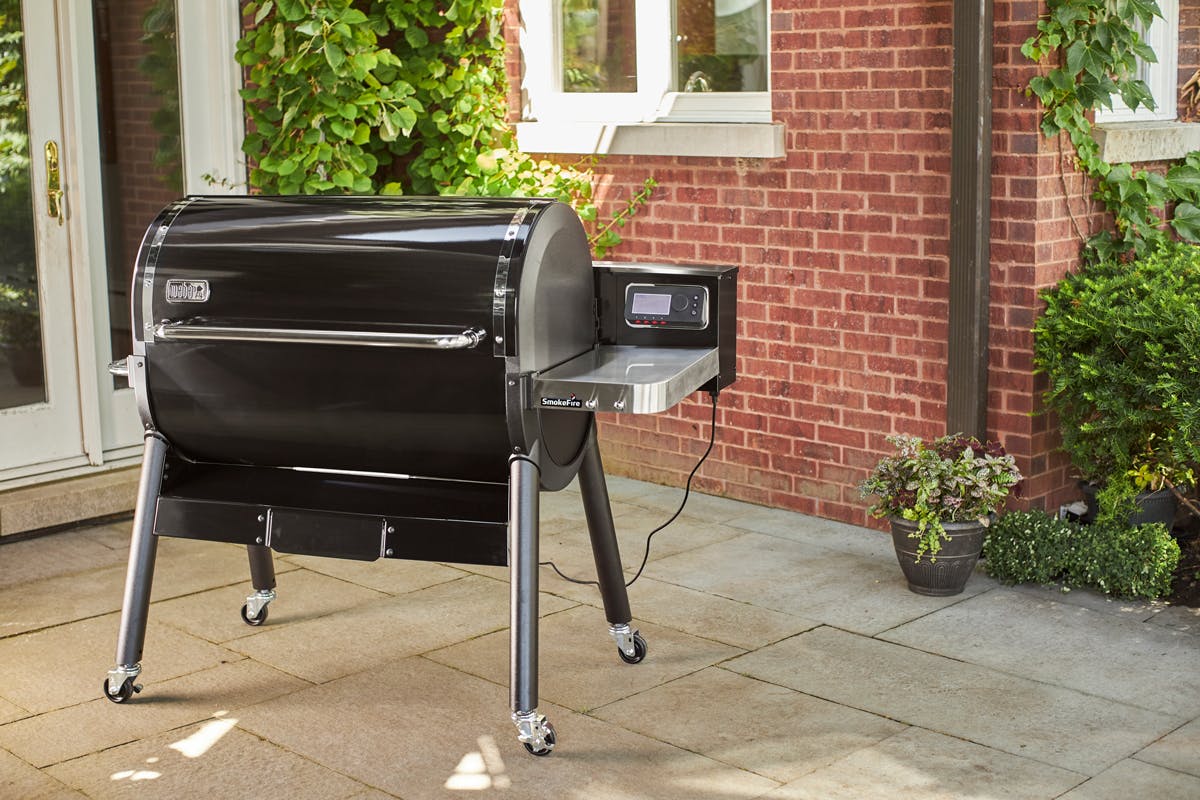 In Adelaide, South Australia our manufacturer has set up 4 Weber SmokeFire barbecues, to smoke a range of ingredients that go into our rubs and seasonings. They smoke these ingredients, low-and-slow, for 2 hours (stirring every 15 minutes!!) to infuse the ingredients with either hickory or apple smoke. Like toasting whole spices, it brings out extra flavours in the spices, and savoury tones in the allium ingredients (that's the garlic and onion), not to mention the extra dimension of smoky flavour. This doesn't mean to say that our products will make your food taste 'smoky', but rather provide an extra depth of flavour with pronounced notes of savoury and roastieness (if that's not a word, it now is!).
Incredible Results
You know what they say about 'too much of a good thing'… Well, because our rubs and seasoning are made without fillers, they can become overpowering if applied too heavily. We've tested application amounts to the nth degree, so we can confidently recommend measurements to use on the best-suited proteins. We suggest sticking to these recommendations for the first few cooks at least, as you get a feel for the flavours and strength of our rubs and seasonings. Be sure to use a 5 mL teaspoon measure and pour from the spoon side of the dual shaker lid. Click here to view our article on our favourite seasoning and rub protein pairings so far.
We are excited for you to taste our new Weber Handcrafted Seasonings and Rubs. We love them, and hope that you will too!
We are eager to see your favourite pairing or delicious creations with our seasonings and rubs. Tag us @weberbbqausnz