from our Weber Grill Academy Grill Experts
Christmas Catering Top Tips #1
Hosting a party this Festive Season?
At the Grill Academy, we love entertaining a crowd – and we're sharing some of our best tips to help you host your Christmas get together without breaking a sweat!
Not everything has to be served straight off the barbecue. Roast chickens can be carved onto platters and be pulled out last minute. Beef fillet can also be seared and roasted to rare the night before – you can serve thinly sliced onto crostini as an entrée, or more thickly cut on a bed of baby spinach with horseradish cream.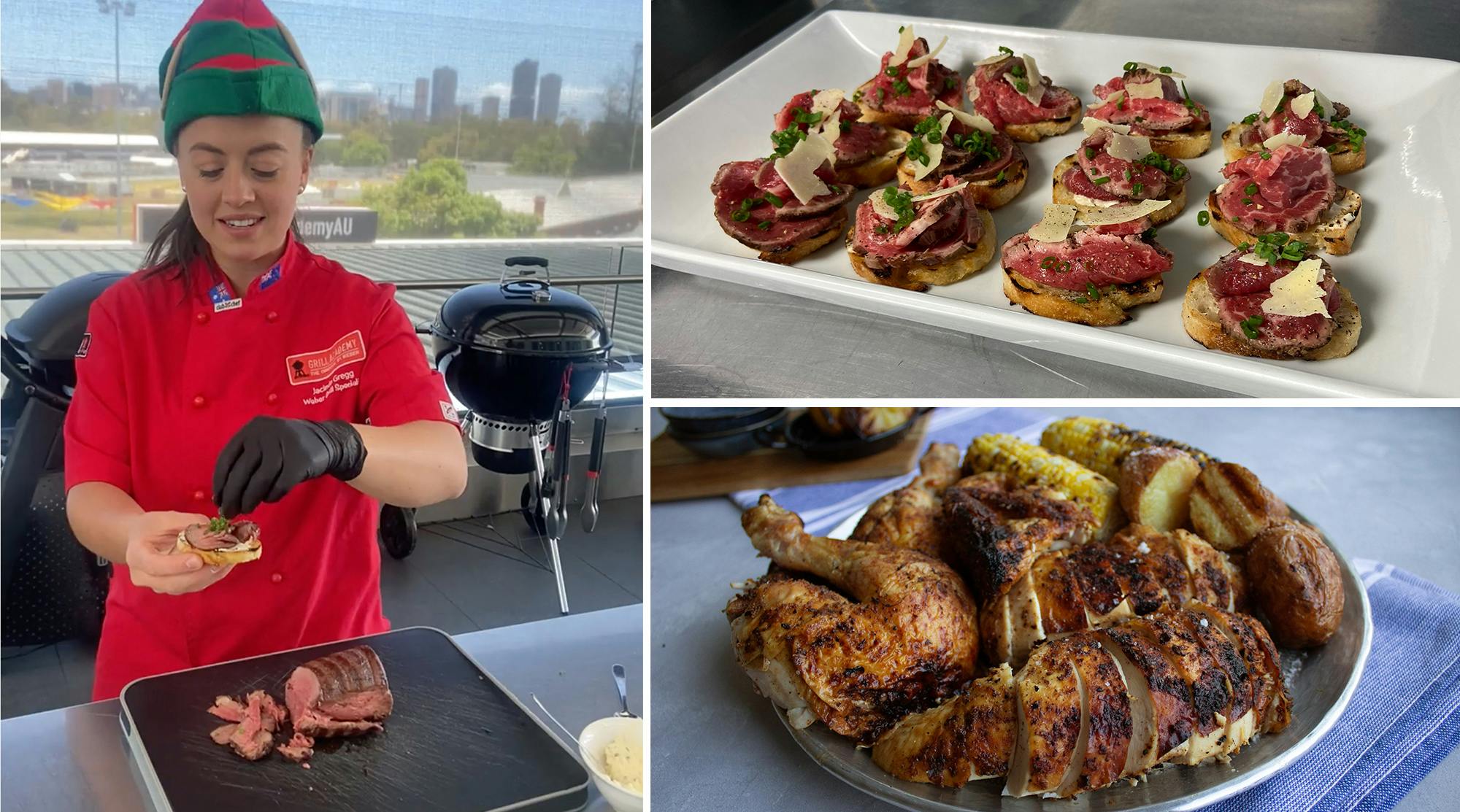 Nothing says Christmas in Australia like some seafood on the barbecue. It's light, tasty and cooks in minutes. Rather than trying to handle lots of little pieces of seafood, consider skewering seafood, such as prawns or pieces of salmon or white fish, to make it quicker and easier to add to put on, turn and take off the barbecue. And don't forget to grill a lemon for the ultimate fresh, zesty dressing!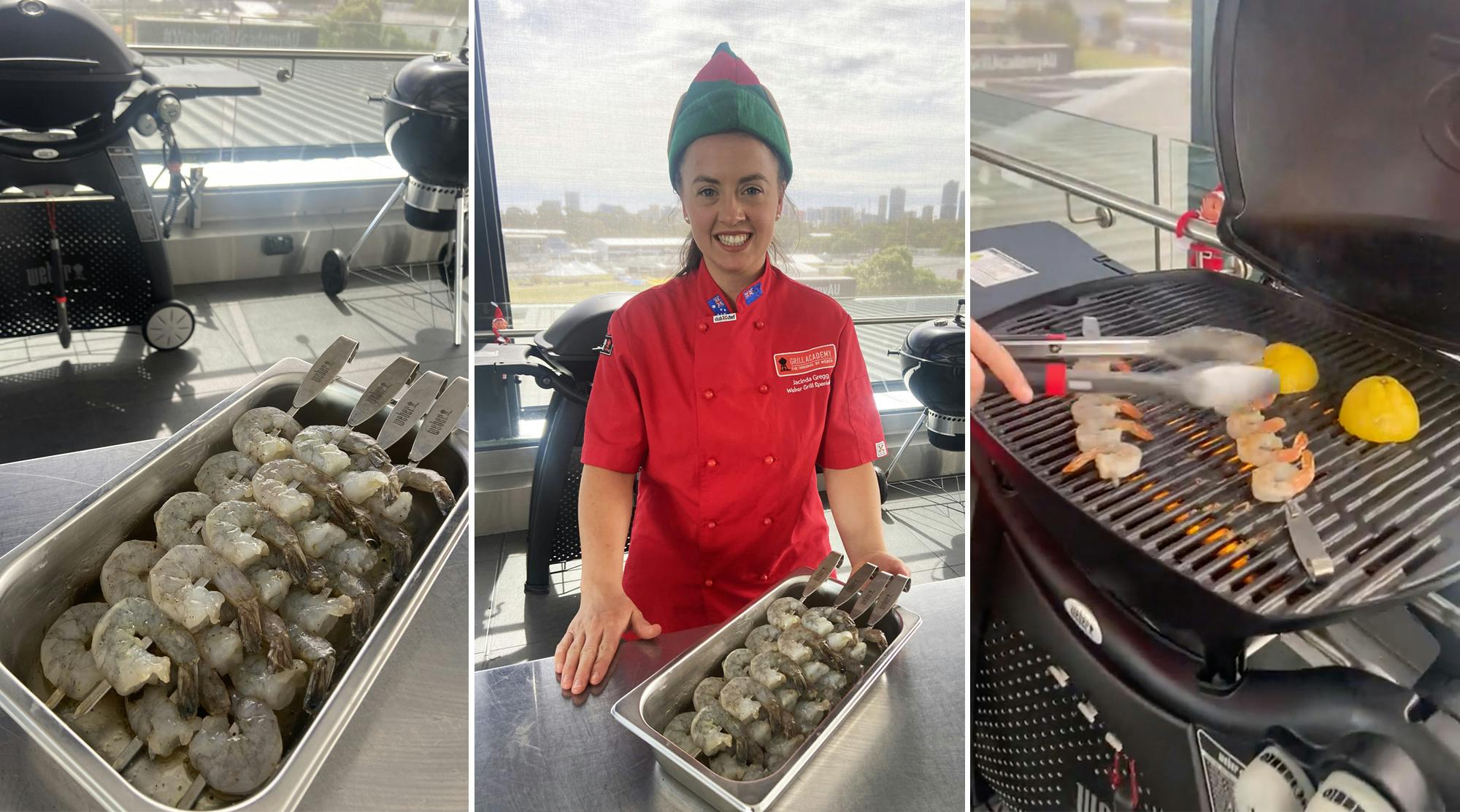 When you're catering for a crowd, it's a great idea to recruit a sous chef (a.k.a. a BBQ wing man or woman). Make sure you've run them through the menu and the approximate timing, so they can help you with putting things on, taking things off, carving and plating. Remember, this role should be entrusted to someone that can think on their feet and hold the tongs in times of pressure!
Keep an eye out for more Christmas Catering Top Tips coming your way!