Spirit E-335 Gas Grill (Natural Gas)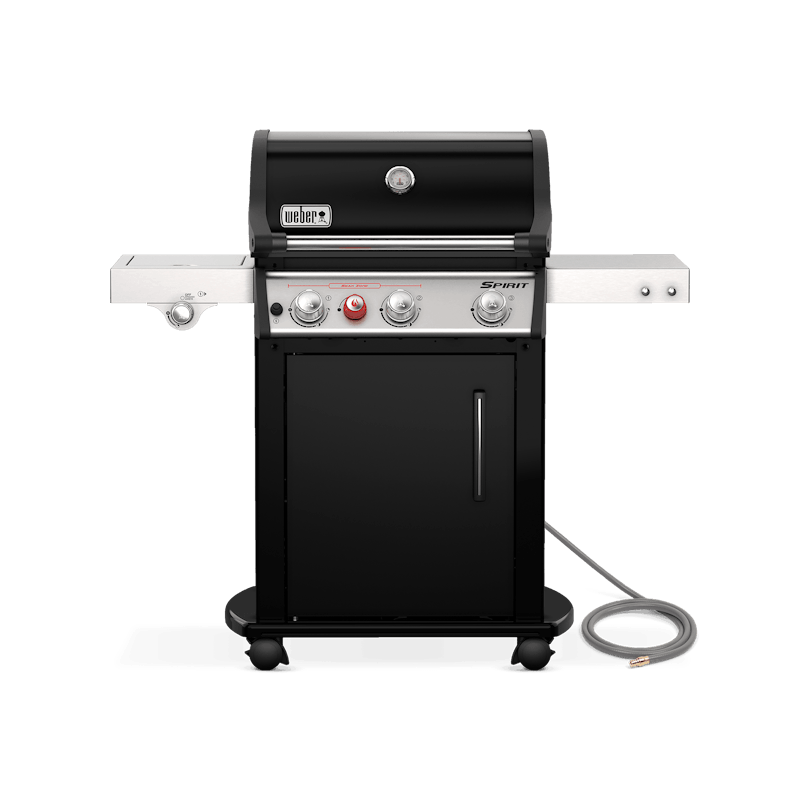 The three-burner Spirit E-335 gas grill is equipped with everything you need to grill an entire meal outside. Simmer sauce on the side burner. Turn up the heat for a perfectly seared steak on the sear zone. Toast buns on the warming rack as burgers grill below.
• Simmer sauce or boil water on the side burner
• Sear zone creates an intense heat zone for the perfect sear
• Durable, easy-to-clean porcelain-enamel cast iron cooking grates
• Keep food warm or toast buns on the built-in warming rack
• 424 square inches of main grilling space
Complete the Set

Premium Grill Cover - Spirit & Spirit II 3 Burner

Drip Pans - Q, Traveler, Spirit/Spirit II, Genesis/Genesis II 200/300 series


Precision Grill Tongs & Spatula Set
Carousel containing list of product recommendations. Please use left and arrows to navigate.
Spirit E-335 Gas Grill (Natural Gas)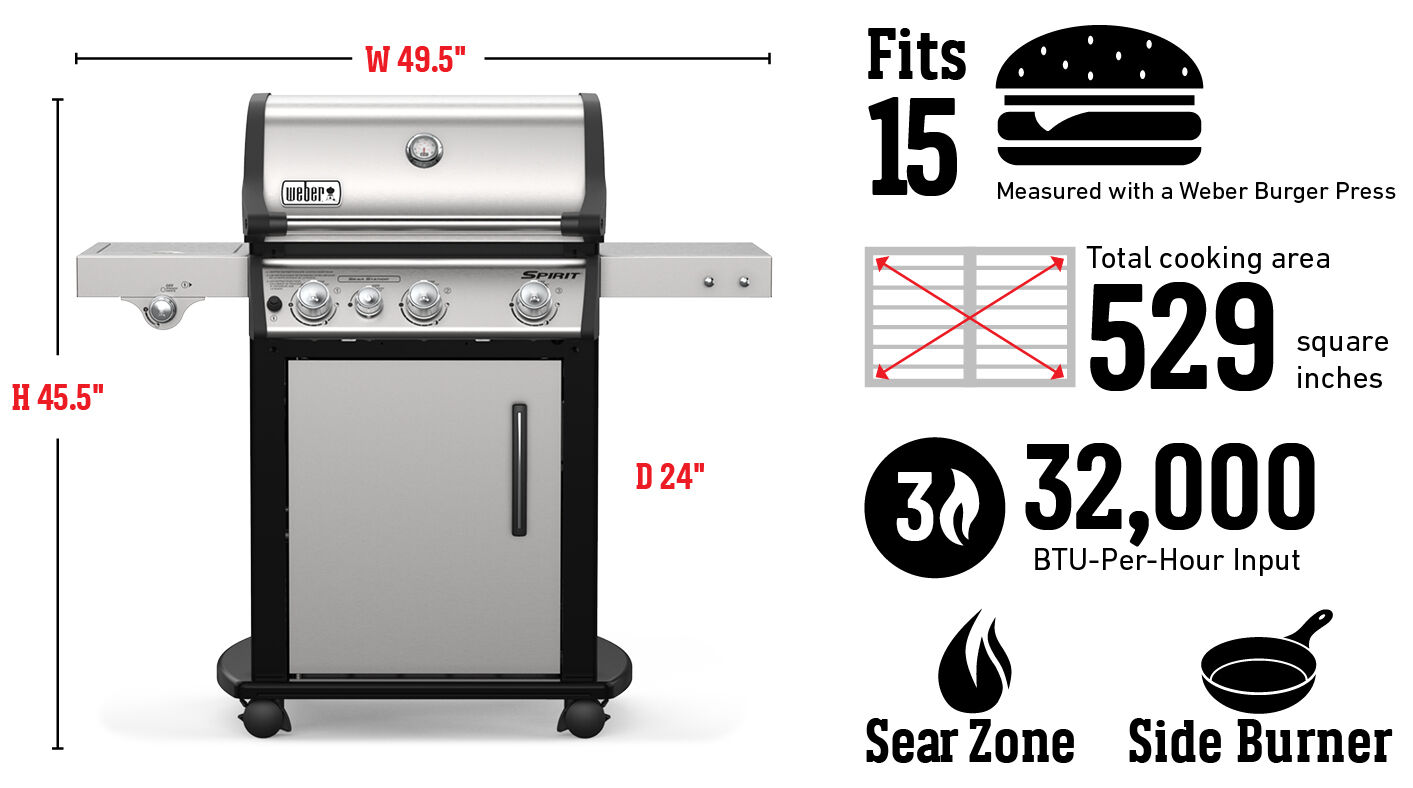 Main burners: BTU-per-hour input

32,000

Sear Zone burner: BTU-per-hour input

7,500

Side burner: BTU-per-hour

12,000
Dimensions - Lid Open (inches)

62.50"H x 49.40"W x 31.80"D

Dimensions - Lid Closed (inches)

45.80"H x 49.40"W x 25.80"D

Primary cooking area (square inches)

424
View All Specifications
Warranty Information
Frequently Compared

Spirit E-335 Gas Grill (Natural Gas)

Price:

Main burners: BTU-per-hour input:

32,000

Sear Zone burner: BTU-per-hour input:

7,500

Side burner: BTU-per-hour:

12,000

Dimensions - Lid Open (inches):

62.50"H x 49.40"W x 31.80"D

Spirit S-315 Gas Grill

Price:

Main burners: BTU-per-hour input:

32,000

Dimensions - Lid Open (inches):

63"H x 49.5"W x 32"D

Dimensions - Lid Closed (inches):

45.5"H x 49.5"W x 24"D

Primary cooking area (square inches):

424

Spirit E-330 Gas Grill

Price:

Main burners: BTU-per-hour input:

32,000

Sear Station burner: BTU-per-hour input:

7,500

Side burner: BTU-per-hour:

12,000

Dimensions - Lid Open (inches):

63"H x 52"W x 32"D