Spirit SX-315 Smart Grill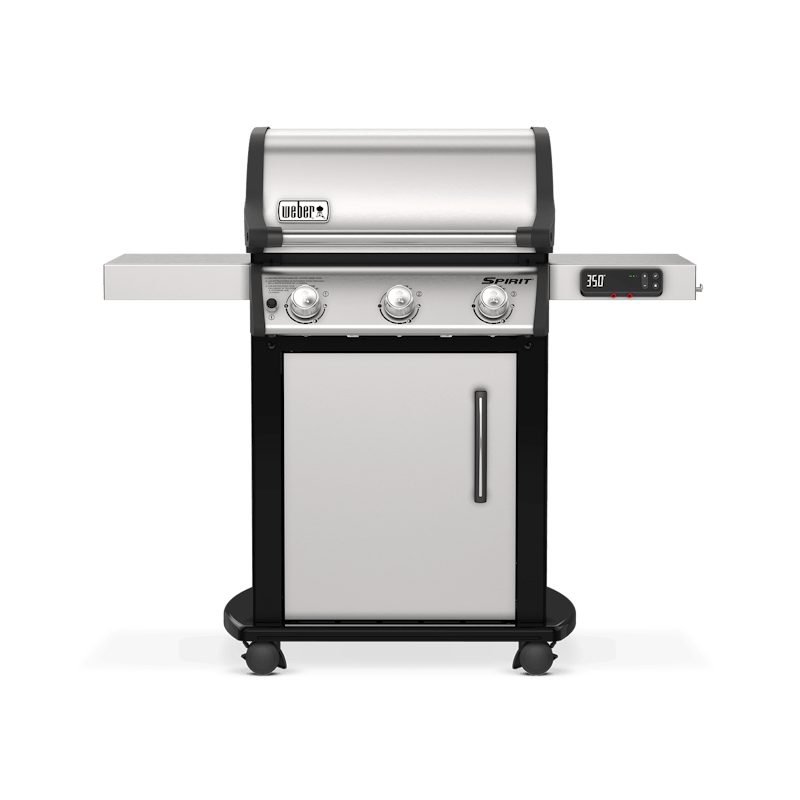 Availability:
Unavailable on weber.com
The Spirit smart grill is the multitasker's best friend. Whether grilling dinner while also entertaining the kids, or simply distracted with conversation, you'll never have to worry about what's going on in the grill. Want medium-rare steak? With step-by-step grilling assistance, you'll receive alerts once you're at the perfect temperatures to flip and serve. Rest assured that with integrated smart grilling technology, your family will be served the best food they've ever eaten.
• Integrated smart grilling technology guarantees perfectly grilled food
• Digital, real-time food temp & readiness countdowns on your phone and grill
• Receive alerts when food has reached your desired doneness
• Never over-cook or under cook-food with step-by-step grilling assistance
• Grill the perfect medium-rare steak, with real-time food monitoring
• Easily control your grill's temperature using the three main burner control knobs
Complete the Set





Precision Grill Tongs & Spatula Set
Carousel containing list of product recommendations. Please use left and arrows to navigate.
Spirit SX-315 Smart Grill
Main burners: BTU-per-hour input

32,000

Dimensions - Lid Open (inches)

63"H x 49.5"W x 32"D

Dimensions - Lid Closed (inches)

45.5"H x 49.5"W x 24"D
Primary cooking area (square inches)

424

Warming rack area (square inches)

105

Total cooking area (square inches)

529
View All Specifications
Warranty Information
Frequently Compared

Spirit SX-315 Smart Grill

Price:

Main burners: BTU-per-hour input:

32,000

Dimensions - Lid Open (inches):

63"H x 49.5"W x 32"D

Dimensions - Lid Closed (inches):

45.5"H x 49.5"W x 24"D

Primary cooking area (square inches):

424

Genesis II EX-315 Smart Grill

Price:

Main burners: BTU-per-hour input:

39,000

Dimensions - Lid Open (inches):

62"H X 59"W X 31"D

Dimensions - Lid Closed (inches):

47"H X 59"W X 29"D

Primary cooking area (square inches):

513

Spirit SP-335 Gas Grill

Price:

Main burners: BTU-per-hour input:

32,000

Sear Station burner: BTU-per-hour input:

7,500

Side burner: BTU-per-hour:

12,000

Dimensions - Lid Open (inches):

63"H x 49.5"W x 32"D