Barbecue Seasoning - Single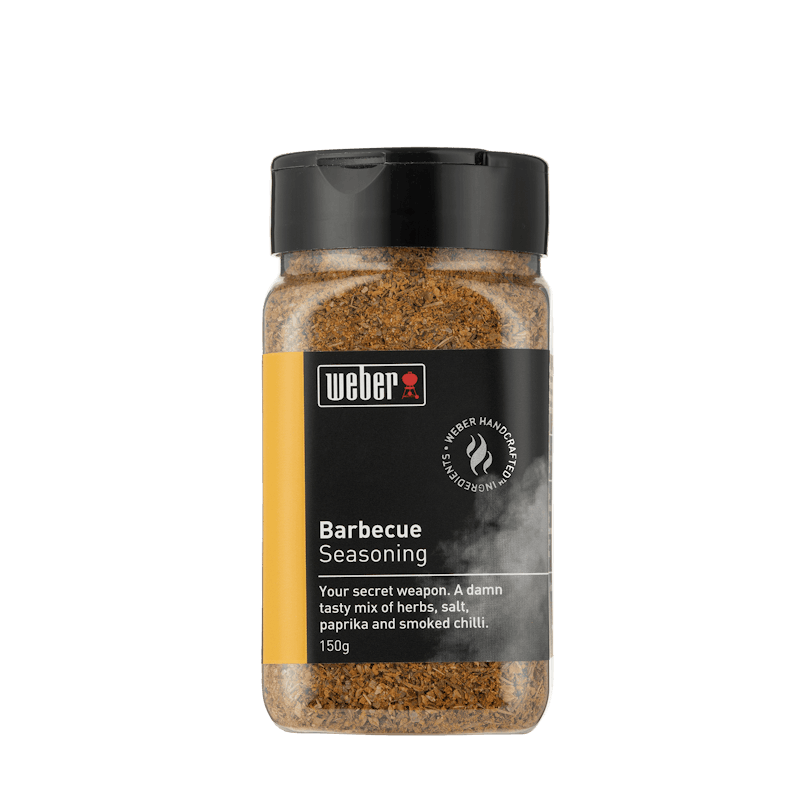 When you need a secret weapon, a go-to barbecue seasoning that you can throw onto almost anything, chicken, beef, lamb or vegetables. The secret ingredient is the chilli that we have smoked with Hickory Wood on our Weber SmokeFire.
• Amazing on a BBQ roast chicken but tasty on pork and veggies
• 150g bottle you can sprinkle over 10 whole chickens
• All-natural ingredients, gluten free. No artificial colours or flavours, no msg, nuts, soy, egg, dairy, sesame or preservatives.
• Classic quality ingredients and a hint of herbs means that this seasoning is best suited to shorter cooks; grilled, seared or roasted (max 3-4 hours).
• Product designed in-house by Weber Australia & NZ team, with the quality and flavours we know you'll love
• Handy usage instructions and recipe ideas on the bottle, so you'll have the perfect cook, first time
• We've included our Weber Handcrafted Hickory Smoked Chilli and Onion smoked on a Weber SmokeFire barbecue, so you'll taste that extra depth of flavour
• Chilli Level: Low
Barbecue Seasoning - Single
Keep Exploring
Grill Accessories