Lamb Low and Slow Rub - Single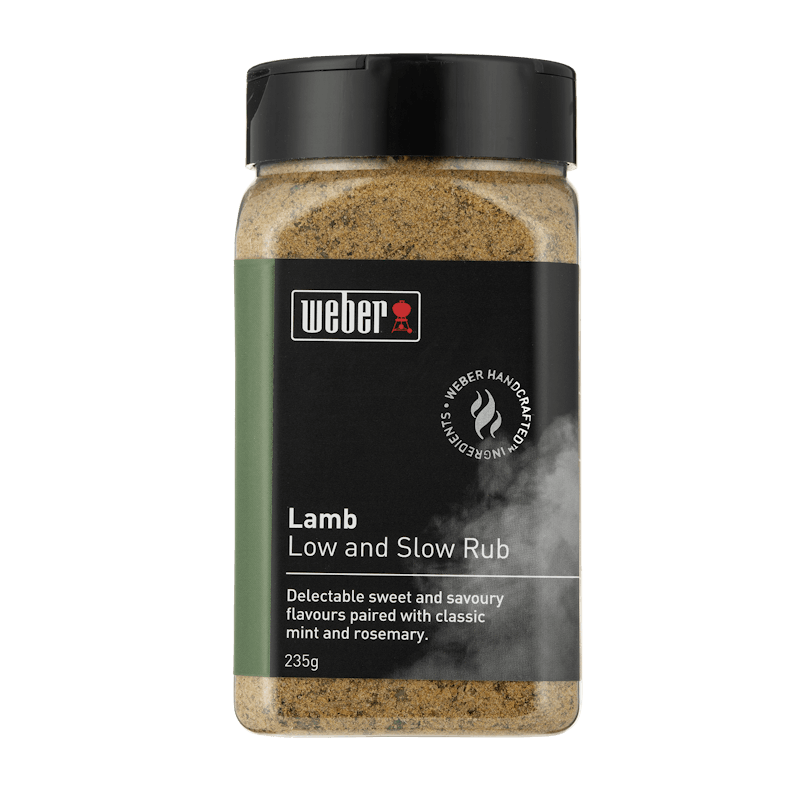 Christmas Eve at Weber HQ isn't complete without fall-apart smoked lamb shoulder coated in our in-house favourite rub. This rub enhances the natural sweetness of in low and slow smoked meats, backed up by a savouriness from Weber SmokeFire smoked garlic, we also included lamb's best mates (rosemary and mint).
• Perfectly paired flavours for lamb, but even great on chicken
• 235g of flavour to rub onto 5 lamb shoulders
• Contains: Soy. All-natural ingredients, gluten free. No artificial colours or flavours, no msg, nuts, egg, dairy, sesame or preservatives.
• Only quality spices and ingredients used for maximum flavour after your low and slow cooks (min. 1-2 hours)
• Product designed in-house by Weber Australia & NZ team,with the quality and flavours we know you'll love
• Handy usage instructions and recipe ideas on the bottle, so you'll have the perfect cook, first time
• We've included our Weber Handcrafted Apple Smoked Garlic and Apple Smoked Onion smoked on a Weber SmokeFire barbecue, so you'll taste that extra depth of flavour
• Chilli Level: None
Lamb Low and Slow Rub - Single
Keep Exploring
Grill Accessories