Limited-Edition 70th Anniversary Kettle Collection
In 1952, our founder George Stephen introduced a charcoal kettle grill that started a global outdoor cooking revolution. This limited-edition Collection celebrates Weber's innovative spirit and passion for creating a better grilling experience for people everywhere. Available in four heritage colors with intricate details that reflect American culture in the 1950s, these kettles pay tribute to the past, present, and future of cooking outside.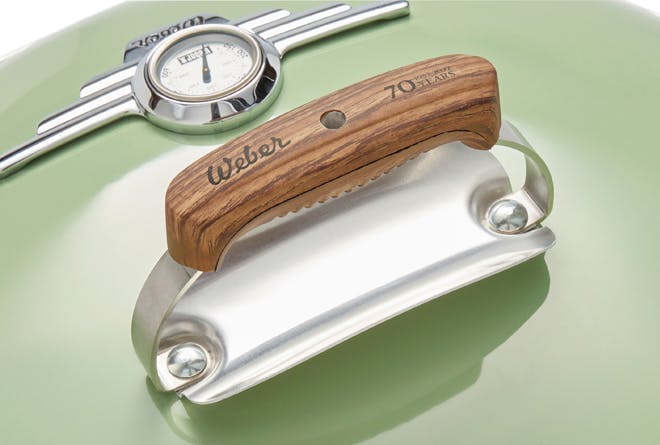 70th anniversary wood-like nylon handles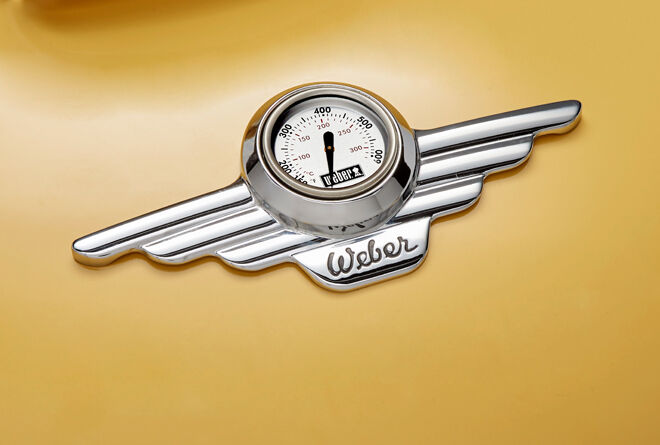 '50s hood ornament inspired lid thermometer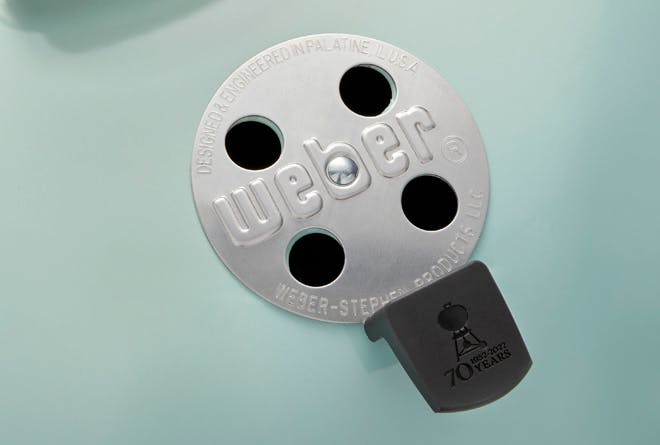 Damper handle with 70th anniversary logo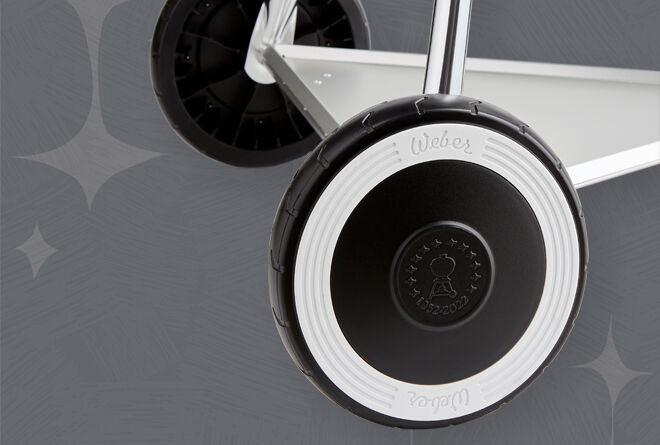 Commemorative white-walled wheels
Solid bottom utility tray with 70th anniversary logo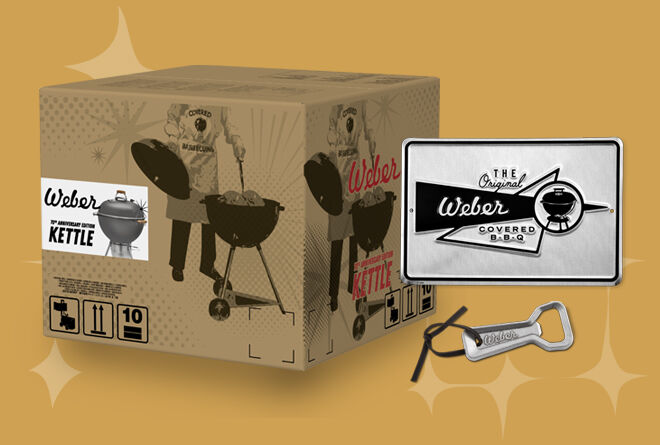 70th AnniversarySpecial Packaging
Each kettle comes with a limited-edition, retro-themed metal sign and bottle opener.
The Original Grillmaster
Back in 1952, a love of good barbecue lit a fire under George Stephen. He loved to grill, and found grilling the perfect way to relax, but couldn't find a grill on the market that lived up to his high expectations. An employee of Weber Brothers Metal Works just outside of Chicago, George welded metal buoys for a local yacht club. And our story begins.