Smokey Mountain Cooker Smoker 57 cm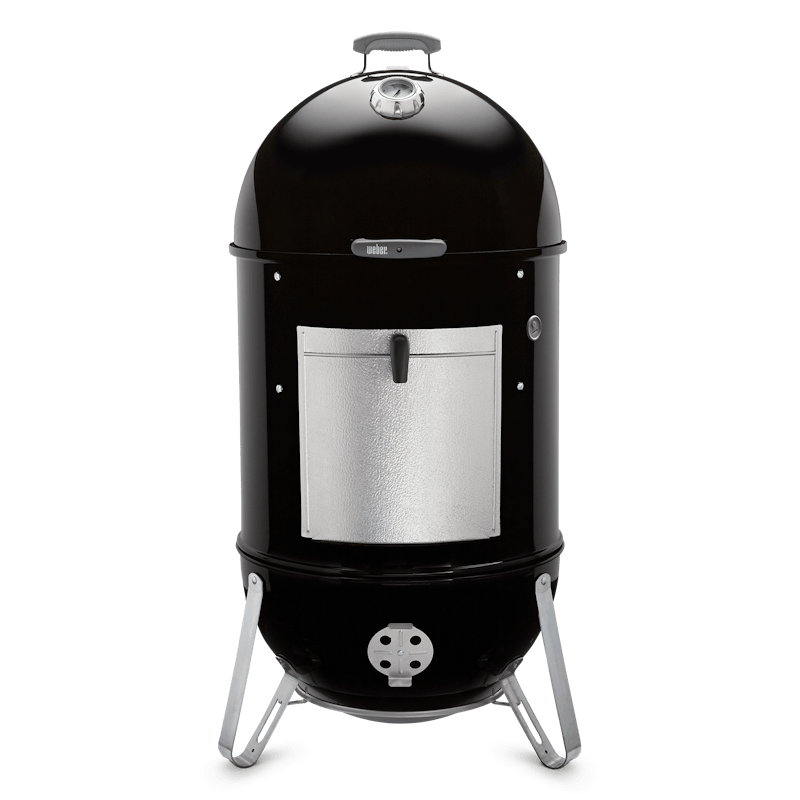 Slow down the pace and let the essence of barbecue fill the air. As friends start to trickle in, watch the anticipation of the crowd grow, as pulled pork and ribs smoke to perfection under the lid of the Smokey Mountain Cooker smoker.
Complete the Set

Rapidfire Chimney Starter
Carousel containing list of product recommendations. Please use left and arrows to navigate.
Smokey Mountain Cooker Smoker 57 cm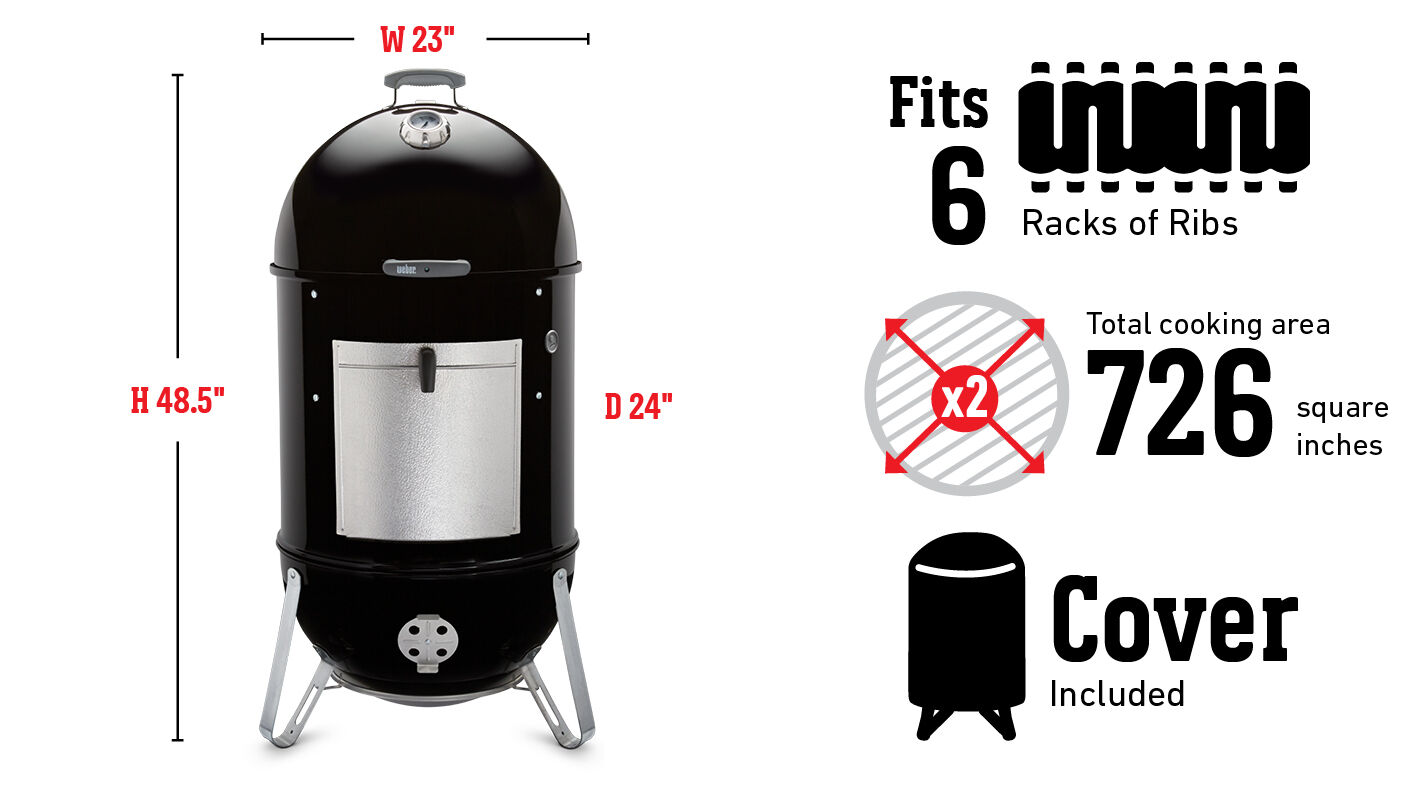 Dimensions - Lid Closed (centimeters)

123.2cm H x 58.5cm W x 61cm D

Diameter (centimeters)

57

Weight (kg)

35.38
Fuel type

Charcoal

Glass-reinforced nylon handles

2

Cooking grate type

Plated steel cooking grates
View All Specifications
Warranty information
Frequently Compared

Smokey Mountain Cooker Smoker 57 cm

Price:

Dimensions - Lid Closed (centimeters):

123.2cm H x 58.5cm W x 61cm D

Diameter (centimeters):

57

Weight (kg):

35.38

Fuel type:

Charcoal

Smokey Mountain Cooker Smoker 47 cm

Price:

Dimensions - Lid Closed (centimeters):

104.2cm H x 48.3cm W x 53.4cm D

Diameter (centimeters):

47

Weight (kg):

23.58

Fuel type:

Charcoal

Original Kettle Charcoal Grill 57cm with Thermometer

Price:

Dimensions - Lid Closed (centimeters):

100.3cm H x 57.2cm W x 63.5cm D

Diameter (centimeters):

57

Fuel type:

Charcoal

Glass-reinforced nylon handles:

2