How To Grill Your Bloody Mary
I joined the Bloody Mary fan club very late in life. Late defined as a year ago. When I stated my boozy spiced tomato opposition to my brunch-loving friends, I was met with skepticism. I'm known for eating about anything. Well, anything except tomatoes in juice form.
My way over this unfortunate obstacle was to mask the acidic nature of the juice with a lot of spice, a ton of seasoning, and a lot of grilled accouterments. The Bloody Mary is the perfect vehicle to enjoy tomato juice and the vodka certainly doesn't hurt.
I do not have a tried and true Bloody Mary recipe. I will, however, add more horseradish to a mix and make sure my glass is rimmed with bacon sugar. What interests me most are the extras, and by extras, I don't mean celery. My glass likes to sport grilled shrimp, sliders, and pickles. If I'm feeling adventurous, there might even be bit sized pieces of filet mignon.
Sliders are just the right size snack for a Bloody Mary adventure. I'll make 3-ounce portions of ground chuck, season with salt and pepper, and grill them 6 to 8 minutes over direct medium-high heat. It is also a good idea to toast the buns, as it helps keep the sliders on the skewers.
Jumbo shrimp take 5 to 6 minutes. I leave the tail attached and grill them early, as I don't mind them cold. They are perfect for dipping.
A grilled shrimp on a skewer is effortless snacking. Needing only 3 to 4 minutes on the grill, I eat the pickle right off the skewer, dipping it in my drink after each bite.
The Bloody Mary is not just a drink, it is a meal. My friends are glad I finally came around.
This is a carousel of various images or videos. Use Next and Previous buttons to navigate.
1. Pint Glasses
These really are the perfect glasses for a grilled Bloody Mary!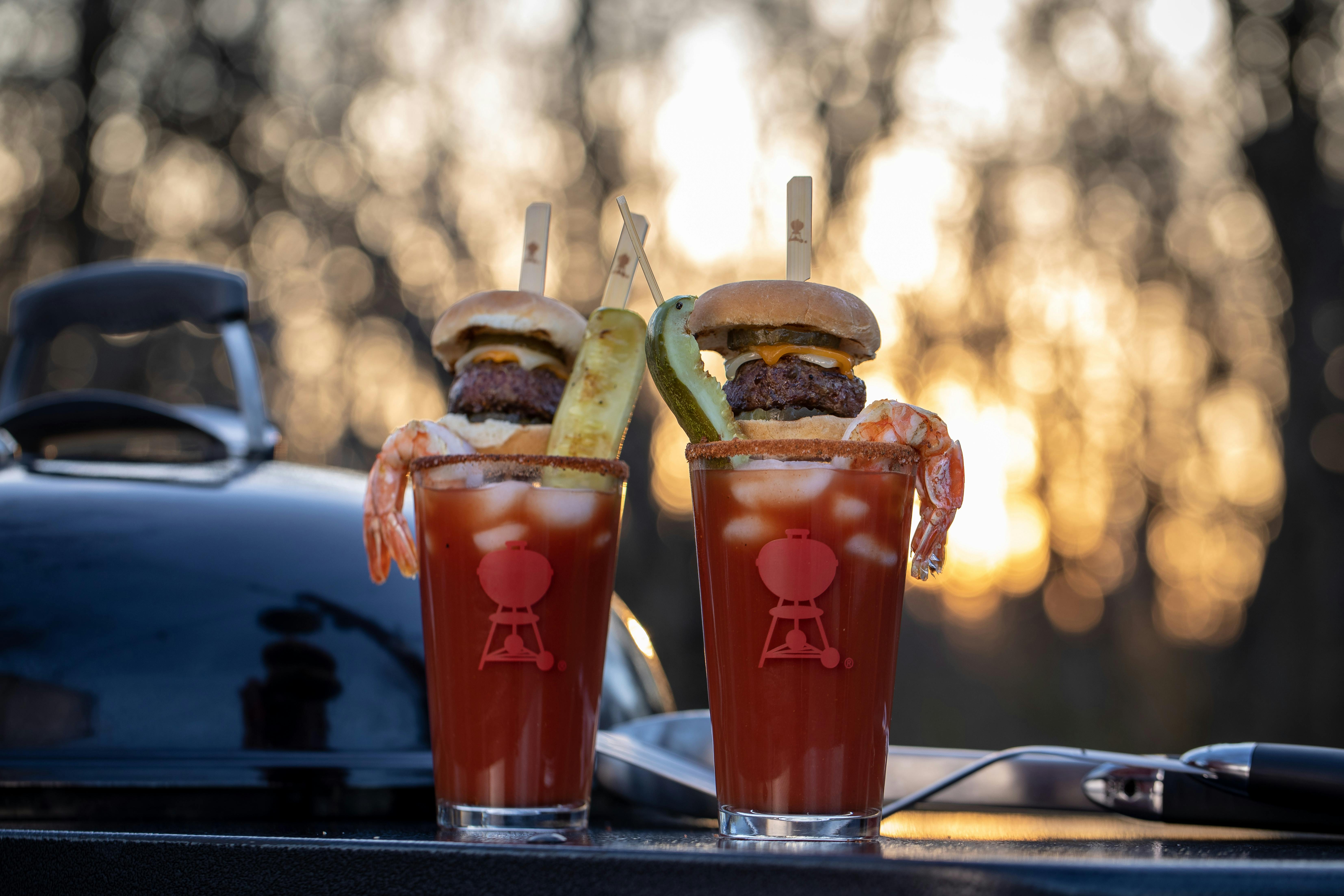 2. Skewers
Let your imagination and grilling possibilities run wild with skewers. These are perfect for mini burgers and shrimp skewers for your Bloody Mary.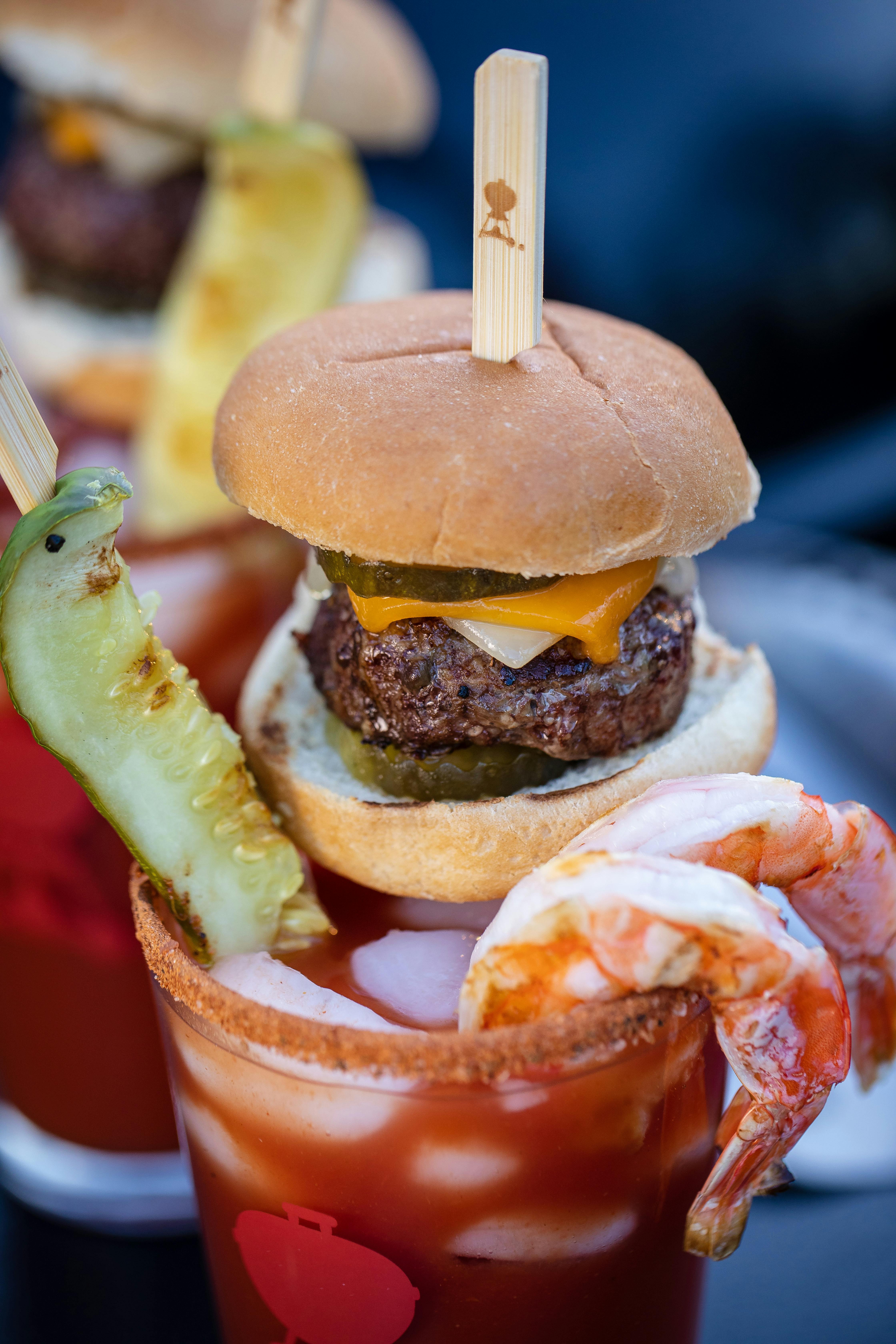 3. Tool Set
There's not much an amazing tool set can't do.
This is a carousel of various images or videos. Use Next and Previous buttons to navigate.
Related Posts