Discover how Grilling brings fun to Staying At Home!
Be a #StayHome Griller
During this Covid-19 period, many of us are staying safe at home in line with social distancing to fight the pandemic. This breaks many daily routines, especially when dining out is no longer an option. It is no easy feat, especially for someone who has little or no prior cooking experience. Brainstorming what to cook and how to cook is added stress to many families who now have to juggle working from home, taking care of children or elderly and doing household chores. Introducing a fuss free way of preparing food at home - Barbecue!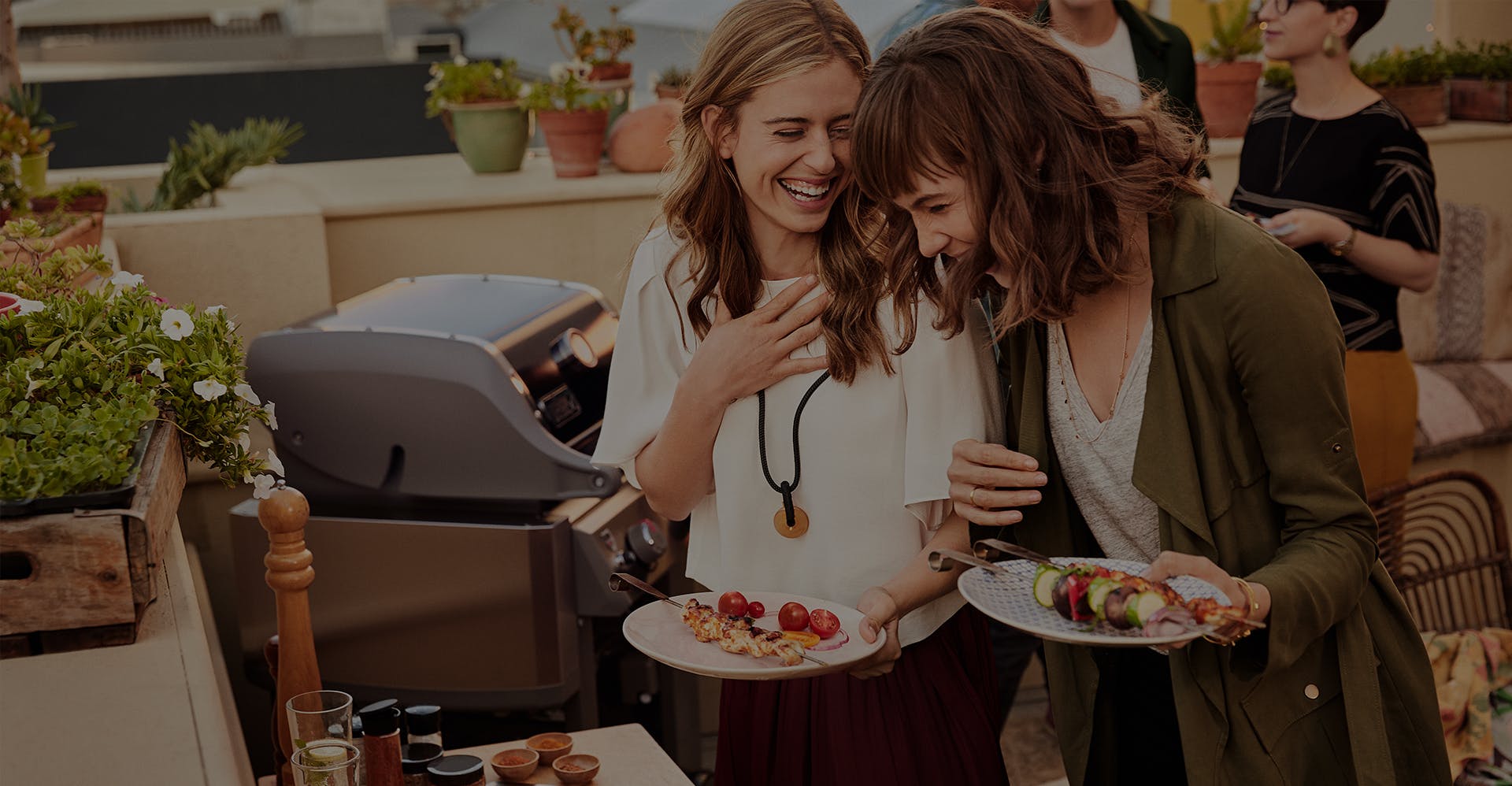 Families that Cook Together, Stay Together.
Show your kids how you would safely start a charcoal grill, or smoke succulent meats and it will become a hobby for everyone. Years from now, you will look back and reminisce on the good times you've had with your loved ones – so start creating memories today! Take the opportunity to discover moments with the time you have now.
Why should you Barbecue on a Weber Grill?
There are so many different types of barbecue grills that suits different needs and interests. Here are some basic requirements you should look at when purchasing a grill.
1. Closed Lid BBQ System:
Weber is the inventor of the Closed Lid BBQ System with our Kettle grill back in 1952. When you cook with the lid closed, heat circulates inside, ensuring that your food cooks evenly and consistently.
"When There's Smoke, There's Flavor"
The lid also helps to keep smoke inside the grill, which gives time for your food to absorb that smoky flavorful goodness.
2. Cooking Grate:
A high quality and durable cooking grate that distributes heat evenly is key in grilling. This ensures deep grill marks and proper caramelization, called the "Maillard Reaction" on your food, which results in great tasting flavor.
3. Quality of the Grill
There is a reason why Weber grills are loved by grillers like you all over the world. This is because we spare no effort in using the best quality materials to put together a high performance grill that will last many years of grilling pleasure. Our R&D teams run industry-leading tests to ensure you'll have a product you'll enjoy, backed by a generous 100% Weber Warranty of up to 10 years.
4. Performance
Imagine a grill that works well on some days and breaks down on important days when you really want to impress someone. Weber Grills are built in such a way that you get high performance for grilling anytime, with consistent temperatures throughout the years, so you get great tasting food all the time.
5. Support
Questions about your Weber Grill? Fret not! Our Customer Service team is ever ready to provide solutions and assistance as needed. We also provide materials such as, recipes and guides on how to use your Weber Grill.
If you're looking for someone to guide you on creating wonderful memories with your Weber Grill, we provide Grill Academy Courses (in selected countries), where you can learn from Weber's Grill Masters and get hands-on experience on grilling your next masterpiece
Related Posts